From the Editors: February 17, 2016
From automation to the arts, there's a lot to be optimistic about in Erie today.
February 17, 2016 at 1:00 PM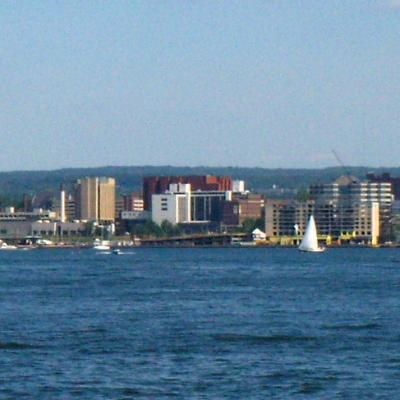 It's increasingly challenging to feel like an original in this hyper-shared, info-ready world. Used to be, if you had a great business idea, you'd ask around town to see if anyone else had thought of it yet. You might even check the yellow pages. If nothing came up? Great! You'd found your niche.
Today's searchable world makes originality a lot harder to come by. Now, if you have a great business idea, you might plug it into an Internet search and be immediately overwhelmed and deflated by the sheer volume of like-minders who already thought of the same damned thing.
Of course, that very online culture has also carved out countless new niches, and opened up lines of communication, mentorship, and commerce between folks with similar ideas all over the world.
In fact, that's what several of the companies featured by Ryan Smith in this Industry, Innovation, and Entrepreneurship issue – our second – are banking on.
Meanwhile, nominations are now open for our 40 Under 40 Class of 2016. If you know someone under 40 striving to make this community stand out in meaningful ways, nominate her or him via the link on our website.
In this issue, Brianna Lyle checks in with three 40 Under 40 Alums to see how their businesses have evolved since joining these honorable ranks. Their commitment to goals and vision, generosity of spirit, and honest self-awareness are inspiring to behold, and suggest a bright collective future for the Erie area.
Beyond that, even in the wake of local job news at the end of 2015, Jim Wertz examines reasons to be optimistic about the state of industry in Erie, reminding us of the need for diversity moving forward.
Speaking of diversity, Lisa Austin of Civitas highlights the measurably valuable role of the arts and arts organizations in the positive economic development of a city, noting that arts-related events foster the sort of social interaction and complex communication central to a city's vitality.
To that end, as usual, we spend plenty of space spotlighting those contributing generously to our arts life right now, including an art exhibit at Allegheny College and a review of The Miserable Mrs. Head at PACA, where members of the Northwestern Pennsylvania Artists Association are currently exhibiting in PACA's gallery, leading up to a fundraising auction on March 12.
It's a lot to take in. And we wouldn't have it any other way.
You could look at Erie as a town lacking some of the trappings of our larger, trendier cohorts. We certainly aren't flooded with the elements of gentrification.
Or, you could see our town as one where you can truly make a singular impact; where you can contribute quickly, directly, and in your own way. Clearly, that's what many of the folks we feature have chosen to do. And we're all the better for it.