From the Editors: February 3, 2016
When poverty means pollution, equality is just a pipe dream.
February 3, 2016 at 10:45 AM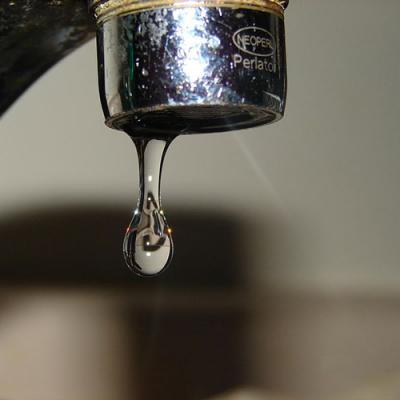 There is not a terrorist organization on Earth that has yet to figure out how to poison 100,000 people every day for two years – and get away with it. That took a governor who subscribes to an American political ideology hell-bent on widening the income inequality gap and conducting various versions of voter and electoral suppression against people of color and the poor.
 – Filmmaker Michael Moore, on his website
We're lucky.
As Ti Sumner writes in this issue, "The differences between a city-run water system in Flint and a water authority here in Erie are stark."
Sumner's point is enforced by John Presogna, Water Quality Manager of Erie Water Works, who told her, "We are part of the public health system. We don't really consider our product a utility."
Recognizing the need to prioritize human health is all too rare today, when shortsighted, corporate-minded leadership fails to see beyond the health of the bottom line.
"While conservatives often claim that experience as a corporate executive qualifies them for high office, the analogy fails when put into action," wrote Wenonah Hauter, Executive Director of Food & Water Watch, on Jan. 29. "Government works best when decisions are made in the public interest; cutting costs almost always means cutting corners, which is exactly what happened in Flint."
But while "The crisis in Flint is terrifying," explained Truthout reporter Mike Ludwig, "presidential candidates and the dominant media did little to acknowledge that the pattern of pollution in communities of color extends far beyond Michigan.
"Nationally," he added, "people of color are nearly twice as likely as white people to live within one mile of facilities that use and store chemicals so dangerous that facility operators must submit risk management plans to the government."
Ludwig also cites two 2015 University of Michigan studies "showing that low-income people and people of color don't end up living near hazardous waste sites and other polluters because housing is cheap. Instead, their communities are disproportionately targeted by industries that follow 'the path of least resistance' when deciding where to build facilities."
And this trend has been verified in Pennsylvania.
In last May's Scientific American, Brian Bienkowski reported a Clark University study's findings that "Fracking wells in Pennsylvania's Marcellus Shale region are disproportionately located in poor rural communities, which bear the brunt of associated pollution." The data justifies "concerns that poor people are more likely to deal with hydraulic fracturing in their community" and that "vulnerable populations will suffer the potential health impacts of air and water pollution associated with pulling gas from the ground."
It's no secret that poverty often equals powerlessness, even in a so-called land of opportunity like ours. But with water, we're talking about a resource on which all life depends.
And as Ludwig explained, although the EPA "allow[s] communities to file complaints under the Civil Rights Act of 1964, which prohibits recipients of federal funds – such as state environmental regulatory agencies – from discriminating based on race … the EPA has rejected or dismissed the vast majority of complaints and has never formally found a violation of the Civil Rights Act, according to EPA data and a 2015 investigation by the Center for Public Integrity."
If we can't find the political will to keep water safe – for all – we can't even pretend to promote equality.
As a recent Natural Resources Defense Council report concluded, "An informed, involved public is a water utility's strongest ally in an effort to better protect its water supply."
It's maddening that a water utility should need allies in defending clean water, and that those living in marginalized communities should have compromised access to it. So even in Erie, where water is deemed safe, we must remain vigilant citizen protectors of our most precious resource: our Great Lake.
We cannot allow clean air and water to be dismissed as the hyperbolic causes of histrionic environmentalists. They're matters of life and death. For all.