Geeked Out: FCIFF
Erie welcomes a newcomer to its film family: The Flagship City International Film Festival.
April 30, 2014 at 8:38 AM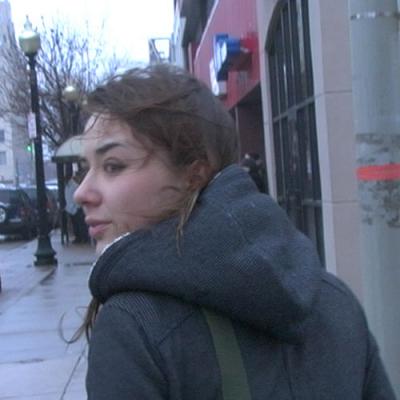 I love film. And lucky for me, Erie loves film, too. Even with our dwindling list of cineplexes to patronize, Erie film lovers have plenty of ways to get their fix. I've attended my fair share of film showings at the Erie Art Museum, I've enjoyed lying down on the hillside of Frontier Park on a cool summer evening to catch a flick, and annually in the fall, I've checked out the Eerie Horror Film Festival, a celebrated film festival known nationwide. And those are just a few.
This spring, Erie welcomes a newcomer to its film family: The Flagship City International Film Festival.
Greg Ropp and John Walkiewicz – the same guys who run the Horror Film Fest – are the masterminds behind the new festival, which will be held at the Bayfront Convention Center May 2 to May 4. And they're the two guys perfect for the job, because Greg and John have a love for film that goes beyond anyone else I know, and their affection for film has helped to spawn many of the film events I love already.
Aside from their already-renowned work on the Horror Fest, they are looking to foster a film fest that can service all movie fans. This new festival will include film entries from multiple genres, ranging from documentary to experimental to family to religious to comedy to drama. Submissions to the new festival are coming from all over the world including: Europe, United Arab Emirates, Portugal, and our neighbor to the north, Canada.
Something that I am personally excited for are the student showings. Each of the aforementioned genre categories have student submissions being screened, offering a great opportunity for young budding filmmakers from our own town and studying in our own local universities to show off their films in a larger setting.
While Greg and John admit that this first year will be small in comparison to what they want to achieve, John says, "There is no reason that with the support of the public and local business that this can't grow into something like South by Southwest," a festival that started out as a small event in Austin, Texas and is now one of the larger cultural events in the country, bringing in billions in dollars to the surrounding community.
Of the twenty films currently set to be screened, John and Greg highlighted these three for me to share with you.
First, on Friday night at 8:30 p.m. there's the romantic sci-fi film There Are No Goodbyes. Lyons Den Production shot the film both locally and internationally. The cast and crew will be in attendance for a Q&A after the screening, so all you local aspiring actors and filmmakers would be wise to drop in and see what shooting locally can look like.
Saturday night at 9 p.m. the WorldFest-Houston International Film Festival Gold Remi Award-winning romantic drama Available, starring Alexa Yeames, who is currently co-starring in CW's The Originals, will be shown. Past winners of the Gold Remi include Francis Ford Coppola, Steven Spielberg, and Spike Lee.
Finally, John mentioned the short comedy Water Lords, starring Greg Pitts (Office Space), Oscar Nunez (The Office – US version), and Audrey Landers (Dallas). There is also a short documentary about an Army Reserve unit from Rochester, N.Y. that went to the Persian Gulf War called Four Days. Then there is also a film that deals with what may be done to help revitalize a former factory town with Farewell to Factory Towns?
We sometimes forget about how much culture we have here in Erie as well as the people who help make sure we are exposed to it. Whether it is individuals like Greg and John working hard to put on incredible film festivals or those working in our community to help connect us to the arts, events like this, and people willing to put the effort into them make our community better. It gives opportunity to those who care passionately about the arts and brings in new industry, so there's no reason why Erie can't support these new endeavors – if only we support those who try to make it possible.
John Lindvay can be contacted at jLindvay@ErieReader.com, and you can follow him on Twitter @FightStrife.