Geeked Out: Mourning Nintendo's Satoru Iwata
The CEO of Nintendo, Satoru Iwata, passed away a week and a half ago. With his time in the gaming industry, he left a lasting legacy.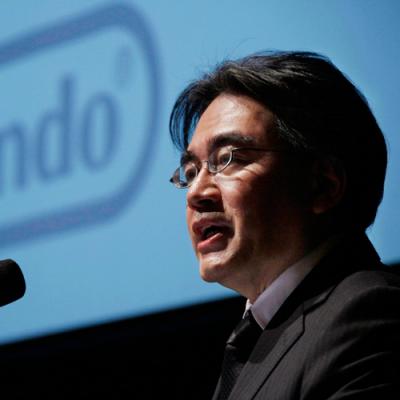 Satoru Iwata died July 11. Iwata was the CEO of Nintendo, and was also responsible for many of the beloved franchises, including Earthbound and the Kirby games. With his passing, video game fans and the industry are paying their respects to a man key in guiding Nintendo from its rough patch during the GameCube years to the wild success of the Wii.
It's hard not to love and respect a man who at Game Developers Conference 2005 said, "On my business card, I am a corporate president. In my mind, I am a game developer. But in my heart, I am a gamer," during his keynote speech.
Nintendo has a special place in the hearts of many fans of video games around the world thanks to staple franchises like Mario and Zelda. Iwata started with the company back in 2000, but before that, he started at HAL Laboratory. He was instrumental in production of games like Balloon Fight for the Nintendo Entertainment System, Earthbound for Super Nintendo, and for helping bring Kirby into the Nintendo cast of characters.
It would be hard to think of a world where Mario wasn't the most recognized video game mascot around the world, because Iwata was key in ensuring Nintendo's strength.
Earthbound is a cult favorite when it comes to games that I grew up with. It was a role-playing game for the Super Nintendo that featured a kid named Ness and his friends who were tasked with defeating alien invaders (it was where the phrase "Say fuzzy pickles" was coined!). Aside from Earthbound, Iwata was also instrumental in Nintendo's development of Super Smash Bros., which is a Nintendo fighting game featuring playable characters that range the entirety of Nintendo's cast.
The efforts of Iwata have help shaped the games industry to its current position. He was responsible for Nintendo changing its model of competing, after failing with the GameCube, against other industry leaders like Sony and Microsoft. Instead, he followed the Blue Ocean Strategy for business of creating an uncontested space in a market. Instead of going after technological leaps in hardware, like PlayStation and Xbox, Nintendo pivoted and leaned on unique controllers, motion, and familiar franchises to differentiate from its competitors.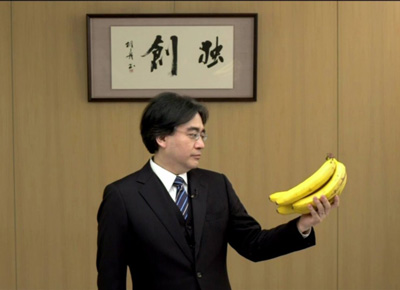 Using the blue ocean strategy led Nintendo to what it is today, as Nintendo games exist on Nintendo hardware. The reason why it works is because Iwata pushed for novel devices like the Wiimote and touch screen on the DS, which allowed the company to design interesting mechanics with well-known franchises, like Mario and Pokemon. It was through this novelty that Nintendo saved its seat at the table when it comes to console manufacturers.
It is interesting to add that it was just a few months ago that Nintendo did make a partnership with a popular mobile gaming company to license IP like Mario and Pokemon for mobile phone games. Soon, there will be Mario games on your iPhone, and Iwata was part of that decision, much to the joy of many gamers.
It would be hard to think of a world where Mario wasn't the most recognized video game mascot around the world, because Iwata was key in ensuring Nintendo's strength.
With the news of his death, an outpour across social media and websites shared the triumphs of Iwata and celebrated his legacy. Video gaming is still a young industry, and many of the iconic figures who have shaped the childhood of myriad gamers haven't yet been laid to rest, so it was comforting to see the industry and fans alike rally to celebrate Iwata's legacy.
John Lindvay can be contacted at jLindvay@ErieReader.com, and you can follow him on Twitter @Fightstrife.
Sponsored by: Epic WebStudios