Get More than Your Phil: Big Russian Music with a Side of Appetizers
The Erie Philharmonic has put together two nights of warm and spirited music.
January 20, 2016 at 11:00 AM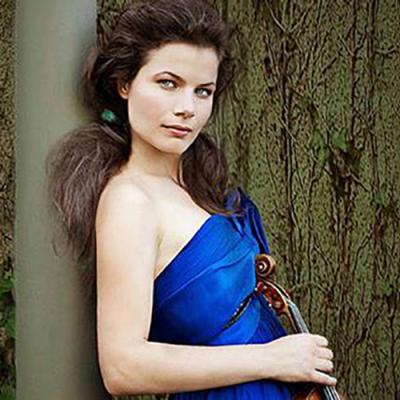 Friday, Jan. 22  and Saturday, Jan. 23
The Erie Philharmonic has put together two nights of warm and spirited music with a free open rehearsal on Friday, Jan. 22 and a symphonic concert on Saturday, Jan. 23. The series showcases the fiery and passionate creations of Russian composers Alexander Glazunov, Dmitri Shostakovich, and Sergei Prokofiev. And offers up some innovation, too.
In a new twist, the organization is adding a party atmosphere to open rehearsal, called Friday at the Phil. Besides the typical meet and greet with Music Director Daniel Meyer and violin soloist Bella Hristova, the Phil is offering a special happy hour party with drink specials and appetizers from Make It Fabulous. Musicians will also be on hand to allow people to try out their instruments.
"The purpose of Friday at the Phil is to bring new people to the Philharmonic. We want everyone in Erie to have the opportunity to hear the live music that the Philharmonic presents," says Lisa Herring TeCulver, the Phil's Director of Community Impact. "There are so many people who would enjoy the music but have preconceived notions of what a night at the Philharmonic is like," she adds.
What the orchestra will be rehearsing on Friday and presenting on Saturday are three dynamic compositions. Opening the evening is Glazunov's Intermezzo Romantico, which is characterized as a musical tribute to the style of Pytor Illich Tchaikovsky. Shostakovich's moving First Violin Concerto follows featuring Bulgarian-American violinist, Bella Hristova.
The evening's finale is Prokofiev's ballet score from Romeo and Juliet, which the Philharmonic promises will be "rife with special details and sonic surprises."
If you want to learn more about the pieces and composers on Saturday, come at 7 p.m. for a pre-concert chat with WQLN classical music host, Brian Hannah.
Combining warm and passionate Russian music with a few spirits and some non-stuffy fun should make the cold of January melt away. – Mary Birdsong
Jan. 22, Happy Hour, 6 to 8:30 p.m.; open rehearsal, 7:30 to 8:30 p.m. // Jan. 23, 8 p.m. // Warner Theatre, 811 State St. // 455.1375 // EriePhil.org