Greater Erie Film Office Announces Screenwriting Competition
Pa. screenwriters have a chance to see their work produced as part of local competition.   
January 23, 2015 at 1:24 PM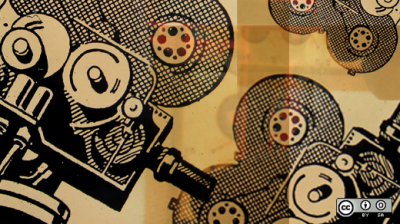 Memory – or to be more precise – the loss of memory played a major role in films last year. From feature films like Still Alice to documentaries like Alive Inside offered viewers a glimpse at the pain, disorientation, and challenges presented by the deterioration of mental capacity related to age and illness.
The Greater Erie Film Office – a program of the Film Society of Northwestern Pa. – hopes that local screenwriters and filmmakers will want to capitalize on the success of this sub-genre of film by participating in its short screenwriting and filmmaking contests in 2015.
The competition is co-sponsored by the Alzheimer's Association, Greater Pennsylvania Chapter, and will be open to all residents of Pennsylvania. The theme for this year's event is memory or dementia.
"We're excited about this partnership and the potential for great, original stories from Pennsylvania's talented screenwriters," says local filmmaker and FSNWPA executive director John C. Lyons, who explored this topic in his 2008 feature film, Schism. "While all genres are encouraged and dementia in particular is a serious and often bleak subject matter, when dealing with the labyrinthine faculty of the mind, the possibilities are truly endless and I challenge entrants to surprise us."
Listen to Lyons and the cast of Schism discuss Alzheimer's at a post-film discussion in 2008:
"Schism" Alzheimer's Q&A - Hallucinations from John C Lyons on Vimeo.
The winning screenplay will be announced in June. Winners will receive a $500 cash prize and the screenplay will be produced as part of a film making competition to be held late summer 2015. Visit FilmErie.com for more information on the screenwriting competition.
 Jim Wertz can be reached at jWertz@ErieReader.com, and you can follow him on Twitter @jim_wertz.