Growing Erie by Feeding Erie
It's time to embrace, celebrate, and champion the culinary arts of Erie.
December 9, 2015 at 10:30 AM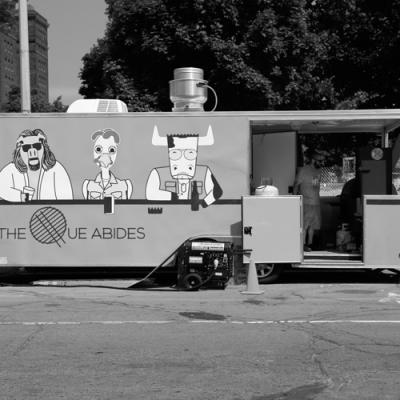 Like its Keystone State brethren of Pittsburgh and Philadelphia, Erie has largely been a shot-and-a-beer kind of place. Maybe it stems from long hours in hot factories relieved by a cold, crisp pilsner. Perhaps it comes from a quick nip of brown elixir to stiffen the spine after a day of backbreaking toil. Perchance simplicity was the order du jour.
Likewise, Erie has been a meat-and-potatoes kind of place. You know, the standard fare of a protein drowned in a sauce borne of its own making, sided with a heavy starch, and garnished by an over-boiled green something served steaming hot. A stick-to-your-ribs kind of sleep-inducing meal that gets you ready to grind again tomorrow.
But in the 21st century, much like our bigger urban brothers, Erie's tastes are evolving. Kind of.
True, macro-produced swill remains on tap and on special for less than two hours of paid street parking at a fair number of Erie establishments. But the Erie region now lays claim to more than ten microbreweries, illustrating that the craft beer movement has found fertile ground in the soils just off of Lake Erie. And while greasy spoon diners and bar-food-slinging pubs still abound, craft food isn't hard to find either.
But the city embraces, celebrates, and champions beer and food differently.
We have the Lake Erie Ale Trail. Spanning north from Westfield, N.Y. to North East, to Venango and Meadville in the south, with Erie situated in between, the trail proves that this Rust Belt region still excels in making stuff – delicious liquid stuff.
The Trail is a no-brainer to market to Erieites and out-of-towners alike. The celebration of good beer made by good people served at good prices knows no age restriction (aside from being over 21). Young or old, people visit regions just to sample craft beer.
So why – aside from the recently-launched and closed-during-the-winter independently-operated Erie Food Tours – aren't we doing the same for restaurants in Erie?
Take Morgantown, W.Va., for example. On Dec. 5, this Appalachian city on the come-up, notching less than a third of Erie's population, offered Morgantown Eats Culinary Crawl: a four-hour, $35-per-person romp through six different restaurants, organized through the partnership of 20 WVU Reed College of Media students and the Greater Morgantown Convention and Visitors Bureau, Main Street Morgantown, and the Monongalia Arts Center.
But that's really just the appetizer. On the same day, the First Annual Morgantown Restaurant Week kicked off. During this seven-day stretch, restaurants offered special menu items and reduced prices to attract the never-been-befores and the I've-always-wanted-to-try-that-but-thought-it-might-be-too-expensives.
This concept isn't novel to Morgantown. A lot of urban areas attract foodies with crawls and weeks. These incentivize trying something new and eating something local, aiming to diversify and expand people's palates.
And their success is being noticed outside the culinary realm.
In Global City Blues, Dan Solomon, director of Solomon E.T.C., a WRT company, and principal of the architecture firm WRT, writes, "architects and urbanists frequently look with envy to the foodies for their huge cultural accomplishment." They have spurred new American creations, Solomon argues, and they've affected the places around them, like grocery stores and supermarkets, by encouraging a shift from the propensity to stock pre-packaged, processed products to offering fresh produce and more carefully selected ingredients.
Smart cities showcase these achievements, understanding their implications for the city as a whole.
"The analogy between cities and food is clear: In both cases, the changes we are trying to bring about require us to remake an entire industry while at the same time changing deeply held cultural tastes," writes Gabriel Metcalf, president of the urban planning and policy think tank SPUR, in Democratic By Design.
We are reconciling our shot-and-a-beer tendencies with our craft-beer curiosities; so should we be shaping Erie's potential through our foodie future – the foundation of which is present now. With creative food options blossoming (here's looking at you, too, food trucks!), imagine a restaurant week in Erie where the downtown comes alive to celebrate culinary innovation. Imagine such a week in winter – when we hear most loudly that there's nothing to do here. Imagine daring to do this twice a year, perhaps also during Celebrate Erie, to enjoy a true, fuller taste of Erie.
Then, a booming urban core in our future isn't hard to imagine at all.
But if we continue to ignore our food-and-drink crafters, creators and makers of great new products and menus here just might start looking for eager places elsewhere to serve their dishes and drinks in weeklong celebrations and more.
Ben Speggen can be contacted at bSpeggen@ErieReader.com, and you can follow him on Twitter @BenSpeggen.