Guest Opinions: Beyond Business as Usual
With creativity and human capital, we can save a community.
October 9, 2015 at 12:02 PM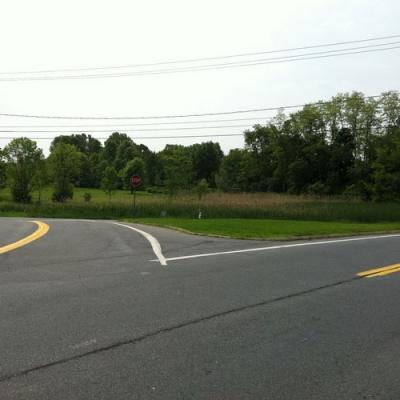 Ask the average person what is needed in our communities and you are likely to hear something about more jobs, less crime, and less blight.

Ask the average policymaker what is needed to achieve those outcomes and you will get similarly broad responses, centered on themes of studying and championing such and such, accompanied by the characteristic remark about work to be done, or being done.

Asking for specifics from either one leads to equally generalized responses, or perhaps shifted expectations on something that needs to be done in Harrisburg or Washington.

All for good reason.

We have become accustomed to seeing salvation derive from dollars and legislation decided upon in a far-away city, and we have seen locus of control—real and perceived—move in that direction.

When it comes to local action, frequent methods rest upon "fighting" for certain legislation, calling for collaboration, or voting someone into—or out of—public office, all of which require a significant amount of time before tangible outcomes are reflected in aggregate.

It is easy to understand the appeal in such approaches: we cannot let others legislate against our interests, we cannot single-handedly save our communities, we cannot affect change without being in some position of power, and more time can act as either the breathing room or scapegoat that is needed or wanted.

But we do not have to wait for the next election cycle. Public office is not the sole realm of influence and decisions, time can be a catalyst instead of a dead-end, once in a while we might get a legislative win, and sometimes collaborations do lead to something more than a photo-op or a meeting of the minds.

We just need to take care not to confuse these practices with solutions, and stay mindful that such methods are just as generalized as the aforementioned problem statements.

What is lacking from all of this—problem and method alike —is focus and depth, particularly the linear connection of problem, action, and outcome. And what connections are made are easily mired by petty competition, or rife with too many vagaries.

However, such pitfalls do not have to be the nature of things: we can focus on a place, we can focus on a people, we can focus on an outcome, and we can focus on a method, while making the clear connections that people can rally around, and which can change the direction toward the thriving future we are all eager to see.

If you want to save a neighborhood, focus on what currently works (particularly the informal systems) and what can work in the neighborhood, not based on generalities, but on specific and coherent elements that make that neighborhood competitive.

For instance, Erie's 2nd Ward, 8th Precinct, like many neighborhoods, could use more homeowners instead of so many rental properties, which will increase home values, property upkeep, and community involvement, deconcentrate poverty, and ultimately improve the fiscal situation of the neighborhood and city.

At the same time, the United States military is cutting forces by the tens-of-thousands: men and women, many with families, who are looking to start fresh somewhere new. They also tend to be more civically active than their non-veteran counterparts, and many qualify for a VA guaranteed home loan, which means they would make great neighbors and have unique resources.

The City, in partnership with a neighborhood organization and other entities, could entice veterans to become homeowners in the neighborhood through a combination of tax incentives, home-improvement loans, and connection to our region's ample veteran and community organizations.

Another example is the glut of untaxed land in the County, particularly the City of Erie. Instead of hoping and praying Harrisburg does something years from now, perhaps the City and other taxing bodies could work with the nonprofits and encourage them to co-locate, either with one other or on school or government property. Incentives could entice small businesses and higher education to co-locate: improved data access, administrative and facility support, and better access to the people they serve. More nonprofits tightly concentrated could lead to greater innovation, less strain on resources, and opened-up prime real estate that could be brought back on the tax rolls.

Examples aside, we can do this.

We can save a sector, by focusing on the human capital that can be honed and leveraged.

We can build big, so long as we drill down.

We can save a community, as soon as we go beyond the business-as-usual.
Contact Jay Breneman at jbreneman@eriecountygov.org