Half Glass and Penny Racer Drive to Fill the Rook
The Rook welcomes these two local indie punk acts for Valentine's Day
February 12, 2020 at 10:00 AM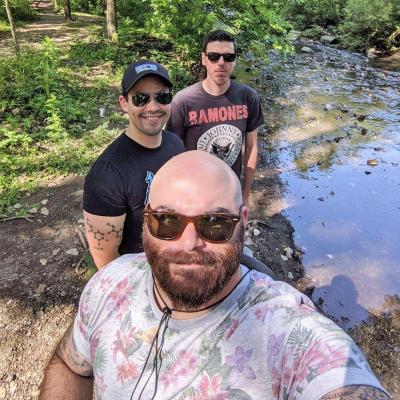 Friday, Feb. 14
What's more punk than staying out to see a late night live show on Valentine's Day? Whether you're into breaking hearts or taking hearts, the King's Rook Club is presenting an indie punk show with two fresh local acts.
Half Glass debuted last spring and members cite Saves the Day, Green Day, and The Flatliners as influences for their indie punk jams. The band is hard at work writing new material, and the group's self-titled EP from September can be found on Spotify, Amazon, and CDBaby for curious readers.
Regarding their most recent EP, Half Glass singer Bill Frackowiak explains, "We're a band that's just started making strides, so the budget for recording our EP was not extraordinary. We kind of improvised. We got hold of some office space on the weekend, and our friend Ben Wayt set up his studio there and we tracked it all out in one day." The group has surprises planned for show-goers in and out of town this year. Frackowiak emphasized their upbeat standpoint on performing: "We're there because we embrace the privilege to perform."
Heavily inspired by '90s punk and alternative rock, Penny Racer has played a good number of shows since its start in February 2019. But as bassist Sam Donahue tells, the band is excited to play in its current incarnation with newly added guitarist Jeff Phillips. "This is our second show with our new band lineup," Donahue explains. "It's been a very exciting change for us, and we have found that we have been working extremely well together; not only as far as playing as a band, but also being able to generate new material and come up with some new fun ideas for our songs."
Regarding their process, Donahue adds "we not only write our own material, but we record, produce, mix and master our music as well." Penny Racer is active on social media as well as ReverbNation and Bandcamp, so there are plenty of ways to enjoy the band's material before you see them live. — Ellie Brooks
11 p.m. // Kings Rook Club, 1921 Peach St. // Free with membership // 21 + // facebook.com/kingsrookclub