Halloween Extravaganza Featuring Falling Hollywood with VWLS and LEC
Spend Halloween with Falling Hollywood, VWLS and LEC. 
October 28, 2015 at 8:30 AM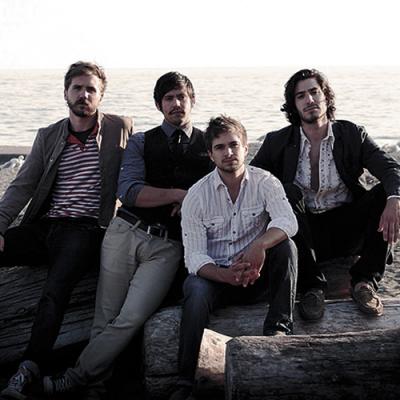 Oct. 31
Unless you caught them at this summer's Great Blue Heron Music Festival or fall's Night Lights Music Festival, or elsewhere out on the road, you likely haven't heard much from Falling Hollywood lately. After a blister bout of regional gigging in 2014 to support their sophomore effort, Heavy Weather, the Erie-based alternative rockers dialed back their number of live shows around Erie. 
But for good reason: They've been working on new material.
The band's debut release, 2012's Set The Table, delivered experimental folk-rock, drawing comparisons to The Avett Brothers and Mumford & Sons. Two years later, Heavy Weather featured a more Black-Keys-meets-Arctic-Monkeys feel, but the newest stuff they've been testing out at festivals goes even harder and darker, reminiscent of Queens of the Stone Age-esque desert rock. It's their most mature and well-crafted work to date.
Rounding out the bill, local scene newcomers VWLS – catchy math-rock-psychedelic rockers – open the downstairs show, and hip-hop-rock stalwarts LEC get the party going upstairs after Falling Hollywood's set. New songs, fresh bands, bumping after party stretching well into the night – sounds like one hell of a great way to spend Halloween. — Ben Speggen
9 p.m. // Kings Rook Club, 1921 Peach St. // facebook.com/kingsrookclub