HANK?S STUDS and DUDS ? WEEK 3
The season?s underway and we?re just getting started. Who are this week?s studs and duds? See who?s got Hank talking.
September 21, 2011 at 12:40 PM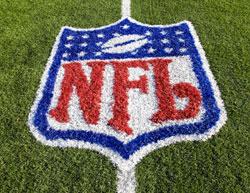 Week 2 is now behind us, and looking back, Hank had his usual array of hits to go along with a couple of misses.  Matthew Stafford continues to be a chart-topper at the quarterback position.  He makes it look easy--it must be being able to throw the ball at a receiver named Megatron all day long. We?ll see if Stafford and the Lions can keep it up when they start their division schedule on Sunday at a Minnesota team who seems to like to give games away late. Stafford, and the Lions for that matter, looks like the real-deal.
Matt Ryan?s four scores did not exactly land him in the Dud category, as was projected. The Eagles helped him out giving him three short fields to work with. At one point in the second half, Ryan only had 105 yards passing to go along with two interceptions; but he also had three short TD tosses to his name, keeping his numbers respectable.  It is hard to believe the Eagles let that game get away since they were the better team all night long.
On to Week 3.  By now you should have a sense of what your team is capable of.  There are a couple of guys still stumbling out of the blocks and a couple that have penciled their name on the fantasy break-out list.  But there is still a long way to go, folks.

I like these players in Week 3:

STUDBall Throwers:

Matt Schaub ? The Houston offense has been getting it done on the ground so far this year. That will have to change as the Texans travel to New Orleans on Sunday.  Schaub and the Texans will have to keep pace with Drew Brees and the potent Saints? offense.  That means Houston goes to the aerial assault and you can take advantage by plugging Schaub into your lineup.

Kevin Kolb ? Kevin Kolb has settled into Arizona nicely so far this season.  With 560 yards and four scores through two games, plus a QB rating north of 110, Kolb is looking like a viable option.  This is good news for Kolb and Larry Fitzgerald owners alike.  The trend continues on Sunday against a Seahawks? team torched by Big Ben last Sunday.

Top 5Ball Throwers This Week:
Philip Rivers

Drew Brees

Aaron Rodgers

Tom Brady

Tony Romo
DUDBall Throwers:

Kyle Orton ? The (unwarranted) chants for Tim Tebow continued this past week and may continue until the crowd gets what they want. Orton has not been terrible by any stretch of the imagination. Through two games, Orton has 500 yards passing, three scores, and only one pick. He remains a decent option on your roster but should have a down week traveling to a Tennessee team that held Joe Flacco to a sub-50% completion percentage and only one score to go along with two interceptions.

Josh Freeman ? Josh Freeman was a popular breakout candidate starting the 2011 season.  While we have a ways to go, Freeman has yet to do enough for fantasy owners to trust him regularly.  With only two scores through two games, I am looking for a better option than Freeman against the Falcons, if one is available.

STUDBall Carriers:

Rashard Mendenhall ? Mendenhall should replicate Peyton Hillis? numbers (27/94/2) when the Steelers travel to Indy for Sunday Night Football.  The Steelers used Mendenhall nicely against the Seahawks and he ended the day with 66 yards and a score ? numbers likely to rise against the Colts.

Michael Turner ? Turner?s late burst and score against the Eagles helped him end the week with great fantasy numbers. He should have continued success against a Bucs team that let A.P. roam for 120 and two scores.

Top 5Ball Carriers This Week:
Adrian Peterson

Chris Johnson

Ray Rice

LeSean McCoy

Rashard Mendenhall
DUDBall Carriers:

Felix Jones ? Felix Jones was a highly rated Week 2 option until he ran into a San Francisco defense deadset on stopping the run. Jones did not do much and was in and out of the game with injuries and was costly to owners that trotted him out there.  The question for Jones is about his durability, and owners will do well to grab DeMarco Murray off the waiver wire to back Jones up.

Cedric Benson ? The 49ers have done an excellent job bottling up opposing backs since through two games their defense has stifled rushing attacks.  Only yielding 25 yards on nine carries for Felix Jones in Week 2 and 33 yards on 13 carries for Marshawn Lynch in Week 1, the 49ers should mean trouble for a Bengals team so reliant on the run.

STUDBall Catchers:

Steve Johnson ? After Vincent Jackson torched the Patriots last week (10/172/2), you have to like Johnson?s chances to have a big game against New England this week.  Buffalo will have to throw the ball all over the yard to keep pace with the well-oiled Tom Brady machine.

Kenny Britt? I am truly a believer now.  Britt is breaking out now that a seasoned QB in Matt Hasselbeck is delivering him the ball.  With 14 catches for 271 yards and three touchdowns, Britt has been a beast. Look for another monstrous performance against the Broncos, whom rookie Andy Dalton shredded on Sunday.

Top 5Ball Catchers This Week:
Andre Johnson

Larry Fitzgerald

Calvin Johnson

Mike Wallace

Greg Jennings

DUDBall Catchers:

Reggie Wayne? The good news? Wayne has been decent in the absence of Peyton Manning with 11 catches for 172 yards and a score to date.  The bad news?  A Steelers team that found out they weren?t too old is coming to town and the Colts? offense will struggle tremendously.

Mike Williams (T.B.)? Williams has not started the year like his draft position suggested he would.  After two games, Williams has only five catches for 46 yards as defenses continue to key on him. I am looking for another option until he and Josh Freeman can establish some rhythm.

Finishing the Drive:

It is only the third week of the season, and already injuries are taking a toll on fantasy rosters.  The loss of Jamaal Charles for the year may have derailed a few owners before they even settled into a groove on Sundays.  What those owners do next will determine whether they are in for a long season or will remain competitive throughout the course of the year.

Hopefully, you drafted with some depth and have another running back you can trust. Keep your eyes on the waiver wire ? there is always a gem to be found.

And don't forget to check out Studs and Duds online at eriereader.com for next week's selections.  

Good luck in Week 3.