HANK?S STUDS and DUDS ? WEEK 4
Last week?s stud becomes this week?s dud. Think you know who it is? See who?s flopping according to Hank.
October 2, 2011 at 11:48 AM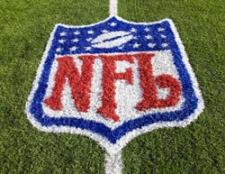 Three weeks have come and gone already, and it's time to get your lineups right for your upcoming fantasy game.
Looking back at my Week 3 selections showed I was right about Mike Williams from Tampa Bay. After three games, Williams ranks 60th amongst wide receivers in standard scoring leagues. I chalk this up to a slow start compared to labeling Williams as bust. The Tampa Bay passing offense should get back on track this week, and Williams will soon be, once again, a viable option for you.
A Week 3 miss was Rashard Mendenhall as a stud. Mendenhall was only able to tally 37 yards on 18 carries and currently sits as the 33
rd
-ranked running back in standard scoring leagues. The Steelers are clearly struggling to move the ball on the ground, not to mention keep the pass rush off of Big Ben.  Mendenhall has been running hard; there?s no doubting his effort and his fantasy numbers should course-correct over time.
I like these guys in Week 4:
STUD
Ball Throwers:
Jay Cutler
- Cutler and the Bears have underwhelmed to date, but the offense should get going against the Panthers at home on Sunday.  Carolina is in the middle in terms of passing yards allowed to opposing quarterbacks.  They are allowing five touchdowns for every single interception through the air, so that ratio should bode well for the Bears' aerial attack.  Cutler has been his usual inconsistent self so far this season, but I like the good Cutler to show up for the Bears this weekend.
Josh Freeman
- Freeman has been extremely disappointing so far this year and looks to get on track against the lowly Colts at home on Monday Night Football. The Colts held their own against the Steelers last Sunday, but Big Ben was still able to throw for 364 yards on them. The Colts are a middle-of-the-pack pass defense, sitting at 18th in the league on the season.  I think the national stage Monday Night Football brings, along with this being a home game, gets Freeman and the Bucs aerial attack back on track.
Top 5
Ball Throwers This Week:
Aaron Rodgers

Tom Brady

Drew Brees

Matthew Stafford

Philip Rivers
DUD
Ball Throwers:
Matt Schaub
- Last week's stud becomes this week's dud in Matt Schaub. Schaub should post OK numbers this week, but there are better options available for your team. The NFL's No. 1 pass defense belongs to your Pittsburgh Steelers, and they will bring the pressures early and often against the Texans. The Steelers have shown holes in their pass defense (see Super Bowl XLV), but have been righting their ship recently.
Mark Sanchez
- Mark Sanchez is a bit banged up, but a broken nose will not be an issue for him on Sunday. Sanchez has been great this year - 10th in the league in passing yards and six touchdowns through the air already. His four picks are a concern though, and the Ravens on Sunday Night Football are an even bigger concern. This one will be a war, folks. Sanchez should have an OK game against the Ravens, but OK does not cut it in fantasy football--find a better option this weekend.
STUD
Ball Carriers:
Chris Johnson
- Now is the best time for you to acquire fantasy bust candidate Chris Johnson from that fed up owner in your league. Johnson missed most of the pre-season and it shows. Through three games, CJ2K does not even have 100 yards rushing--good enough for 37th in the league!
The Titan's play Cleveland this week, and Johnson should start coming into form as the rust wears off. Cleveland ranks 29th in the league giving up just about 129 yards a game to opposing running backs.  
Tim Hightower
- Hightower is enjoying fantasy relevancy in his new Washington, D.C. home. He has been great compared to his average draft position, sitting at the 11th overall running back in fantasy points scored. That is pretty darn good for a guy who was likely a number two or a number three back for your team.  Hightower gets the Rams this week--32nd in the league allowing 174 yards a game to opposing running backs.
Top 5
Ball Carriers This Week:
Darren McFadden

Adrian Peterson

Ray Rice

LeSean McCoy

Tim Hightower
DUD
Ball Carriers:
Arian Foster
- Foster should be back this week, and likely you will get him into your starting lineup because you spent your first round draft pick on him. I say you will need to tame your expectations when Foster faces the Steelers at home on Sunday. The Steelers defense will do what they do best and stop the run first. You may roll with your stud, but a tough matchup coupled with question marks about the hamstring may result a down week for the back.
Steven Jackson
- As with Foster, Steven Jackson came back last week in a limited role to test out his injured quad. The Rams need Jackson healthy over the long haul, so he will not likely get a full, 20-plus-carry workload against the Redskins.  
Washington did a great job in the first two weeks, bottling up the Giants running back duo and then Chris wells, before Felix Jones had some burst against them this past week on Monday Night Football. Jim Haslett will watch that tape and scheme his up-and-coming Skins' defense to stop the run first.
STUD
Ball Catchers:
Dez Bryant
- Dez Bryant and Tony Romo are another week healed from the injuries that have been hampering them both. That bodes well for their ability to get on the same page in the passing game. The Cowboys will need these two to gel as they did early on in week one to have a shot to be competitive while Miles Austin is out.  That means Bryant will see a lot of targets this week.  I like Bryant against the Lions, even though Detroit has held down opposing receivers.
David Nelson
- An early entry to the fantasy breakout lists, David Nelson should again have success in what looks like a potent Buffalo Bills passing game. Nelson has been a boon to PPR formats and decent in standard leagues as well. Nelson is 11th in the league in passing targets - the highest ranking for any No. 2 WR in the business.  The Bengals have held their own against opposing passing attacks, but this Buffalo Bills team is running on all cylinders right now.
Top 5
Ball Catchers This Week:
Calvin Johnson

Larry Fitzgerald

Mike Wallace

Wes Welker

Andre Johnson
DUD
Ball Catchers:
Dwayne Bowe
- Dwayne Bowe remains an active part of the Chiefs? offense, but he and Kansas City are not getting anything done so far.  Bowe's 11 catches are good for 61st in the league--dreadful numbers for a No. 1 wide receiver. The good news is, especially with Jamaal Charles lost for the season, Bowe is getting the looks.  He is in the top 30 when looking at targets and should continue to have the ball forced his way.  I would wait for this guy to get back on track before trusting him though. Bowe is a great "buy low" candidate in your league.
Anquan Boldin
- Boldin will face the Jets and their impressive corners on Sunday. To date, the Jets rank sixth in the league in passing yards allowed. That rank jumps up to first when considering passing touchdowns allowed. This is a bad match up for Boldin, and I don't think I could trust him beyond a PPR league.  Boldin is another candidate to target in a trade in your league.
Finishing the Drive:
At this point in the season, it may be time for you to cash in on another owner's apathy towards their team and fantasy football in general. There are several frustrating situations to look at to determine if you can make the right move that will give you a leg up over the long haul.  
Guys like Chris Johnson, Frank Gore, and DeSean Jackson have their owners drinking heavily these days to ease the pain and frustration from their lack of performance. These are players to target now, and if you make the right offer, you should not have to do much to acquire these talents.  I like to dangle potential breakouts in these situations.  If you lucked out and drafted Cam Newton as your backup quarterback, why not deal him while his stock is so high? I also like two-for-one deals here. Go ahead and tempt an owner with two guys that would not have been considered close to any of these studs at the beginning of the year but are having better seasons so far.
As with life, fantasy football owners ride the waves of instant gratification and most do not have the foresight to manage three or four weeks down the road.
Don't forget to pick up your Erie Reader for next week's selections.
Good luck in Week 4!