Harkins Introduces Safety Legislation for Public Employees
State Rep. Pat Harkins introduces legislation to protect public employees exempt from OSHA.
April 28, 2015 at 11:30 AM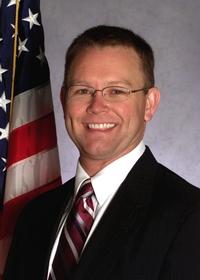 State Rep. Pat Harkins (D-Erie) announced Tuesday the introduction of legislation that, if passed, will establish safety standards for public employees.
The bill, H.B. 1082, is inspired by the death of EMTA mechanic Jake Schwab, a 30-year employee of the region's public transit system, who died in November 2014 when he was struck in the head by debris during an explosion in his work area. The details of the accident were hard to track, according to a press release from Rep. Harkins's office, because governmental authorities like EMTA are exempt from OSHA investigations of the incident.
The bill will provide on-the-job safety protection to public employees by establishing Occupational Safety and Health Administration-equivalent safety rules for public employers, including the commonwealth, all legal political subdivisions, public schools, transit systems and any nonprofit organizations currently exempt from the OSHA standards.      
H.B. 1082 is backed by the Amalgamated Transit Union, which represented EMTA drivers, mechanics, dispatchers, and some office workers, as well as AFSCME, the American Federation of State, County, and Municipal Employees. 
Jim Wertz can be reached at jWertz@ErieReader.com, and you can follow him on Twitter @jim_wertz.