Haunted History Tours Open at The Brewerie at Union Station
Take the Haunted History Tours of Union Station presented by The Brewerie.
October 14, 2015 at 9:30 AM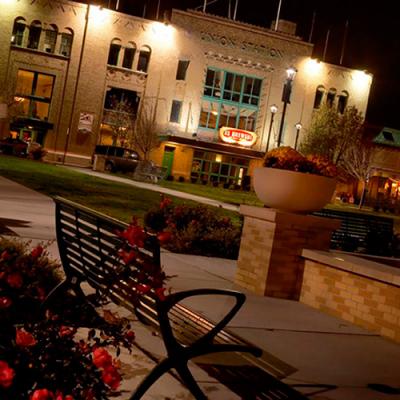 Wednesday, Oct. 14 
Some things are innately terrifying. Spiders. Dark corridors. A swarm of mango juice-covered bees inside a port-o-potty at a summer music festival. These are the stuff of nightmares.
But sometimes fear can be fun. Take the Haunted History Tours of Union Station presented by The Brewerie. These special trips into the dark, spooky side of the historical building will give you chills while you find out more about the Flagship City staple's past. Make sure to call The Brewerie and make a reservation for one of the tours before they're completely booked, because missing out would be a truly horrifying experience. – Alex Bieler
7:30 p.m. Oct. 14, 21, 28, and 29, 7 and 9:30 p.m. Oct. 23, 30, and Nov. 6 // 123 W. 14th St. // brewerie.com