Heroes and Villains
The Erie Philharmonic plays music of film and television. 
February 7, 2015 at 6:59 AM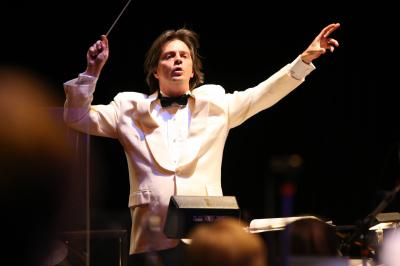 In a city like ours, at a time like this, the headline could have taken you anywhere. But tonight it leads to the doors of the Warner Theater where the Erie Philharmonic will delivery a night of movie music magic using the theme, 'Heroes and Villains."
Tonight's concert will feature music from film and television, including Rocky and and Batman.
If you've never paid attention to what's happening in your brain when you watch a film, most of your energy, enthusiasm, and emotion is driven by the film's musical score.
Tonight it's mostly theater of the mind. But if you've ever seen the string section wrestle a John Williams classic, you know the Erie Philharmonic is also action packed.
The concert begins at 8PM tonight and according to the Erie Philharmonic website only a few tickets remain. Tickets range from $20-$56.
And if you arrive closer to 7PM, you'll also have the opportunity to sample craft beer from Meadville's Voodoo Brewery. That, too, is magic befitting a score.
Jim Wertz can be reached at jWertz@ErieReader.com, and you can follow him on Twitter @jim_wertz.