Holy Rollers, the High Court, and the Paradox of Liberty
The Supreme Court tacitly upholds same-sex marriage, Scalia's gone rogue, and the Indiana State Police are cuffing for Christ. You figure it out. 
October 7, 2014 at 3:17 PM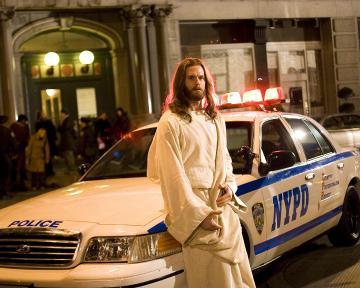 In a week when the Supreme Court rejected the appeals of five states that sought to enforce prohibitions on same-sex marriage -- prohibitions that are principally religious in nature -- one of those states is under fire for zealous religious promotion by a state trooper.
An Indiana woman and the American Civil Liberties Union have filed a lawsuit against the Indiana State Police after one of its troopers pulled the woman over to give her a religious pamphlet, according to the complaint.  
Trooper Brian Hamilton allegedly pulled over Ellen Bogden and asked her if Jesus was her Lord and Savior and if she had a "home church." After saying that she did not, Trooper Hamilton asked her to acknowledge that she was indeed a sinner as he gave her a pamphlet for "Policing for Jesus" ministries.
According to Bogden, the trooper had his emergency lights on throughout the stop and she believed that she had no right to leave the traffic stop. And why would she?
The Indiana State Police states that it has no specific policy prohibiting its troopers from disseminating religious information to the public.
This case bubbles to the surface as Supreme Court Justice Antonin Scalia told students and faculty at Colorado Christian University that the government can favor religion over non-religion in its construction and interpretation of the law.
For a constitutional originalist, like Scalia, it seems odd for him to make such a claim given that such interpretations of the First Amendment are generally rejected.
We don't know how many justices voted against hearing the appeals to uphold same-sex marriage. Four justices must approve of a case's constitutional merit for it to come before the Court.
So as you and your partner race off to the courthouse to file for the marriage licenses that the Supreme Court has tacitly supported, be sure to dangle your rosary from your rear view mirror. That should keep the Christian guard at bay long enough to say "I do."