Homing in on Business
Why Erie beckons entrepreneurs back
April 8, 2021 at 12:00 PM
For some small business owners, there's no place like home — coming home, that is.
Phyl Mashyna moved back to Erie from San Francisco with her husband, Matt Lebowitz, in October 1988. Phyl's father, Michael, had died from cancer that May, and her mom, Ginger Mashyna, needed help running U Frame It, the business Michael had opened in 1975 at West Eighth and Liberty streets.
In the early '80s, after graduating with an English degree from college in Colorado, Phyl had followed her roommate to San Francisco. A native of Manhattan, Matt had moved to San Francisco because he "needed a break" from New York City after his college graduation. When they met outside a club one night, they knew instantly that they had found true love. In Erie a few years later, they would become business partners as well.
Trish and Marcos Digliodo had an epiphany that it was time to return to Pennsylvania in 2014, when they left a wine distribution business they started in Charleston, S.C. to move to Ambridge, in Beaver County, close to where Trish grew up in New Brighton, Pa.
In Ambridge, they opened a business incubator at the former Holy Redeemer Catholic school and church complex. Paramount Pursuits, their economic development business, now has locations throughout Pennsylvania and in Steubenville, Ohio. Trish is the company president; her husband, who was born and raised in Argentina and came to the U.S. on a tennis scholarship at the University of Colorado-Boulder, is CEO.
Although these two couples own different types of businesses, all four individuals are passionate about buying local, being nimble, and talking up Erie.
For Phyl and Matt, their love of Erie means handling with care the precious items that customers want custom-framed — old family photos, artwork, prints, and even the vestments of Monsignor Francis Robaczewski, the first pastor of St. Hedwig Catholic Church, and an icon of Our Lady of Czestochowa, known as the "Black Madonna," which is displayed at Holy Trinity Catholic Church.
The late Michael Mashyna, the original entrepreneur behind U Frame It, had spotted a U Frame It franchise on a visit to Colorado. He had worked at Hammermill Paper Co. and "saw the handwriting on the wall" about the future of that company in Erie, Phyl Mashyna said. Her dad, who always been handy with tools and had done some framing on his own, figured that an independent do-it-yourself frame shop, rather than a franchise, would be a hit in Erie, which was already home to nearly two dozen framing businesses at that time, including well-known places such as I. Michael Brown, Fireside, and the Image Gallery, explained Matt.
In San Francisco, Phyl had worked at a variety of jobs, while Matt managed one-hour-photo shops. He had no qualms about moving to Erie and persuaded his wife to return to her hometown, where he has become a vocal champion of Erie. 
Now, more than three decades after moving to Erie, they have no regrets and have learned to pivot their business when necessary. Their shop is no longer do-it-yourself, and they dropped their poster annex, because "artwork is so subjective," said Phyl. "We just stick to the custom framing."
The shop sells unique greeting cards, at a bargain price of $4. When the weather warms up, Matt expects to host Gallery Night-type events at the shop, perhaps in the parking lot on Friday nights.
Dedicated workers are important for small businesses to succeed, and for Phyl and Matt, that key employee is Linda Trohoske, who has been with them from the start. Like them, she understands the importance of paying attention to the smallest details, and she is tactful in walking the line between a customer's opinion of what they want and what the best choices are for the framing work.
There have been sad times, including the passing of Phyl's mother, Ginger Mashyna, in 2012.
Their business has also experienced lean years, but the time of the pandemic hasn't been one of them. U Frame It has been busy since it reopened in May after the statewide shutdown. Tired of staring at their walls, cooped-up Erie people are bringing in items to be framed or are redecorating their home offices, said Matt and Phyl, who also are busy scanning and printing art and photos for customers.
Their business hasn't just evolved on the inside. They've also changed the outside, restoring the exterior black tile the building had when it was Weibel's Pharmacy and soda shop. The restoration earned them an adaptive reuse award from Preservation Erie in 2016.
Trish and Marcos Digliodo have also been adept at adapting their business model.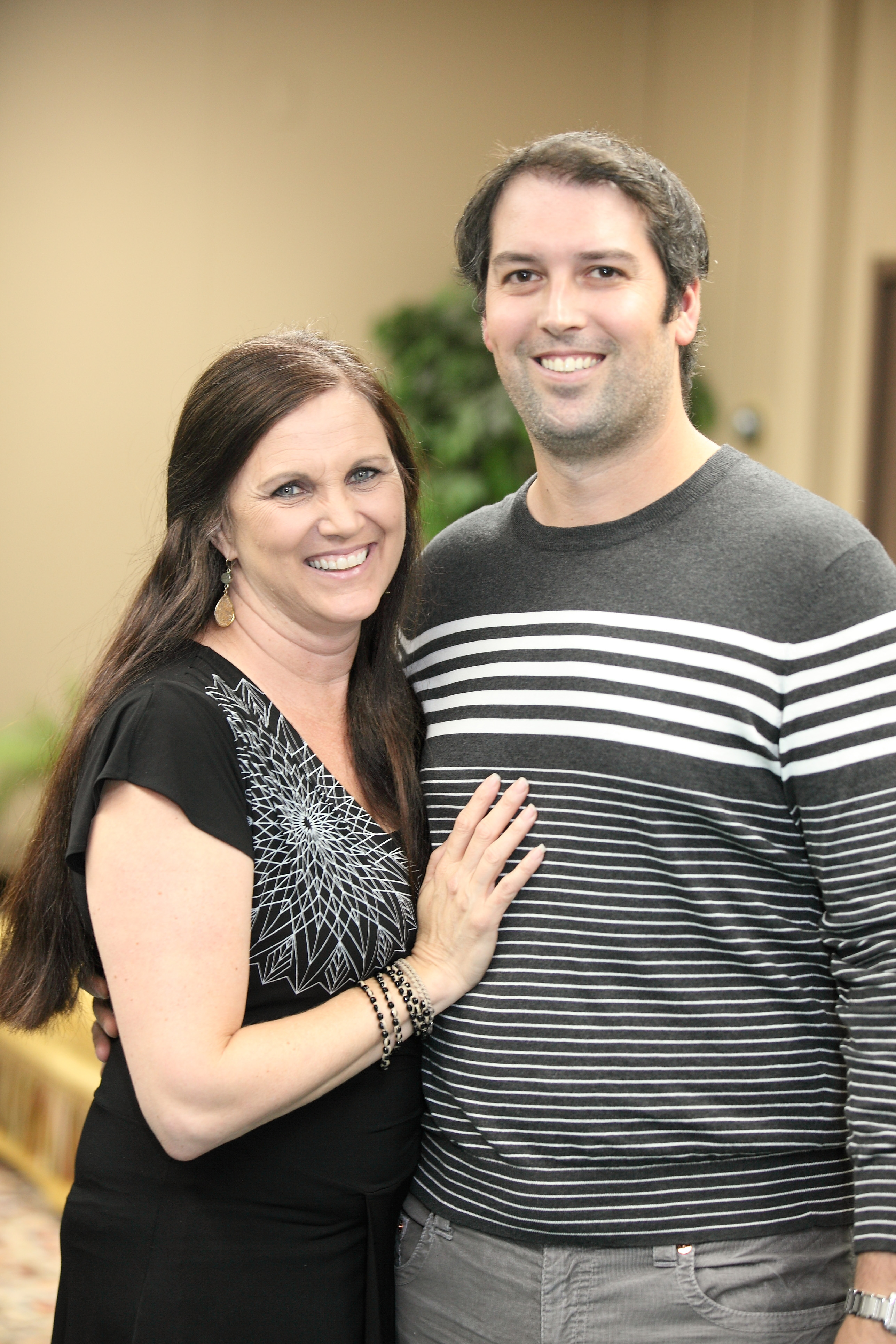 After finding success selling high-quality wines to customers around the world from Charleston, S.C., Trish and Marco Digliodo returned to Pennsylvania to run their one-on-one business mentorship program, Paramount Pursuits. Impressed with our area's affordable real estate, they bought a second home in Erie's West Bayfront neighborhood. 
The Digliodos were introduced to Erie's can-do spirit and commitment to collaboration when they attended the Pennsylvania Downtown Center's annual conference at the Erie County Convention Center in June 2019. At one session, just by chance, they sat next to Renee Lamis, Mayor Joe Schember's chief of staff. She told them that there was a gap in Erie's entrepreneurial ecosystem — help for aspiring business owners who faced barriers due to language, education or other factors.
During the mayor's campaign, "We met with a large number of minorities, people of color, immigrants, refugees and those who were struggling to earn a family-sustaining wage," Lamis said. "Many of them had an entrepreneurial spirit and an abundance of ideas, but lacked the know-how to start and run a business."
After Schember took office, his team met with various groups to tell them about the City of Erie's grant programs and various incubators for businesses and startups. "We were finding that the existing programs in Erie were missing a rung or two on the ladder to success. We needed another entity that could provide some additional information in terms of how to develop a business plan, create a budget, use Excel or pitch their ideas and raise the necessary funding to get their program, project or product off the ground," Lamis said.
Lamis said she "vividly remembers the energy and the excitement" that Trish and Marcos Digliodo exhibited as they explained how their mentoring program works.
In a phone interview, Trish Digliodo elaborated on why she and her husband thought that their economic development program would be a good fit for Erie.
In South Carolina, the Digliodos sold high-quality wines from family vineyards around the world to restaurants, country clubs and retailers. According to their website, paramountpursuits.com, they grew their business from zero to $600,000 in revenue between 2010 and 2014. Selling wine to long-time establishments and to new ones, they began to field questions from customers about how to grow their businesses. At first, they demurred; that wasn't their specialty. But then they realized they had learned lessons that would be valuable to share with others, such as "how to read a profit-and-loss statement," she said.
But living in a Charleston subdivision where everyone was a transplant, they longed to be back in Pennsylvania, close to family, in a place "where people want to help others and they look out for each other," she said.
They moved back to Ambridge, bought the former Catholic church property, and renovated the buildings for their business incubator and co-working space. Their first client, an addict in recovery, could only read and write at the eighth-grade level. That client needed more than just assistance in how to write a business plan. "He needed one-on-one mentorship," she said.
Since then, they have expanded their economic development program to Allegheny County, Philadelphia, Steubenville, Ohio, and now Erie. In some places, they also manage Main Street municipal revitalization programs, which is what brought them to Erie for the Pennsylvania Downtown Center conference in 2019. 
Erie already has a successful Main Street program, through the Erie Downtown Partnership, but the Digliodos welcomed the invitation to bring their one-on-one mentoring program for aspiring entrepreneurs to Erie after they witnessed the willingness of leaders and groups to collaborate here. 
Due to the pandemic, their cohort of Erie entrepreneurs meets by Zoom; members also receive individual coaching. Their next cohort will graduate in June.
"I really thank the City of Erie for making this a priority to break barriers for entrepreneurs," said Trish. Current cohort members, whose ages range from their 20s to late 50s, include a therapist who wants to bring mental health services to clients who lack transportation to get to appointments; a massage therapist; a food truck operator who promises unique offerings; and someone with an idea for Erie tourism, still under wraps.
"I believe that the key to the success of Paramount Pursuits is the way Marcos and Trish design their program to the needs of each client, meeting people where they are at, building a team around them, and providing the appropriate trainings, tools and resources they need to not only succeed but to find their passion, fulfill their dreams and become a vital part of rebuilding our community," said Lamis.
Phyl Mashyna and Matt Lebowitz have long been part of that rebuilding. Matt said he is glad that people who want to get items framed can shop local, rather than "schlepping" to the mall. Years after setting down roots in Erie again, Phyl is known for her dedication to Garden Tour Erie (learn more about this summer's pop-up tours, which start in May, at Garden Tour Erie on Facebook or at gardentourerie.com).
The Digliodos, meanwhile, were so impressed by Erie's affordable real estate that they bought a second home in the West Bayfront area where, like tried-and-true Erie residents, they delight in our "amazing sunsets," said Trish.
To learn more, contact Trish Digliodo at trish@paramountpursuits.com.
Liz Allen didn't have to go far from home to interview Phyl Mashyna and Matt Lebowitz; they are her neighbors. You can reach her at lizallenerie@gmail.com.