Hookah Hits at the Rook
November 21, 2018 at 11:45 AM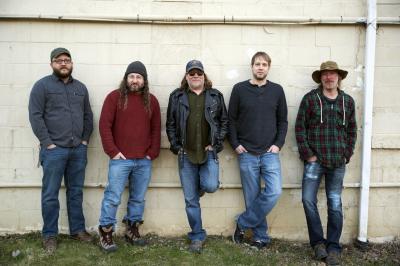 Saturday, Dec. 1
December will mark almost a year since ekoostik hookah's last (and first) time hitting the King's Rook Club.
But the Columbus, Ohio-based hookah — a well-loved group that's been a preeminent powerhouse in the festie scene and jam band community-at-large for nearly three decades running — are no strangers around here.
They've joined in and headlined multiple musical gatherings at numerous locales through the years, going all the way back to the Forward Hall days of the 1990s, and, in the more recent past, at the gone-but-not-forgotten Crooked i, as well as various summer music fests around the region — they're a mainstay at the Gathering at Chaffee's.
They'll be back at the Rook on Dec. 1, bringing another double-dose (that is, two sets) of hookah.
A couple of hits of that goodness should be just what the doctor ordered for us to start really ringing in the holiday season.
"We've always enjoyed our shows in Erie," founding member and vocalist/keyboardist/guitarist Dave Katz told us last year.
Well, fellas, we've always liked the hookah, too, and look forward to the journey it'll take us on this time around. — Ryan Smith
10 p.m. to 2 a.m. // 1921 Peach St. // $12 for members, $17 for non-current members // 21+ // facebook.com/kingsrookclub