House for Sale! Features Three Bedrooms, Two Bathrooms, and Free Tuition!
Detroit Mayor Mike Duggan follows through on a free education plan for local high school grads.
March 30, 2016 at 10:30 AM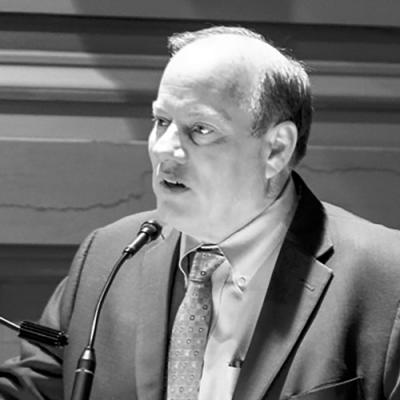 Just a day apart, Erie and Detroit broke some opposing news. One city unveiled an initiative to retain and increase its population base. The other reported a continued decline.
You might already be guessing which is which, but let's start in Detroit.
Few cities have felt the rise and crash of the economic wave like Detroit has. Crime. Blight. Despair. Rubble left in the wake of the economic swell that collapsed upon its shores only to recede, taking with it jobs, opportunity, and hope.
It's been difficult to ignore given the amount of attention paid to the rise and fall of the great American city. There's something inherently American now about the phoenix story on the Great Lakes. Which may explain why folks like Quicken Loans and Rock Venture Chairman and Founder Dan Gilbert, NYC hipster boutique billboard owner Philip Kafka, and Texas-based Bedrock Manufacturing owner Tom Kartsotis of Shinola are betting big on Detroit's rebound. Instead of running from the crisis, they're running toward it, each eager to rebuild in his own way.
Why? Simply put: Detroiters refuse to give up.
Detroit is America post-Great Recession. If Detroit and its people, both residents and transplants, can do it – so goes the thought – why the hell can't you? You may have it bad, folks argue, but it's not Detroit – the city the government bailed out – bad. Perhaps because when you have little left to lose, taking risks suddenly seems a lot less dicey than playing it safe or doing nothing at all.
For Detroit, risk-taking is paying off. Boldness has begotten boldness and there's palpable groundswell there. To wit, Detroit Mayor Mike Duggan announced March 22 that from that day forward, "every Detroit high school graduate will be guaranteed two years of tuition-free college education."
But just like any good executive will tell you that there's no such thing as a free lunch, there's no such thing as free anything, including education. Covering the cost of education means an increase of revenue must come from somewhere else. And if you're thinking taxes, you're one-third right.
Duggan's announcement falls in line with a pretty ambitious and exciting timeline, which started back in 2009 when then-Gov. Jennifer Ganholm designated 10 Promise Zones, communities providing pathways to all children by way of universal scholarships to attend college. In March 2009, Detroit City Council submitted documents to the state to establish Detroit as a Promise Zone. Two months later, it was approved.
Fast-forward to May 2013 – and for bean counters and tax-hikes-for-any-reason opponents, this is important – the Detroit Regional Chamber and the Michigan Education Excellence Foundation (MEEF) created the Detroit Scholarship Fund to award community college scholarships. This was critical. For tax increment revenue to be used toward a Promise Zone initiative, private funding, by law, must be used for the first two years (so more than 2,000 high school grads have already received some level of assistance).
On March 14, 2016, the DPZA Board of Directors submitted its Development Plan to the State Treasury. One week after that, the Treasury moved to approve the DPZA Development Plan three-part funding model, which must first exhaust all federal and state grant options. After that, it's on the backs of tax increment revenue and private fundraising.
Scoffing at the thought of people privately donating to fund college education to people they don't know? "This initiative is based on the Kalamazoo Promise, which started in 2005 and allows anonymous donors to pay for tuition at state universities for that city's public high school graduates," reports Jen Kinney for Next City. And it's working.
Essentially, Detroit moved as fast as it legally could to ensure all residents have the opportunity for free education at any one of its five community colleges. And the community is pretty excited about it – and not just because of, you know, free education.
"Think of it in terms of what it means for our economy," says Detroit Regional Chamber CEO Sandy Baruah. "Think of any house that has a for-sale sign in front of it in the city of Detroit, and think of a sign right next to it that says this house comes with two years of college guaranteed for your child. Do you think that will help repopulate the city of Detroit?"
In short, it's certainly not de-populating Detroit by driving residents out. And increasing and strengthening the property tax base ensures the continued offer of free education.
Compare this to the front-page news in Erie March 24: "Erie County's population sinks for a fourth straight year."
Although the City of Erie's population has been on the decline, it had been explained by the argument that city residents were merely sprawling out into the county. According to Gerry Weiss's Erie Times-News report, Erie County has lost a net domestic population between 2010 and 2015 of more than 7,000 people, which leaves the city argument inexcusable.
"How are we investing back in our community, and I don't mean in terms of money? What kind of quality of life are we putting into our community?" Erie County Executive Kathy Dahlkemper asked in Weiss's report. "We need to attract and retain good jobs. Our economic development ecosystem is very fractured, and hasn't been doing well for a long time."
Despite its collapse, Detroit is the opposite of fractured. Collaboration between its chamber, a foundation, and smart politics resulted in free education. And that's not even the end game. So go the projections: Free education precipitates population growth (a house that comes with free education seems like a better deal than granite countertops) and long-term economic development (someone with a college degree is more likely to seek or create a job as well as a house).
Such collaboration and foresight, at the very least, give hope that a fractured economic development system in Erie can be repaired. Such boldness – in Detroit, of all places, – tells us that if it's possible there, it's possible anywhere*.
*Yes, Erie doesn't have a community college – yet. The existence of a community college, however, is not mandatory for creative collaboration to reverse our current trends of decline.
Ben Speggen can be contacted at bSpeggen@ErieReader.com, and you can follow him on Twitter @BenSpeggen.