Idle Hands and the Wolf of Want
Prisons, poetry, and historical memory
October 13, 2020 at 11:17 AM
In 1932, influential French historian Lucien Febvre referred to a book written about the French Revolution as "history seen from below and not from the top." It was radical history, he argued, in that it was "a history of the masses and not of celebrities."
This history from below, sometimes referred to as people's history, is history that emphasizes the perspective of everyday people or those often sidelined to the margins within top-down or "Great Men" histories. Traditionally, such histories focused primarily on politicians and the powerful or the overly emphasized contributions of single historical figures.
"What of the history of the 'history-less?'" asked an association of Puerto Rican historians in the 1970s. "[What of] the anonymous people who, in their collective acts, their work, daily lives, and fellowship, have forged society through the centuries?"
These questions of whose voices are valued and collectively remembered are still relevant.
"It is possible, reading standard histories, to forget half the population of the country," wrote Howard Zinn in his influential 1980 history book, A People's History of the United States.
In 1912, one of these men on the margins published a book in Erie. Were it not for this obscure self-published collection, titled Idle Hours. No. 8771: Prison Poems, Pictures, and Stories, Edward L. Allen would be lost to time, left out of our collective historical memory.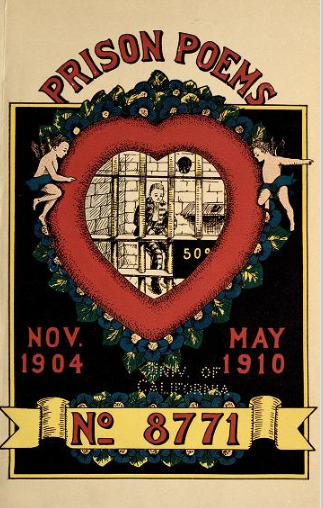 From November of 1904 to May of 1910, Allen had been in prison. He doesn't say where he was imprisoned. He doesn't discuss much about his early life or include other biographical information such as his age, although he does note an address of 208 E. 11th St. He only maintains that his own childhood struggles with poverty led to a life of stealing for sustenance and it eventually caught up with him.
According to his own account, Allen was "kicked out into the cold" at age 12 and spent the next few years wandering, working for food, and sleeping in barns. On one particularly cold evening, he wrote how he rescued a shivering puppy and entered a barn where the two fell asleep. In the morning, when the man who owned the barn discovered them, they were run off.
"That man professed to be a Christian," Allen recalled. "[I]f he is living now and should run across this little book, I wish to say — You were an old hypocrite and it's your kind that make conditions that make criminals. A man don't steal for the fun of it. Neither does he steal because he likes to steal. He steals by force of circumstances."
He wrote poetry while in prison. The poems were simple, unsophisticated by his own admission, and covered an array of desires: love, friendship, freedom. In one poem, Allen mused over a beautiful organist from the prison's Sunday services who had a "sweet young soul shining out from kind blue eyes." In the poem's introduction, he noted how these services were well-attended and that prisoners "who had been unruly, men the guards could not control, became as meek as lambs" in her presence:
Before you came all was dark
Within my lonely cell,
But now it is a heavenly place,
Whereas it was a Hell.
Other poems were written for fellow inmates. In return, he would "receive a sunny smile or a handwave ... [which] would impart a spirit that would lighten my burden." Some were written as songs with names such as "Under the Garden Shade," "My Rosa Belle," and "Good-Bye Old Prison Chum," the last of which was a ballad of two friends bonded by their shared cell who hoped to meet again in a future life.
Allen's poems and ruminations expressed his determination to remind people not only of his own humanity, but also the humanity of others who were or had been imprisoned.
"Naturally, your idea of a convict is something brutal — something to be dreaded and to be hounded like a wolf," he wrote. "I have met with the sweetest natures, the finest feelings and the greatest loyalty in a prison cell."
He believed that the "moral standard of the convict" was often higher than those who guarded them and described how prison management often approved of "terrible crimes against nature" and that men "were murdered and driven insane" within his prison's foundry.
"I can prove it," he repeated of many allegations throughout his book (although notably never actually providing such evidence). He then added, "I am not condemning all prison officials. Nor am I speaking well of all convicts."
The latter half of his book depicts his life after prison and the difficulties of carrying the identity of "ex-convict."
"Living in Erie is an ex-convict," narrated Allen in the third-person. "His record is known. He has a story to tell … He is determined to live honestly or starve."
Allen hoped to spread word of his organization called "The Humane Workers' Society." Its purpose was to "help erase the awful condition now existing [and] to better humanity in general." In particular, he wanted to assist children in need.
"I want to make amends for the past and I can do it better by bettering the condition you all know to exist in every city and town in America," he explained. "I do not look for any reward either in this world or the next one. I seek to make amends. My reward will be in doing good because it's good to do good."
He contended numerous times how, as an ex-convict, he was "hounded continually … [and] unable to make an honest living." He and his wife were living on a meager 25 cents a day and, according to his calculations, they had enough to last two more weeks before running out of money.
"This [is] written as a last resource to gain an honest livelihood, to keep the wolf of 'want' from the door," he pleaded.
The final pages include an otherwise unpublished story. He described it as an "extract from a most remarkable book to be published shortly in Erie" and one that "is worthy of serious study and careful consideration."
The words here border on soliloquy, sometimes indecipherable in meaning with vague references to unknown people, puzzling shifts in perspective from the first to second to third person, and philosophical musings on God and truth. There are descriptions of his hopes and dreams and his desires to bring about change, all with a tragic desperation in this tone.
Finally, he wondered if his hopes were merely the "product of a diseased brain," fueled by people from his past who continuously attempted to sabotage his attempts at improving his life. "[They cause] me to fail in every new enterprise I undertake, pointing me out to the police and my new associates."
No editor would accept this story of his, he said. Still, he had faith in the power of his story, his desire to inspire change, and his ability as a writer: "The article that had no value will become valuable. The editors that refused it will clamor for it. The newspapers will print and reprint it, and I, the hounded, the convict that you would not give a fair show, shall become your teacher."
His organization absolutely would bring about change in Erie, if only others would help share his story, Allen said.
"Would you approve of a man who has been in prison being at the head of The Humane Workers' Society?" he wrote in the final pages. "[W]e can better the conditions that make [men and women] fall, so that the coming generations will not fall. Your children and mine and their children."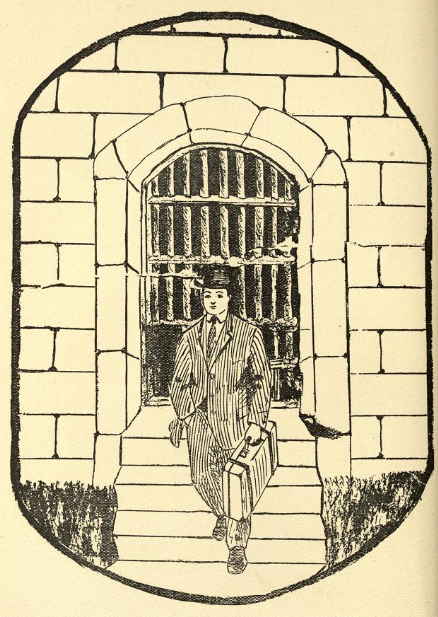 Outside of his own book, there are almost no mentions of his organization in other local publications. On the final page of the archival copy of Idle Hands is an old typewritten note in blue ink: "The Humane Workers' Society, mentioned herein has been discontinued." His second book, which he had so much hope, appears to have never been published.
As for Edward L. Allen, his fate remains unknown.
Today, those previously without a voice have new avenues for being heard. San Quentin State Prison has the San Quentin News, which employs around a dozen incarcerated men who write and edit the newspaper, which is distributed throughout California's prison system. There is the Ear Hustle podcast, which describes "daily realities of life inside prison shared by those living it, and stories from the outside, post-incarceration." Inmate Blogger publishes writings by people incarcerated around the United States.
Their words will help future generations of historians understand more about our current society than what is written in newspapers, magazines, and curated political documents. Their stories, unlike so many before them, will have a chance to be part of the historical memory of our time.
Jonathan Burdick runs the historical blog Rust & Dirt. He can be reached at jburdick@eriereader.com.