In Case You Missed It
Israeli Defense Minister looks to the future for a redrawing of Middle Eastern borders, while the FDA chases down fake Ebola cures being peddled on the internet. What will you be talking about around the watercooler this Friday? Let us help you impress your coworkers. 
October 24, 2014 at 10:00 AM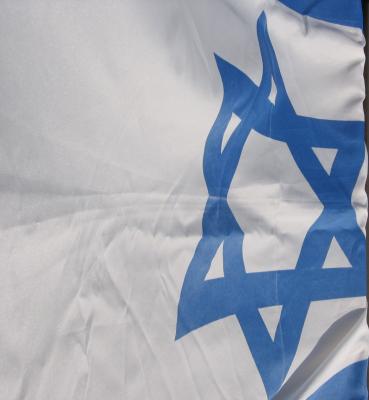 World 
EU leaders agree to cut emissions by at least 40 percent
As of Thursday, the president of the European Council, announced a final agreement to turn over a hefty cut to emissions by 2030. This reduction is set to be based upon emissions levels gauged in 1990. Given the U.N. summit on climate change earlier this fall, along with continued concern over environmental issues, many look to this agreement as a potential sign of progress, though ultimately only time will tell if effective measures will be taken.
Full article at www.npr.org
Israel's Defense Minister: Mideast borders 'absolutely' will change
Following the increased turmoil between Israelis and Palestinians this past summer, it is no surprise that Israel's defense minister is up in arms as of late. In a recent interview with NPR, Defense Minister Moshe Ya'alon commented on the state of the Middle East, and the historical reasons for what he sees as an inevitable redrawing of borders. Ya'alon primarily cites Western involvement in the creation of many Middle Eastern states, and hopes for a resolution to conflicts caused by this in future negotiations of borders and sovereignty.
Full article at www.npr,org
National
FDA cracks down on fake Ebola cures sold online
Outright panic can make people do some crazy things, and the recent concern over the potential of an Ebola outbreak stateside has proven this for many individuals. The hysteria has turned into a business venture for some, who have taken to the internet selling bogus cures and preventive measures to anyone who will pay. Currently, the FDA is working hard to curb these sales in an effort to prevent further physical or emotional harm to a paranoid populace.
Full article at www.npr.org
Regional
Schools closed as search for ambust suspect moves
The manhunt for shooter Eric Frein continues into late October, and as a result police are scrambling to keep up with the suspect's movements. Given a string of sightings in the past few days, it seems the suspect has moved from the forests of the Poconos to more densely populated areas. As a result, several schools in the Pocono Mountain School District were closed Tuesday as a precautionary measure.
Full article www.goerie.com
Local
New Erie VA chief scrutinized over outbreak
Erie County is set to install a new deputy director of Veterans Affairs within the next 60 days, but there seems to be some unrest surrounding the Department of Veterans Affairs choice. David Cord, the deputy director of VA Pittsburgh Healthcare System, is slated to step into the position, despite the fact that he advised against the public disclosure of a Legionnaire's outbreak in the VA's Pittsburgh hospital system. Cord has declined interview up to this point, which hasn't done much to help solidify the public's faith in him.

Full article www.npr.org