In Case You Missed It
President Obama addressed the nation last night in regards to his new plan for immigration policy, did you tune in? If you didn't we've got you covered. In other news, the CIA is trying to delete all their old emails, and in Iraq and Syria the refugee crisis seems to be getting out of hand. 
November 21, 2014 at 10:00 AM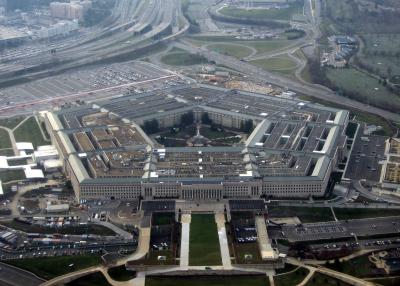 World
 Iraq, Syria In The Midst Of A Refugee 'Mega-Crisis'
The ongoing fighting in Iraq and Syria that has followed the rise of ISIS has produced a staggering number of refugees who are trying to flee the carnage. In an interview with NPR Thursday, the U.N.'s top official for refugees, Antonio Gueterres, stated that the crisis has reached such a level that the idea of providing the needed humanitarian aid seems unthinkably difficult. With conflict still raging throughout the Middle East, a solution to the issue may be far off.
Full article at www.npr.org
National
7 Questions About The President's Immigration Plan Answered
Last night, President Obama appeared on national television in order to fill Americans in on his plan for immigration reform. Despite this, many people remain skeptical or confused as to the specifics of the plan. In an effort to help such citizens along, NPR has put together a list of commonly voiced questions about the legislation, which should hopefully clarify the President's plan for those who either missed his address, or didn't quite follow along.
Full article at www.npr.org
The CIA Wants To Delete Old Email; Critics Say 'Not So Fast'
In a controversial move that is both a sort of housekeeping, and an alleged means of security preservation, the CIA is planning to delete the emails of all its employees save for its top 22 officials, within three years of their retirement. Before this plan can be enacted, the agency must receive a sign off from the National Archives. However, many critics have become wary of this move on the grounds that lower ranking employees still deal with highly sensitive information.
Full article at www.npr.org
Regional
Attorney General's Office: No Child Porn Found
The Attorney General's office has been added to the list of government agencies that have seen some sort of pornography scandal in recent months. A series of emails exchanged between employees were said to contain graphic, and possibly illegal, pornographic material. However, as of Wednesday the Attorney General's Office announced that no child pornography was found amongst the emails.
Full article at www.goerie.com
Local
Search For Evidence Ongoing In Edinboro Homicide
Monday evening saw the traumatic fatal shooting of a 22-year old man outside of a Water Street apartment complex on Monday night. The shooting, and subsequent search for the suspect, had Edinboro University campus in a state of emergency lockdown for much of the night. Although suspect Trey D. Gunter has been arrested and detained at this point, police continue to search for evidence to build their case against the young man.

Full article at www.goerie.com