In Case You Missed It
Somewhere in the U.S., gas only costs $1.99, but not all news is good news this Monday as instances of police brutality persist across the country, and another U.S. hostage is killed in Yemen. 
December 8, 2014 at 10:00 AM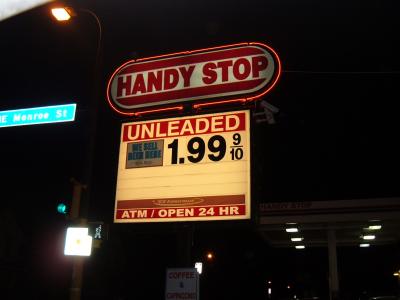 World
U.S. Reportedly Unaware Of Second Hostage Ahead Of Failed Rescue
This weekend saw the tragic failure of a U.S. hostage rescue mission in Yemen. 11 are dead including U.S. photojournalist, Luke Somers, a local al-Quaida leader, and as was recently reported, South African teacher, Pierre Korkie. Details are slowly being released about the operation, and as of now the U.S. officials claim that they were unaware of Korkie's presence before ordering the operation.
Full article at www.npr.org
6 Arrested For Looting Antiquities From Israel's 'Cave of the Skulls'
Six Palestinian men were arrested for stealing and destroying artifacts from the same region of the Judean Desert where the Dead Sea Scrolls were found. Israel's Antiquities Authority was able to reclaim a 2000 year old lice comb upon the individuals' arrest, and reports that the suspects were surprisingly well equipped in their archaeological endeavor. The suspects have been under investigation for nearly a year, and currently remain in custody.
Full article at www.npr.org
National
Protests Over Police Killings Turn Violent In Berkeley, Calif.
Protests have sprung up across the nation in the wake of the Michael Brown verdict, as well as the continued attention being focussed on cases of police brutality. Now, it seems that these protests themselves have turned into further examples of excessive shows of force as police used smoke, flares, and rubber bullets on protesters in Berkely, California. These sorts of displays continue to raise public concern over civilian/police relations, and there sadly doesn't seem to be an end in sight.
Full article at www.npr.org
Coming Soon To A Filling Station Near You: $1.99 Gasoline
Gas prices have been steadily falling over the past couple of months, and now it seems they'll reach a new low in some parts of the country. For the first time in the U.S. since July of 2010, gas prices dropped to $1.99 in Oklahoma City. While fuel costs across the country still vary, market analysts remain skeptical about the staying power of these price changes.
Full article at www.npr.org
Regional
Wolf Visits Obama, Biden At White House
As the midterm elections quickly become a distant memory, those elected to office are beginning to lay some groundwork. Among these, Governor-elect, Tom Wolf, met with President Obama and Vice President Biden this past Friday. Reportedly, Wolf's meeting with the two centered around discussions about economic improvements to be made in our region, as well as the country at large.
Full article at www.goerie.com