In Case You Missed It
It's humpday again, and the world is just as wild as ever. Thankfully, your search for watercooler conversation fodder ends here. 
December 10, 2014 at 10:00 AM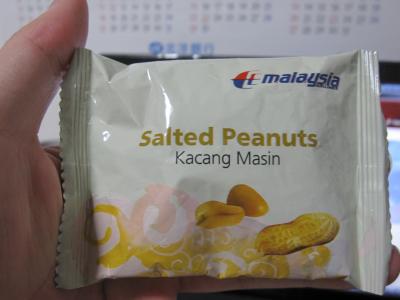 World
World Food Program Resumes Food Aid For Syrian Refugees
Countless numbers of Syrians have been displaced by the ongoing fighting in the Middle East, and many of them remain desperate for aid. Thankfully, the U.N.'s World Food Program announce yesterday that it was resume providing aid to Syrians and neighboring countries affected by the fighting. This announcement comes after the organization was able to raise $64 million in donations earlier this month in order to continue the program 
Full article at www.npr.org
Nut Rumpus Prompts Korean Airline Exec To Apologize and Resign
This past weekend Cho Hyun-ah, daughter of the Korean Air Chairman, caused a scene on a flight out of JFK International Airport that has caused significant media backlash. Hyun-ah became angered when she was served macadamia nuts in a bag instead of on a plate, and forced the flight to return to JFK in order to kick a senior steward off the flight. As a result of the debacle, Hyuan-ah has been forced to resign her post as vice president at the airline.
Full article at www.npr.org
National
Report Says CIA Misled Senate, White House On Interrogation Program
A recently released Senate intelligence committee report has revealed shocking details about the CIA's interrogation techniques, and has sparked much controversy in Washington. The report details a comprehensive rundown of the CIA's activity post 9-11, and concludes that the CIA misrepresented the interrogation techniques being employed, as well as made false claims about their efficacy. The report has become a major point of contention between the CIA and Senate lawmakers.
Full article at www.npr.org
Regional
Gov.-Elect Wolf Will Use Own Money For Security Team Needs
Gov.-elect, Tom Wolf, is continuing to keep busy prior to his official swearing in this January. In terms of his most recent policy making decisions, Wolf has announced plans to use his own funds to rent office space for the state police security tasked with safeguarding his private residence. This, alongside Wolf's previous announcements to refuse gifts in office, may not be indicative of his future political action, but may speak to his character as our new governor.
Full article at www.goerie.com
Pittsburgh Mayor Redirects Budget Funds For Body Cameras
In the wake of all the recently reported incidents of police brutality across the nation, it's no surprise that many legislators are taking preemptive steps to avoid such happenings in their respective regions. Among these, Pittsburgh Mayor Bill Peduto has announced plans to allocate $650,000 for the outfitting of the city's entire police force with body cameras. While these cameras are by no means an immediate fix to the issue of police brutality, the hope is that they will be a step towards preventing future incidents.
Full article at www.goerie.com