In Case You Missed It
Here's a roundup of top news stories you might have missed from yesterday. Consider it an early Christmas present. 
December 19, 2014 at 10:00 AM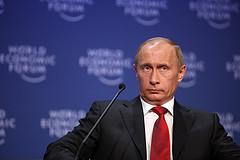 World 
Putin Remains Defiant On Crimea, Ukraine At Annual Press Conference
Russian president, Vladimir Putin, doesn't seem to be making any new friends in the international scene as he continues to deny issues with the ongoing crisis in the Ukraine. Just last month, Putin stepped on the toes of many world leaders as he left a U.N. summit in climate change in a huff, and it seems troubles with the Russian president continue. Most recently, Putin defended Russian action in Ukraine, and failed to present a strategy for fixing his own country's financial woes.
Full article at  www.npr.org
In Latin America, Not Everyone Is Thrilled With U.S.-Cuba Thaw
While many are celebrating President Obama's recent efforts to mend relations with Cuba, it seems there is still some unrest on the international. In particular, analysts speculate that Venezuela may feel the odd man out in regards to these developments, as the country has been a close ally to Cuba for years and has been a vehement critic of U.S. foreign policy. Only time will tell how developments in U.S.-Cuba relations will influence the political landscape of Latin America as a whole.
Full article www.npr.org
National
Administration Won't Rule Out Raul Castro Visit To White House
Many questions are being raised as to the particulars of the Obama administration's efforts to mend relations with Cuba, and among them is the possibility of President Raul Castro coming stateside for a visit. While this sort of proposition might seem a bit hasty to some, the White House announced today that it would be open to the idea of such a visit, and sees the inherent value of such a gesture to fostering stronger ties with Cuba.
Full article at www.npr.org
U.S. Announces Protections For Transgender Workers
This year has seen a number of developments on the front of civil rights issues, and as 2014 draws to a close it seems lawmakers aren't finished yet. As of Thursday the U.S. Justice Department has announced plans to provide expanded protections for transgender people in the workplace. This comes as part of a holistic effort to ensure the fair and equal treatment of types of demographics in the work environment.
Full article at www.npr.org
Local
Gamblers Bet $22.5 Million On Slots At Erie Casino
Presque Isle Downs Casino has seen a good deal of success in recent years as it has managed to attract both local and out of state gamblers, as well draw a variety of live entertainment. As the casino moves into the new fiscal year, reports show that $22.5 million was spent on slots alone at the casino within the past year. These profits, in addition to the take from table games, dining, and entertainment, add up to a profitable year for the casino, and are hopefully indicative of a bright future.  
Full article at www.goerie.com