In Case You Missed It
The Great Barrier Reef is in trouble and Australia is stepping up to save it. In the meantime, oil prices continue to drop, and Tom Wolf swings through Erie on the last leg of his campaign trail. It's humpday, and there's news to be read, people. 
October 29, 2014 at 10:00 AM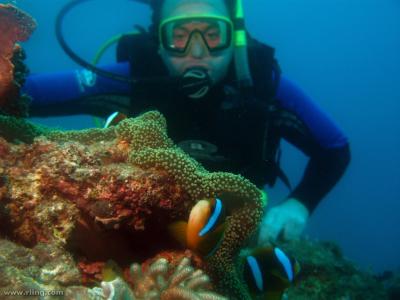 World 
Why does Saudi Arabia seem so comfortable with falling oil prices?
With oil prices down 25 percent since this past June, the question hangs as to who's taking a real loss in the markets. At the center of these price drops is the Saudi Arabian government, and political analysts have been quick to pitch theories on their economic tactics. Perhaps one of the most popular theories currently holds that Saudi Arabia is actively attempting to deprive Russia of oil, given Russia's current alignment with Asad. While speculation continues, it's hard not to enjoy the drop in gas prices on the homefront.
Full article at www.npr.org
As Great Barrier Reef ails, Australia scrambles to save it
As of 2012, Australian environmental researchers have reported that the Great Barrier Reef has lost more than half of its coral since 1985. Now, the environmental landmark continues to decay, and is on the verge of being declared "in danger" by the United Nations. Given these factors the Australian government has announced a 35 year plan to save and preserve the site. This comes as no surprise as the Great Barrier Reef generates nearly $5.6 billion a year in tourism for Australia.
Full article at www.npr.org
National 
Security beefed up at federal buildings across U.S.
In the wake of attacks in Canada, as well as ongoing threats from the Islamic State, the Department of Homeland Security has committed to increasing security at U.S. government buildings across the nation. The move has been deemed a precautionary measure, and the Department of Homeland Security has expressed that although no immediate threat has come to their attention, they would prefer to be on the safe side of things.
Full article at www.npr.org
Paper outraged after FBI used fake 'Seattle Times' site to install spyware
Not long after Twitter's legal battle with the U.S. government just months ago, it seems that the FBI has peaked some tempers at the The Seattle Times. Seven years ago, the Bureau employed a phony version of The Seattle Times' email update system in order to install spyware on a suspect's computer. As it so happens, employees of the paper are just now finding out, and they are not happy.
Full article at www.npr.org
Local 
Wolf campaigns in Erie one week before election
With elections only a week away, democratic candidate for governor, Tom Wolf, made a stop in Erie to promote his campaign. After combatting Corbett for months on the campaign trail, Wolf focussed his visit to Erie on discussing his plans to improve both job creation, and education across Pennsylvania.
Full article at www.goerie.com