Jazz & Blues Walk Features 20 Musicians in Seven Venues throughout Erie
JazzErie's annual Jazz & Blues Walk showcases local talent in the area at close venues for a reasonable cost, with funds going to JazzErie.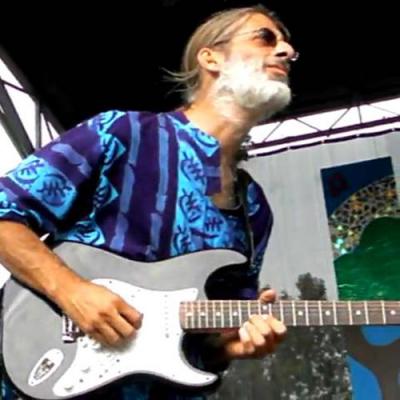 You might think of JazzErie's annual Jazz & Blues Walk as the city's largest, longest, most reasonably priced, and most entertaining "meet and greet."
This popular jazz jam begins at 6:30 p.m. Saturday, June 13 and ends (at least officially) at 1 a.m. Sunday and presents approximately 20 musicians in bands of various sizes, instrumentation, and styles playing in seven restaurants/bars scattered around downtown Erie.
So as you can see, it's a big deal. It usually draws a big crowd, too – weather permitting.
JazzErie folks will cross their fingers on that score because the walk is the nonprofit's main fundraiser, thus determining how many other jazz performances the organization can sponsor the remainder of the year.
Here's the schedule, beginning as mentioned at 6:30 p.m. at a free reception, with snacks and beer, at the Erie Art Museum, on E. Fifth St., between State and French. There, for what JazzErie is calling a $10 "donation," you'll get an ID bracelet.
If you hang at the EAM from 6 to 8 p.m., you'll hear the Mark DeWalt Quartet: DeWalt, keyboards; Patrik Crossley, bass; Steve McMurray, drums; saxophonist TBA.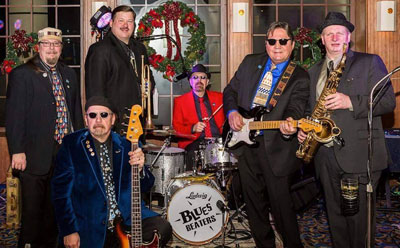 8 to11 p.m.: The Plymouth Tavern, 1109 State: The Duke Sherman Blues Band: Sherman, guitar, lead vocals; Otis James, harmonica; Sam Hyman, drum throne warmer; Mark Murphy, bass, backing vocals.
9 p.m. to midnight: Erie Ale House, 1033 State: Charles Ventrello, saxophones and flute; Katie Chriest, vocals, guitar; Sheldon Peterson, guitar, backup vocals; Dave Blaetz, bass.
9 p.m. to midnight: The Brewerie at Union Station, 123 W. 14th St.: Lydia Marks Quartet: Marks, with bassist Harry Jacobson wrote and produced the album "Lovelight Shining." Other band members not identified.
9 p.m. to midnight: Gigliotti's Restaurant, 1325 State: Monk's Brew, a young pop-jazz band from Mercyhurst University.
9 p.m. to midnight: Calamari's, 1317 State: The Blues Beaters: Jimmy Cuneo, Antoine Jack, Dean Gleason, Dr. Sax, Henry T, and others.
8:30 to 11 p.m.: PACA, 1505 State: Groovology with saxophonist Gerald Albright. In Albright, JazzErie has brought in a ringer in the nationally known saxophonist, one of the major players, especially on sax, in so-called "smooth" or contemporary jazz. — Bob Protzman