Jazz Festivals Within Driving Distance
Bob Protzman lines up some upcoming jazz festivals that may intrigue you.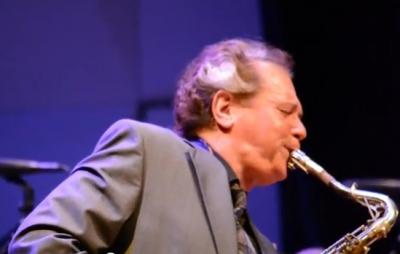 It's June – and to cop a line from a popular Rodgers and Hammerstein tune – jazz festivals are bustin' out all over.
Rockers may have staged the hugest, most "colorful," and historic music festival ever, but when jazz pianist and bandleader turned-promoter in 1954 George Wein staged a jazz festival in Newport, R.I., jazzers took over the music festival business in a big way.
Jazz festivals, which have practically become the lifeblood of the genre, are held throughout the summer and fall all over the U.S. and nearly every civilized country not at war in the world.
Considering that flying these days is not only expensive, but also often an ordeal, here are some terrific festivals — including at least two that are free — that are a reasonable driving distance from Erie (5 to 7 hours max sound okay?).
A cautionary note to jazz purists: Be prepared to find that in many cases the performers will not only include, but sometimes headline, pop, R&B, and other genres/styles outside even the broadest definition of jazz. Of course, this causes a lot of gnashing of teeth in the jazz community, but wiser heads realize that well-chosen non-jazzers attract large audiences and lots of money and help make jazz festivals financially feasible and thus help support jazz artists.
Besides, you might get to see an artist you've admired for years but never saw live. That happened with this writer several years ago at the Rochester jazz fest. Al Green. I was thrilled! 
Here's a partial schedule of dates, places, and a listing of most artists:
July 9-11: 36th Annual Tri-CJazzfest, Cleveland
July 9:
Dominick Farinacci Quintet; Clayton-Hamilton Jazz Orchestra with special guest Take 6
July 10
"Creole Joe" Band
July 11
Tri-C Big and Party on Planet Q; Ernie Krivda and the Fat Tuesday Big Band; Cyrille Aimee and Wycliffe Gordon and His International All Stars; Warren Wolf Quartet, plus tribute to Ray Brown, with Benny Green, John Clayton and Jeff Hamilton; Pete Escovedo Latin Jazz Orchestra, featuring Sheila E and Juan Escovedo; Etienne Charles Galypso Review; Joey DeFrancesco Quartet.                                                                                                                                                                                                                                        
July 17-18: 33d Annual Syracuse Jazz Fest
Billed as the Northeast's largest FREE Jazz Festival" Aretha Franklin; Lincoln Center Jazz Orchestra, with Wynton Marsalis; Buckwheat Zydeco; Lake Street Dive; the Syracuse Parks & Rec All Star Band; the Upstate Burners; Noteified; (Special Encoe Presentation) AppleJazz~,
July 31-Aug. 2: Newport Jazz Festival
July 31:
Snarky Puppy; Christian McBride Trto; John Hollenbeck Large Esemble; Ambrose Akinmusire Quartet; Steve Lehman Octet; Gerald Clayton Quintet; Bria Skonberg Quintet; Herlin Riley Quintet; Lucky Peterson – Singin' the Blues; Matana Roberts' Coin Coin; Jonathan Blake Quartet; Peter Evans Quintet; The Berklee Concert Jazz Orchestra.
Aug 1:
Cassandra WilsonCelebrates Billie Holiday; Jon Batiste and Stay Human; Helen Sung Quartet; Chritian Sands Quartet; Maria Schneider Orchestra; Irvin Mayfield and the New Orleans Jazz Orchestra; Ashley Kahn Hosts Miles Davis Talk; Cecile McLorin Salvant with the Aaron Diehl Trio; Jose James; Pat Martino Organ TrioConrad Herwig's Latin Side of Horace Silver, featuring guest Michel (fc) Camilo; Robby Ameen/Richie Florez (fc); Jack DeJohnette's Made in Chicago; Hiromi: The Tri Project; Kenny Garrett Quintet; Wycliffe Gorddon & Friends; Tom Harrell QuintetIntroducing Joey Alexander.  
Aug. 1 and 2: 23d Annual Erie Art Museum Blues & Jazz Festival, Frontier Park
Rev. John Wilkins, Dr. Eddie Henderson's Trumpet Summit with Leon Jordan and Russell Gunn; No BS! Brass Band.
Aug. 14-16: Scranton Jazz Festival: 11th Anniversary Celebration: Main stage, Historic Radisson Hotel, 700 Lackawanna Ave.
Major artists are: 14: Roy Williams and the Human Hands (CD Release); 15: Spyro Gyra (40th Anniversary Tour): 16: The DIVA Jazz Trio (drummer Sherrie Maricle, pianist Noriko Veda, bassist Tomoko Oh).
Aug 27-30: Central PA Jazz Festival
Sept, 4-7: 36th Annual Detroit Jazz Festival (FREE) detroitjazzfest.com
Non-profit Organization, billed as the world's largest free jazz festival; probably the most musically varied and adventurous; 50 locations, 1,500 musician), est. 500,000 attendance: Pat Metheny, artist-in-residence; Metheny with Ron Carter, Metheny with Gary Burton Quartet, Metheny with Scott Colley, Antonio Sanchezand Danny Gottlieb with the Detroit Jazz Festival Big Band and String Orchestra conducting the North American premiere of Metheny's  multi-movement, multi-media tribute to Eberhard Weber; Monty Alexander:Harlem Kingston Express; Brian Blade & the Fellowship Band; Richard Bona:Mandekan Cubano; Joanne Brackeen Quartet; Will Calhoun Quartet/Greg Osby; Ron Carter Trio; Anat Cohen
Celebrando Brasil: From Rio to Minas' Eddie Daniels' jazz version of Vivaldi's Four Seasons for Detroit with the Detroit Jazz Festival String Orchestra and original narration from Douglas Preston; Dave Douglas Quintet; Paquito D'Rivera Quintet; Kenny Garrett Quintet; Charlie Haden's Liberation Orchestra, conductor CarlaBley, bassist Steve Swallow; Jon Iraabagon Quartet; Jungle Funk Trio; Oliver Lake Organ Quartet; Carmen Lundt; Mack Ave. Superband; Rudresh Mahanthappa "Bird Calls," Rene Marie Experiment in Truth; Ken Peplowski Quartet; Danilo Perez''world premiere of his commissioned Detroit World Suite; Ester Roda; Arturo Sandoval; Maria Schneider Orchestra; the John Scofield & Joe Lovano Quartet; Tuba Skinny; Christian Scott Sextet; Benny's Threads—jnspired by the artistry of Benny Goodman and featuring new clarinetists Ana Cohen, Edddie Daniels, Paquito D'rivera; Steve Turre and James Carter: Rahsaan Roland Kirk birthday celebration; Janes "Blood" Ulmer & the Black Music Experience featuring Queen Esther; Manuel Valera & Groove Square.
Sept. 27: Riverboat Cruise, Pride of the Susquehanna, City Island
Dave Stahl Quintet, featuring Tom Strohman--$10
Sept. 28:  Jazz Party, River City Blues Club, Harrisburg 
Artists to be announced. $20
Sept. 29:  Legends of Jazz
Freddy Cole Quartet; Eddie Henderson Quintet
Gretna Playhouse, Mt. Gretna, PA $30/$24/$30
Sept. 30:  Jazz Picnic, IndianEcho Caverns, Hummelstown, Pa.
CPFI Youth Band, Andy Roberts,Hammond BrothersLower Paxton Variety Band, Marko Marcinko Latin Jazz Quintet, No Last Call.  $20
Updated information will be posted soon. www.friendsofjazz.org