Jekyll & Hyde's Showing its Musical Side
Jekyll & Hyde's has been dipping their toes into the music scene.
January 20, 2016 at 11:15 AM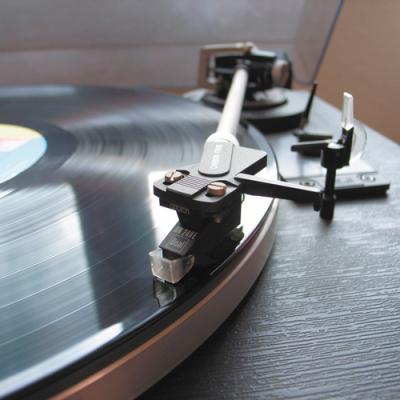 Friday, Jan. 22 and beyond
If you're a fan of creatively delicious food and decadent draft beers, chances are you've already been to Jekyll & Hyde's. Lately, they've been dipping their toes into the music scene, too. Since the bar opened five years ago, musicians have naturally gravitated there. Bartender and Events Organizer Rochelle Carlotti elaborated that "artists and other adventurous clientele have always kind of felt at home here, since we offer a food and drink menu that's a little off the beaten path. It felt like a natural next step to have those same people perform and bring even more new experiences to Jekyll & Hyde's." Things got off to a start this fall, with acts like Tyler Smilo and Junk Shop Failure playing. The atmosphere is intimate, but Carlotti explained that "we're small, but that hasn't stopped us from having a good time." Bands play on the "Hyde" side of the bar (that's the one with darker walls and lower lighting). On Friday, Jan. 29, Tyler Smilo returns. The Bootlegger's Bible Club will play the next week on Feb. 5, with John Nolan on Feb. 12. Artists play longer sets, starting at 10 p.m. and ending at 1 a.m.
In addition to performances, the bar has a few other ideas in the works. Recalling the days of the Crooked I, they hosted a "Vinyl Night" with Steve Maynard to a packed house. Friday, Jan. 22 will see another, this time paying tribute to David Bowie (Bowie attire earns guests a free drink). Be on the lookout for other theme nights and fun surprises in store. – Nick Warren
Jekyll & Hyde's Gastropub, 8 E. 10th St. // 456.0072 or jekyllandhydeserie.com