Just a Fèis: Erie Irish Festival
Celebrating Gaelic culture halfway to St. Patrick's Day
September 11, 2019 at 9:45 AM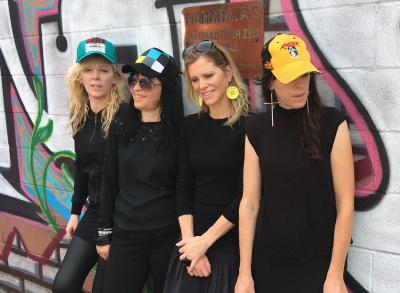 FRIDAY, SEPT. 13 - 15
Ole' St. Pat's is havin' a festival
Music an' dancin,' a whole schedule's full!
C'mon down to the east side
Hope you're ready to feast right
Beer's from plants; drink your veg'tables.
If you can't process announcements in limerick form (some leprechaun you are), here it is straight up like a fierce Irish whiskey: the Erie Irish Festival is returning to St. Patrick's Church, just in time for halfway to St. Paddy's Day.
The event is held in the spirit of a fèis (pronounced either "faysh" or "fesh"), an ancient Gaelic tradition originating over 1,500 years ago. "We think of it as a tribute to Irish America," festival coordinator Gary Johnson clarifies.  "St. Patrick's was the center of Irish Erie. We are back in the old neighborhood — you'll run into people who grew up here, went to school here."
Although some elements of fèiseanna — such as chariot races and feats of strength — (unfortunately) have not endured into the 21st century, others are as strong as ever. Music, dancing, and community remain at the core of the experience, and there's more than enough to get delira and excira (delighted and excited) about over the course of the weekend.
Gráinne Diver, guitarist of the Screaming Orphans, confirms there will be plenty of good craic to be had. Of course as a native Irishwoman, she may be biased. "When you're Irish, people universally seem to like you …  We're a charming race."
The Screaming Orphans, an all-sister quartet from County Donegal, are a well-known commodity among fans of Celtic rock music, especially following the release of the highly lauded Taproom in 2017 (No. 1 on the iTunes World Music chart, Top 10 on the Billboard World Music chart, and winner of Folk 'n' Rock's Folk-Pop Album of the Year). This year's Life in a Carnival, which takes a decidedly more poppy direction than its more traditional predecessor, has been perhaps even more widely embraced (in addition to peaking at No. 3 overall on the iTunes music charts in Ireland, it's spent time on iTunes' Top 25 Pop Albums in the U.S.) But for those unfamiliar, Diver will take pleasure in the introduction when the band takes the stage Friday evening at 7 p.m.
"Even when people don't know us, they're intrigued by us," she explains. "Especially that we are four sisters and that we have the name we have. It's hard sounding." The name "Screaming Orphans" might bring to mind the hellish caterwaul of a death metal collective rather than feel-good Irish pop with pristine vocal harmonies (the sisters have backed the likes of Sinead O'Connor and Peter Gabriel), but the gals loved it after a friend proposed it. Their parents had guided their early career, when they played largely traditional songs in hotels for tourists, but since then they've spent considerably more time away from home traveling the world (and occasionally speaking over one another in youthfully high-pitched squeals of giddiness). When it comes down to it, Diver says the Orphans "are all about entertaining. You could put us in an old folks' home or a kindergarten — we can play something that appeals to anyone."
That sentiment is a microcosm of what Johnson is aiming for this year as a whole. The Orphans join a diverse set of headliners that includes the tribute group ONE: The U2 Experience (Saturday at 7 p.m.) and the critically-acclaimed John Byrne Band (playing Friday at 8:45 p.m. and Sunday at noon), practitioners of beautifully rich Irish and Americana-tinged folk. In between, the music will run the gamut from an Irish wake-style performance (at noon Saturday) to an Irish polka party (immediately following) to Irish pub songs courtesy of Bangerzz (2 p.m. Sunday). Beyond just "Irish music," Johnson sought music "people in Ireland listen to."
The food may be less indicative of Ireland, but Johnson is certain the hungry crowds will take that with a coarse grain of corning salt (neither corned beef nor Reubens originated on the Emerald Isle, but are delicious just the same). Some more traditional fare such as shepherd's pie, Irish stew, and soda bread will be available. But barring that, pour on the Guinness Beer Cheese — and the actual Guinness (and Smithwick's, Harp, and the Erie Brewing Company festival-exclusive Irish Red).
Byrne, a native Dubliner now based in Philadelphia, is personally eager for another helping of Erie. "We played this festival a couple of years ago and … we had a great time, met the nicest people, had a picnic by the lake, stopped in a couple of local establishments — it just felt very welcoming. Plus, the area is just beautiful! We're really looking forward to returning, it's going to be brilliant."
The lasses and lads of Long's Irish Step Dancers and Rince Na Tiarna, who will perform throughout the weekend, cheerily clomp their ghillies and reel shoes in agreement. Sláinte! — Matt Swanseger
Friday 5 to 10 p.m., Saturday 11 a.m. to 10 p.m., and Sunday 11 a.m. to 4 p.m. // 130 E. 4th St. // For the full entertainment lineup and menu, visit erieirishfestival.com/new