Just a Thought: November 25, 2015
The Paris Climate Conference, or COP21, has been about violence all along.
November 25, 2015 at 11:15 AM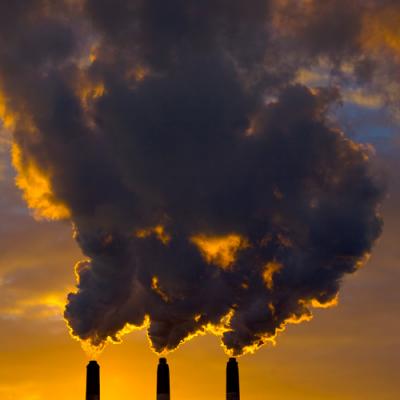 I'm going to admit something here that might at first seem pretty insensitive. When news of the Paris attacks broke, part of me thought: So much for a meaningful climate summit.
It's not that I don't feel deep sorrow for the loss of innocent lives in Paris, or the ensuing fear and suspicion that has ramped up globally.
Instead, I'm troubled by the tendency to push climate issues to the back burner, as though they're something we'll get to as soon as we solve everything else. Never mind that what happened in Paris is happening elsewhere, all of the time, and is often traceable back to the poverty and marginalization that breed extremism – which climate change will only continue to exacerbate.
Where is the outrage when non-Western peoples suffer violence? And when will those of us not yet directly affected by environmental degradation – caused by wealthy nations and corporations – understand that for many, terror is constant?
Of course, I'm not the only one feeling this way.
In The Guardian on Nov. 20, Naomi Klein discusses French President François Hollande's banning of protests at COP21.
"The Hollande government has made a series of decisions that reflect a very particular set of values and priorities about who and what will get the full security protection of the state," Klein writes. "Yes to world leaders, football matches, and Christmas markets; no to climate marches and protests pointing out that the negotiations, with the current level of emission targets, endanger the lives and livelihoods of millions if not billions of people."
Klein references Rebecca Solnit's piece, "Call climate change what it is: violence," from an April of 2014 edition of The Guardian.
"People revolt when their lives are unbearable," explains Solnit. "In every arena, we need to look at industrial-scale and systemic violence, not just the hands-on violence of the less powerful."
Obviously, violent acts like the recent ones in Paris get our attention. They should. But Solnit argues that "Climate change is global-scale violence, against places and species as well as against human beings." 
So why are we so quick to dismiss it?
"That's a tired phrase, the destruction of the Earth," Solnit recognizes, "but translate it into the face of a starving child and a barren field – and then multiply that a few million times."
Meanwhile, she cites a 2014 U.S. Dept. of Agriculture statistic that almost 16 million U.S. children now live with hunger. Locally, the Second Harvest Food Bank of Northwest Pa. reports that 29 percent of the individuals they serve are children. 
That's not for lack of food being produced. There's plenty. But only for some.
"We are a country whose distribution system is itself a kind of violence," states Solnit.
It's easy to feel outrage toward a target as clear as ISIS. The challenge is to recognize that collective outrage born of human empathy is likewise warranted against corporations and governments who knowingly ruin the lives of millions for the sake of profits. Who make water undrinkable. Fields infertile. Air carcinogenic. Who also kill people, albeit more slowly.
Right here in Pennsylvania. Right here in Erie.
Can we expand the solidarity we feel with Paris victims to include all of those suffering terrorized lives? Can we acknowledge that countless innocent people – even in Erie – are also living their lives in fear of violence and hunger?
As we practice support and compassion, let us not forget that deliberate ignorance by powerful governments and corporations – who perpetuate practices which harm marginalized peoples – is another form of terrorism worthy of our attention and action.
Katie Chriest can be contacted at katie@ErieReader.com