Knox Law: A Practice Built On Capability, Character, and Community
Knox McLaughlin Gornall & Sennett, P.C. is a law firm with firm roots
November 18, 2022 at 10:40 AM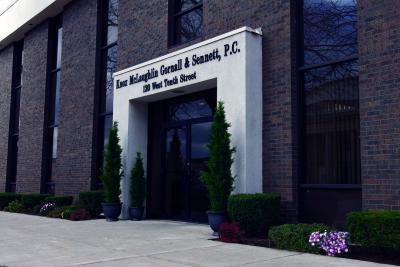 Knox Law has long upheld a reputation for good judgment. This legacy is to some degree literal — after all, four federal judges have emerged from the law offices of Knox McLaughlin Gornall & Sennett, P.C. over the course of its nearly 65-year history. That includes two founding partners (William W. Knox and Gerald J. Weber), a founding partner's son (Sean J. McLaughlin), and another tenured litigator in 2018. We would be remiss not to mention former Firm President William C. Sennett, who served as the Attorney General of Pennsylvania from 1967-1970.
But also historically ruling in Knox Law's favor are its dedication toward integrity, excellence, client-focused service, responsiveness, innovation, professionalism, and community. By adhering to these core values, the firm has grown to approximately 40 attorneys, 25 paralegals, and a robust support staff working diligently to achieve their clients' objectives. Together they provide practical legal solutions to businesses, families, public entities, and nonprofit organizations throughout all of Western Pennsylvania and the tri-state area.
With offices in Downtown Erie, North East, Pittsburgh, and Jamestown, N.Y., Knox Law continues to be a discerning judge of:
1. Capability
Knox Law leverages the firm's wide-ranging collective experience to provide individualized focus, matching client concern with attorney concentration.
Tom Tupitza, firm president, says Knox Law distinguishes itself in its ability to provide "sophisticated, quality services at reasonable fees with a personalized approach that a larger firm in a larger market may not be able to deliver as effectively. We're used to working with our clients one-on-one, we're used to helping them with the whole range of their needs, and trying to get a holistic picture of their industry."
That team comprises experienced lawyers in matters such as bankruptcy and creditors' rights, business and tax law, elder law, environmental law, estate planning and administration, governmental practice, health law, intellectual property and technology, labor and employment, litigation, public finance and bonds, real estate, and workers' compensation. Together, they have significant knowledge of a number of industries, and bar memberships in several states (including Florida, where Northeasterners are known to flock for the winter).
"The client knows there are different fields of law, but may not know which are relevant to their immediate need," Tupitza says of the intake process. "Any of our lawyers will connect them with colleagues here who can help them — it's a team approach." Knox's knowledge spans industries both established (e.g. healthcare, finance) and evolving (e.g. cannabis), with an ongoing commitment toward employee education.
In the interest of being of the utmost utility to clients, the firm has also developed three of what Tupitza calls "auxiliary services" — the Knox Law Institute (educational programming), Knox Law Public Strategies (consulting and advising to the public and private sectors), and Knox Law ADR Services (alternative dispute resolution — i.e. mediation).
"These three areas we think are very important to our legal practice, but they go beyond the traditional services," states Tupitza.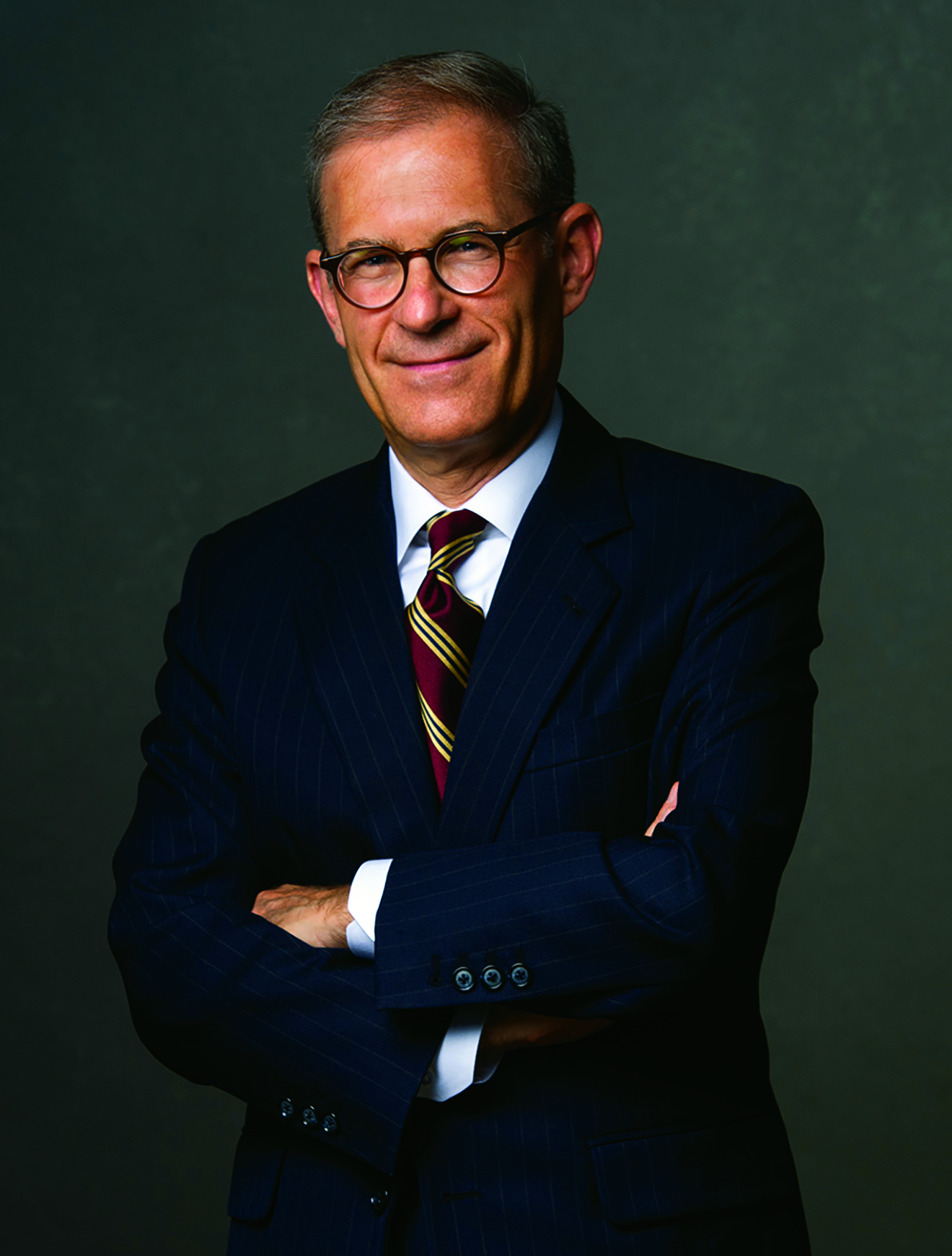 Firm president Tom Tupitza feels Knox Law excels in all areas of law practice: their all-encompassing knowledge and capability, their uncompromising character, and their love of the Erie community.
2. Character
There's not one single reason Knox Law was ranked among the U.S. News – Best Lawyers "Best Law Firms" in 2022 — there are more than 90. More than 90 employees who all have a role to play in delivering a premium client experience, which is why the firm places a strong emphasis on investing in its own.
"If you come to work here, we're hoping that you'll spend your entire career here. It's not the kind of rat race where some people are going to be weeded out just for the sake of being weeded out. We like to hire good people, mentor them, build a good team, and be a great place to work," expresses Tupitza.
Marketing Director Sarah Holland has seen these efforts come to bear in her near decade with the firm, saying it has "walked the walk" in creating a positive and supportive work environment. Happy hours, trivia nights, and additional off days for birthdays, work anniversaries, and volunteering are just a few ways the firm has generated goodwill amongst its staff in recent years, which they in turn pass along to clients.
Beyond hiring just good people, Tupitza says Knox has striven to hire a variety of of good people through its diversity, equity, and inclusion initiatives. "The more life perspectives you have on your team, the better you're going to be able to attract and serve clients." In recruiting new talent, there is an understanding that both local and outside perspectives can strengthen and add value to not only the firm, but the broader communities in which Knox Law operates.
"It's all a part of selling Erie," he articulates.
3. Community
Where Erie is concerned, Knox Law is already sold, maintaining a regular presence through sponsorships, nonprofit engagements, and volunteer efforts.
"People don't always realize what a great place this is to live. It's also a very good place to work as a lawyer — you'll be able to have a sophisticated career here," Tupitza asserts. "You can be hands-on with a lot of things. You won't be pigeonholed and sitting in a back room for the rest of your life." To prove that point, Knox Law invites law students to explore whether a career in law intrigues them, through its summer associates program and other opportunities.
The hope is that they too will build a compelling case for Erie, and the greater region at large, to keep locally-owned businesses and their families right here, where they can continue to be assets to us all.
Judging by the results so far, the future is bright.