Ladyfest Erie Returns for Second Year
Musicians, speakers, and vendors unite for day of activism
December 23, 2014 at 10:00 AM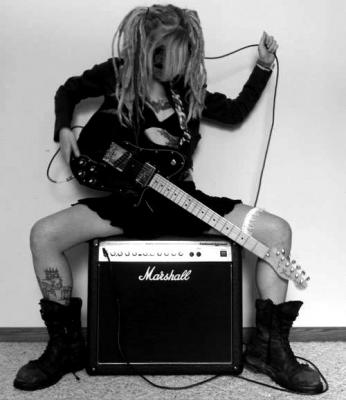 In a society often all-too-eager to tear women down or pit them against each other, it's paramount for ladies everywhere to lift each other up. It's important to celebrate our work, our creativity, our survival. It's important to celebrate ourselves.
Enter Ladyfest.
Last spring, the international music and culture event made its Erie debut. Ladyfest got its start in 2000 as a not-for-profit event focusing on music, the arts, and general women's rights activism. Now, organized by Rebel Girl HQ, Ladyfest Erie is entirely community-based – and aims to benefit the community, too. Though this time there's a cover fee – $5 at the door – all proceeds will benefit the Crime Victim Center of Erie County. In short, the focus of the one-day event is to shine a light on women in the Erie community: Women who are working to make the area a better and more equal place for everyone.
The day includes music from Amanda Lynn Barton and Sara Rafaloski, planet claire, RIDE OR DIE, Roulette Waves, Life(Liss) & The Graveyard Orchestra, Jessica King, The Off-Color Fragments of Britches, and Dysmorphia; speakers Karley Miller and Danie Watson; and vendors from across the region.
So if you're in the need for an empowering day of strong women from all walks of life – let's face it, after a holiday spent with grandparents and drunk uncles, you probably will be – get down to the PACA for a celebration of all things lady.
3 p.m. to 10 p.m. Saturday, December 27// 1505 State Street // PACA1505.com