Lake Effect Hardcore and Regional Bands Crash Basement Transmissions
Gimp Guy Underground Promotions is bringing another Hardcore Takeover to Erie.
August 30, 2016 at 11:00 AM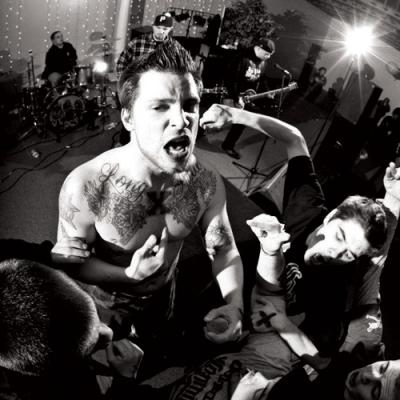 Saturday, Sept. 3
Gimp Guy Underground Promotions is bringing another Hardcore Takeover to Erie.
Insidious, from New Hampshire, has crafted a style as menacing as their name suggests, creating dooming, sludgy chord progressions mixed with aggressive metallic riffs and breakdowns that are sure to get you in the mosh pit.
Holding it down for Lake Effect hardcore are xRepresentx and Livid Life. xRepresentx, the Straight Edge kings of the Erie scene, deliver sobering messages in their lyrics, as well as songs that cut the bull and are straightforward, classic Erie hardcore. Livid Life is the newest band to carry the Lake Effect torch, whose song "Lake Effect Style" is a testament to the band's effort to keep hardcore alive in Erie.
From New Jersey comes Dissent, a band that isn't afraid to combine the opposing styles of beatdown hardcore and melodic hardcore, as present in their song "Eternal Price."
Baltimore's Iron Price is hot off the hype of playing the second day of This Is Hardcore, a huge annual four-day festival in Philadelphia featuring the biggest names and best up-and-coming bands in the hardcore scene. Missing them would not be recommended to any fan of the genre.
This show, more than any in recent memory, could be a starting point for a new generation of hardcore music in Erie.
It seems with every hardcore show that comes along, I make a point to mention that the Erie scene isn't what it once was. Nate Heinrich of Livid Life shared his thoughts on the topic, saying "Erie hardcore used to be something everyone here knew about, but the Dead City (a moniker for Erie within the scene) is more of a hardcore graveyard now than ever before."
This show, more than any in recent memory, could be a starting point for a new generation of hardcore music in Erie, if only you should come out to support it. If these bands don't get you wanting to spin-kick your way into the scene, nothing will. – Tommy Shannon
5 p.m. // Basement Transmissions, 145 W. 11th St. // $5 // All Ages  // facebook.com/events/134280823679336/