Lavery Brewing Opens to the Public this Saturday!
Local brewer begins selling growlers this weekend.
January 11, 2012 at 2:22 PM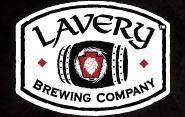 You may remember a story I wrote last spring about how Jason Lavery's ambition as a brewer germinated from a single seed that was planted in his mind a few years back. While I enjoyed  interviewing Jason, learning about the art of brewing beer, touring his then-empty facility, and sampling his beers, I will really enjoy seeing Jason's ambition finally come to fruition this weekend.
Although you've probably tried his locally-produced beers before - at one of the many Erie bars and restaurants that feature his products - this is your chance to meet Jason and his team, see where your beer comes from, and walk away with a big ol' jug of fresh, locally-crafted beer.
Erie's own Lavery Brewing will begin opening to the public this Saturday, January 14, at Noon. Bring your own growler and get it filled for just $10, and take a tour of the Lavery Brewery for free!
Lavery Brewing is located at 128 West 12th Street, # 101 (Behind Hungry Howie's Pizza). For more information, check out www.LaveryBrewing.com or follow them on Facebook. See you there!