LGBT Voices
Another new column, by Rich McCarty, dedicated to understanding and embracing the difficulties that unite us all.
March 20, 2013 at 3:44 PM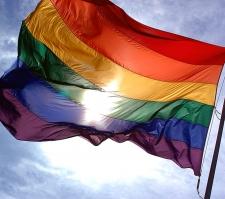 Erie is home to many histories, diverse people groups, destination points, and unique organizations. Of the many people that make our north-coast city a place of diversity and interest is the lesbian, gay, bisexual, transgender (LGBT) community. In many recognizable ways, we who belong to the LGBT community are just like our straight/heterosexual neighbors. Life's joys and hopes are ours, inasmuch as life's common frustrations and difficulties are shared as well. Whether that means the simple fun of enjoying local Erie events, like Eight Great Tuesdays, cheering on the Erie SeaWolves, or enjoying our favorite pub or restaurant, we LGBT people are living and loving life in ways that resonate with a majority of people here in Erie.
So too, we LGBT people face life's common inconveniences: like digging our cars out from Erie's infamous snow storms, or crunching numbers to pay monthly bills. To that end, while some may think of gay or lesbian people as fearsomely (or fabulously) "queer," much of LGBT life is rather ordinary, because at the end of the day we share a common status as human beings.
At the same time, LGBT folk are not simply "the same as everyone else." There are differences. But those differences are a contribution to human diversity.
One part of that has to do with recognizing our given sexual orientations or gender identities. For LGBT people, self-identity and self-respect are uniquely forged. In particular, our sense of self is distinctively shaped by having an innate affectional and sexual attraction to members of the same sex—or because one's gender identity does not conform to one's physical sex.
These basic differences help us to see the world in ways that straight folk might not. We have traditions, celebrations, and self-concepts that reflect our history of not always being accepted, but which honor the ways that we have learned to live without fear and to love one another.
Without question, in a world that largely anticipates people to be heterosexual, or gender conforming, we LGBT people must cultivate a well-tested form of confidence and love. Sometimes we refer to this as "gay pride." This pride – this deeper love – allows us to name our innate differences and to do so even though we know that sometimes people will associate our "coming out" as an admission of sickness, perversion, or an immoral "choice."
Having to anticipate that people may not accept us because we are LGBT can be daunting. But we live with the hope of full-equality (and acceptance!) because we know first-hand why friendship, love, individual-liberty, meaningful work, a place to call home, social justice, and the network of family are each invaluable, not just to LGBT people, but to all human beings.
In all ways, then, LGBT issues are human issues – and as human issues they are Erie issues. The inauguration of this "LGBT Voices" column will provide a space where LGBT and straight people alike can find out just some of the ways in which LGBT-life is Erie-life (and Erie-life is LGBT-life). But we'll also look at other ways in which LGBT-life faces unique challenges and offers unique opportunities for happiness.
We'll explore definitions of what it means to be "L, G, B, or T" (as well as other sexual and gender identities not represented by those four letters).
We'll also explore what's happening in Erie LGBT life that might be of interest to any number of people (straight or LGBT). We'll tackle some of the "issues" that the LGBT community faces (like legal rights, religious concerns, or matters of public accommodation). We'll also take a look at the incredible history of the LGBT community in Erie, as well as the many people and organizations that embody the different segments of the LGBT community as it exists now.
The goal? To learn about our similarities, our differences, and how understanding these will help all of us to cultivate respect for our Erie neighbors, not in spite of our sexual orientations or gender identities, but because of them.
"LGBT Voices" will be a space, then, where we can discover that in Erie – straight and LGBT – people are already present in one another's lives: in our schools, our neighborhoods, our communities of faith, and side-by-side in our many Erie celebrations. To that end, this column will be a place where LGBT and straight people might better appreciate that differences of sexual and gender identity are a contribution to Erie's diversities—not a detraction from our life together, but a gift. 
Rich McCarty holds a Ph.D. in Religious Studies, specializing in sexual ethics. McCarty works in Erie as a professer, serves the community as an ordained minister, and proudly identifies as a member of the LGBT community. You can contact him at rMcCarty@ErieReader.com.