Livetweeting Trump's Erie Visit
The Republican presidential nominee stopped in at the Erie Insurance Arena
August 12, 2016 at 5:13 PM
Friday, August 12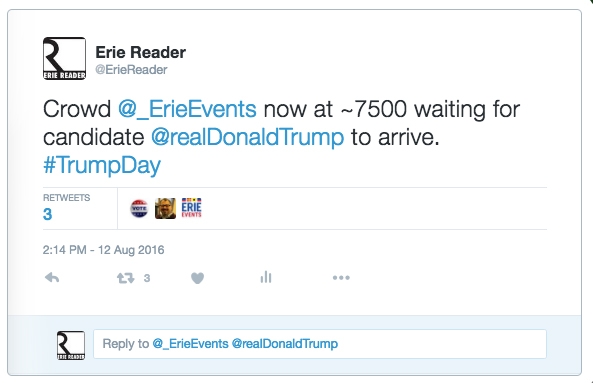 Crowd @_ErieEvents now at ~7500 waiting for candidate @realDonaldTrump to arrive. #TrumpDay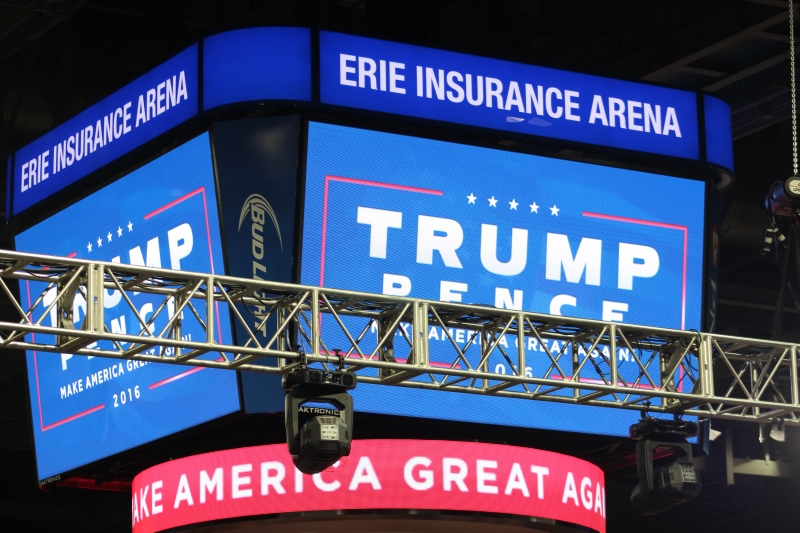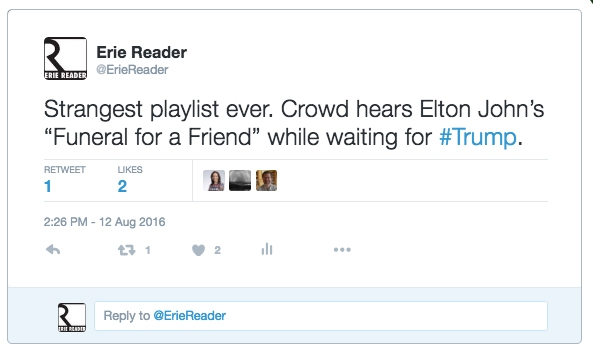 Strangest playlist ever. Crowd hears Elton John's "Funeral for a Friend" while waiting for #Trump.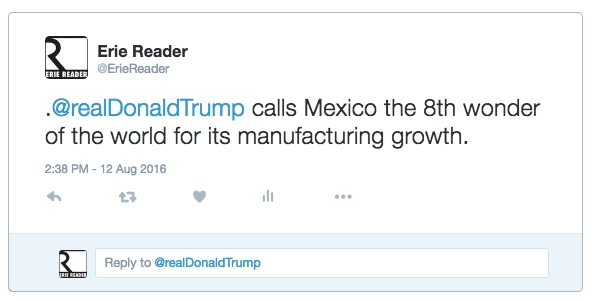 .@realDonaldTrump calls Mexico the 8th wonder of the world for its manufacturing growth.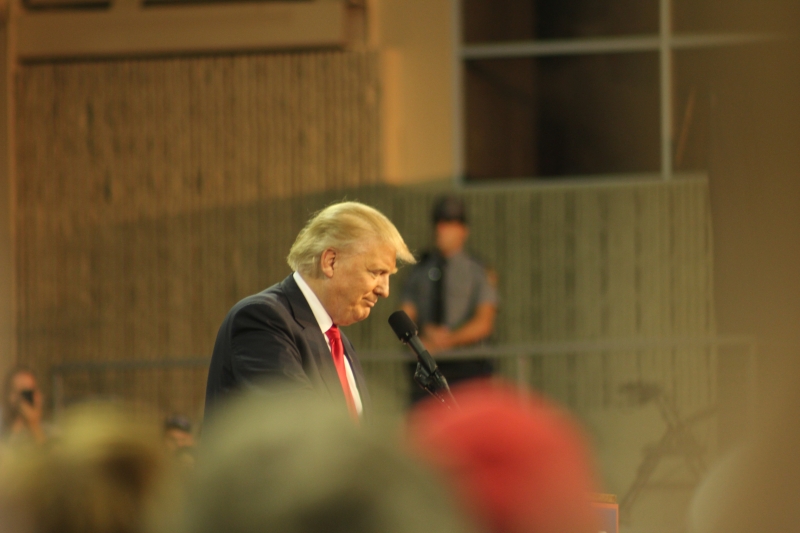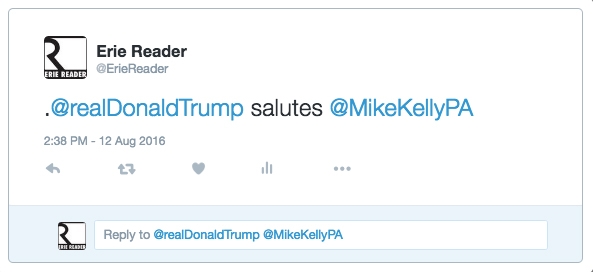 .@realDonaldTrump salutes @MikeKellyPA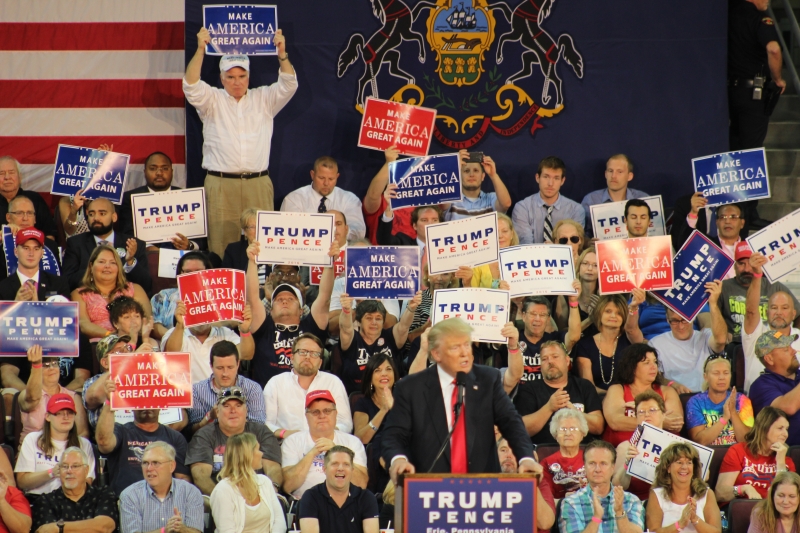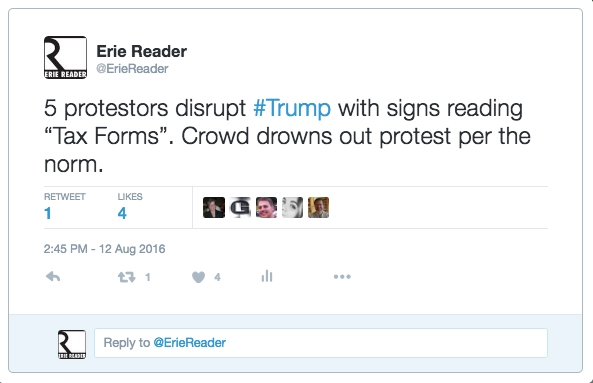 5 protestors disrupt #Trump with signs reading "Tax Forms". Crowd drowns out protest per the norm.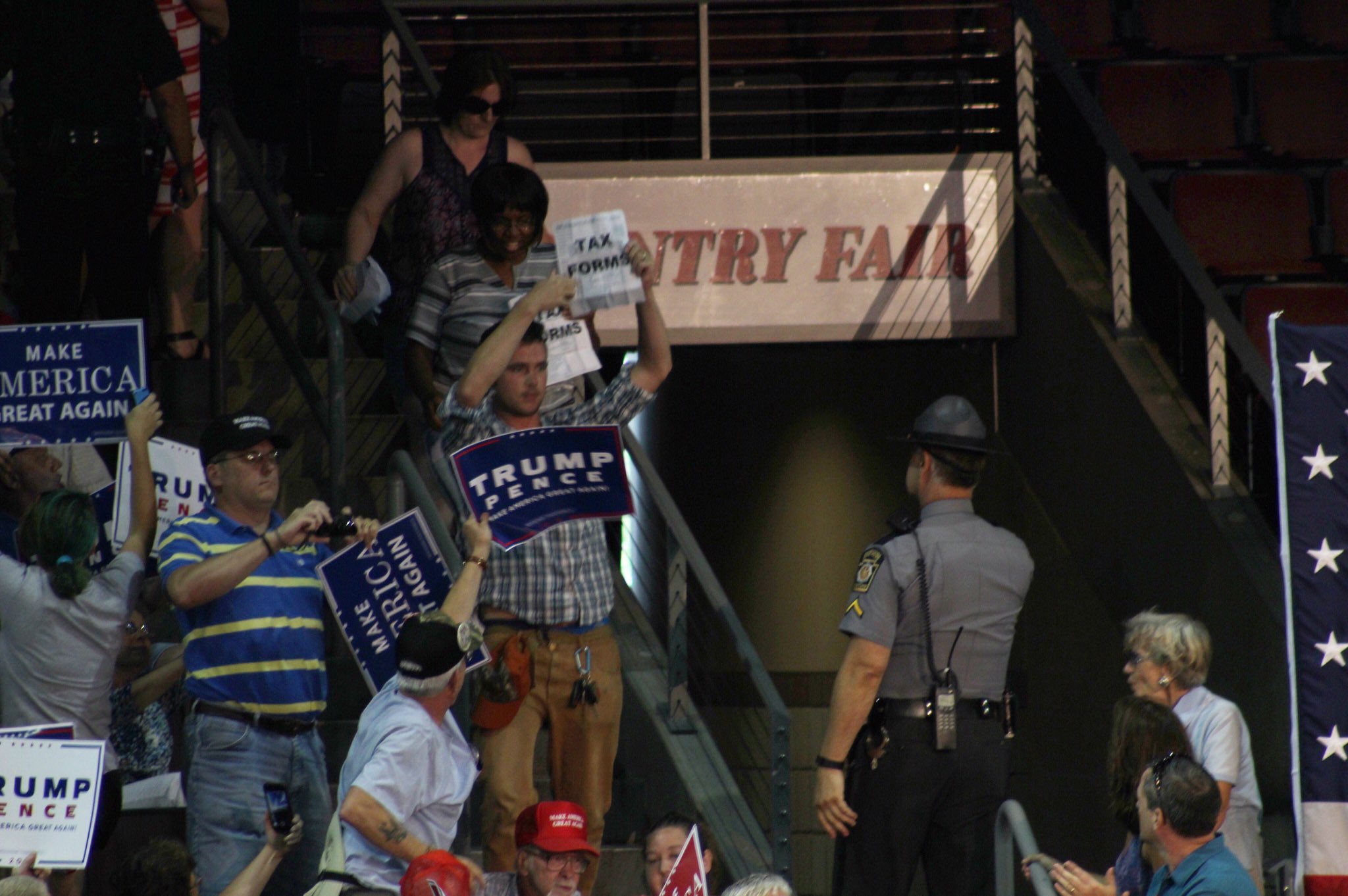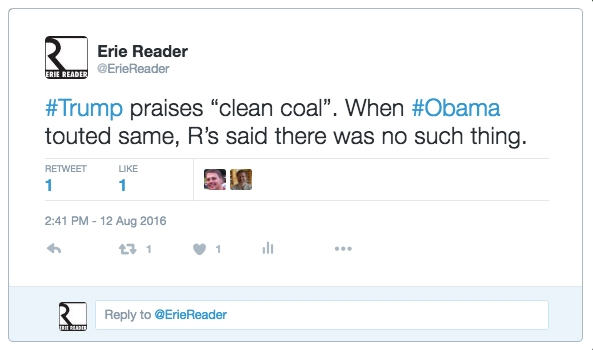 #Trump praises "clean coal". When #Obama touted same, R's said there was no such thing.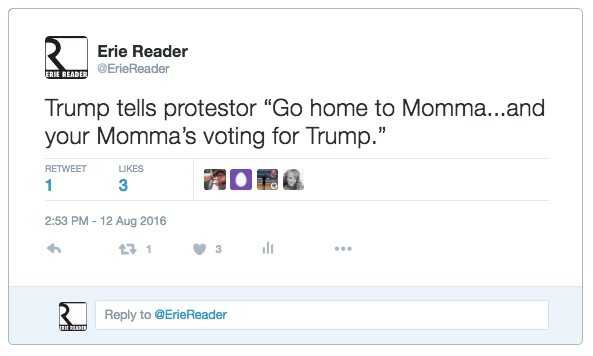 Trump tells protestor "Go home to Momma...and your Momma's voting for Trump."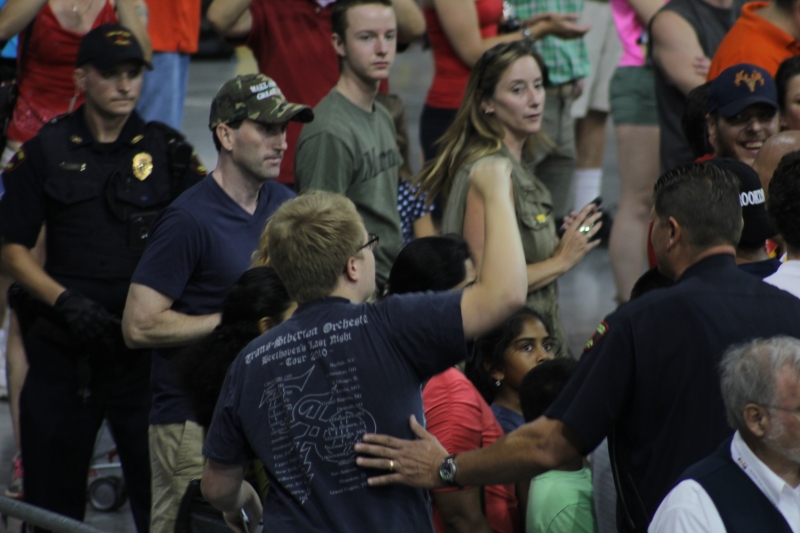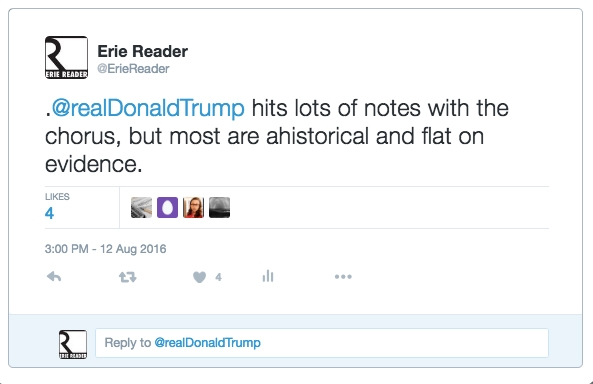 .@realDonaldTrump hits lots of notes with the chorus, but most are ahistorical and flat on evidence.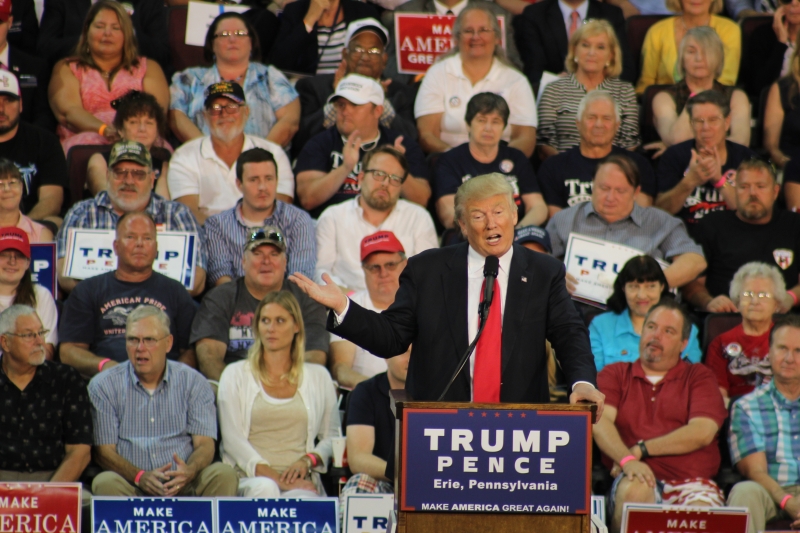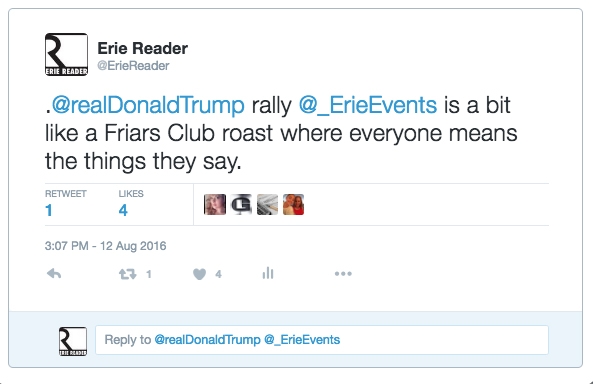 .@realDonaldTrump rally @_ErieEvents is a bit like a Friars Club roast where everyone means the things they say.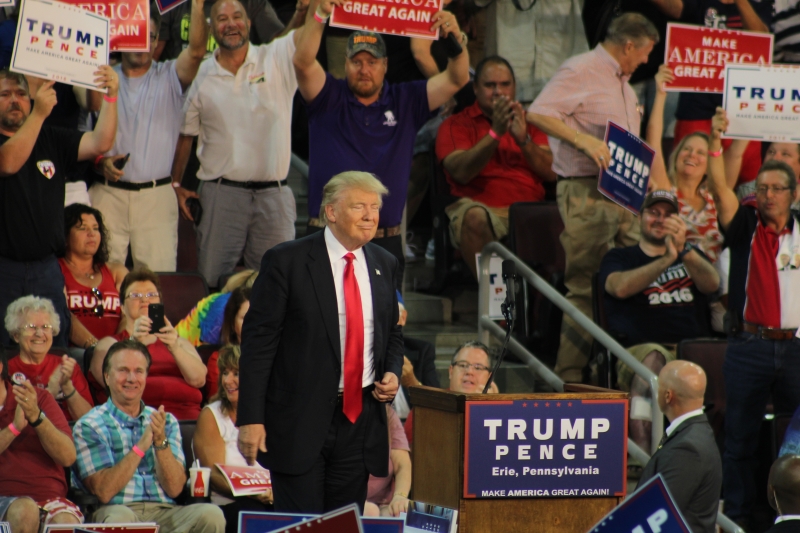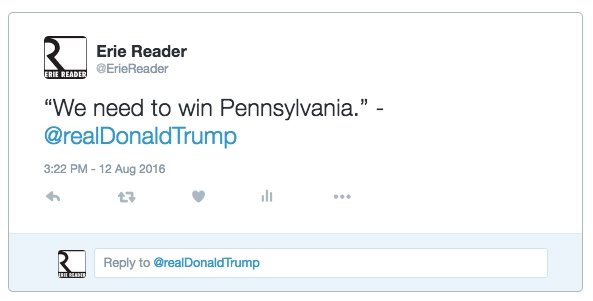 "We need to win Pennsylvania." - @realDonaldTrump

Tweets by Jim Wertz - jwertz@eriereader.com // Photos by Nick Warren - nick@eriereader.com