Local Television Profiles the Eerie Roller Girls
The Eerie Roller Girls get their day on the local news.
February 18, 2012 at 10:28 AM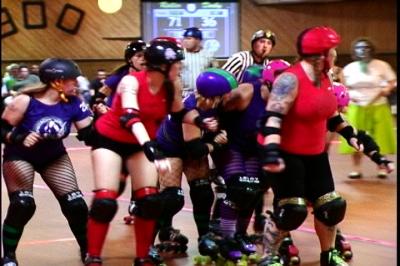 Kudos to WSEE/WICU12 for discovering the Eerie Roller Girls and doing a four-part special series on the league. 
Part one: Eerie Roller Girls team history. (Do not adjust your browser. The video is messed up.)
Part two: roller derby explained. 
Part three: the "sisterhood." (I'm glad Hixenbaugh is a fan.)
Part four: skills and practice.
Great to see the derby league get even more press. Credit to Hixenbaugh: the four-part series is a pretty good video primer of the sport and worth a watch, even if you have to endure the usual joking give-and-take between the anchors...