Made in Erie Gift Guide 2019
Thinking lo-lo-locally this holiday season
November 20, 2019 at 12:00 PM
In an era when big box stores and e-commerce dominate the market, locally made products and brick and mortar shops continue to play an even more critical role in our communities. In fact, today, the nation's top employers are small businesses. For every dollar you spend at a small business, 67 cents stays local and a majority of that (44 cents) goes to the small business owner and the wages and benefits of their employees. Small businesses also reinvest 23 cents of every dollar into other local businesses. And if the statistics aren't enough, when you keep your money where your heart lives, you're supporting an economy of family, friends, and neighbors, and helping to build a community that thrives. Here are just a few hints for making this yuletide a little brighter with some of Erie's native products. Remember, there's no place like home for the holidays.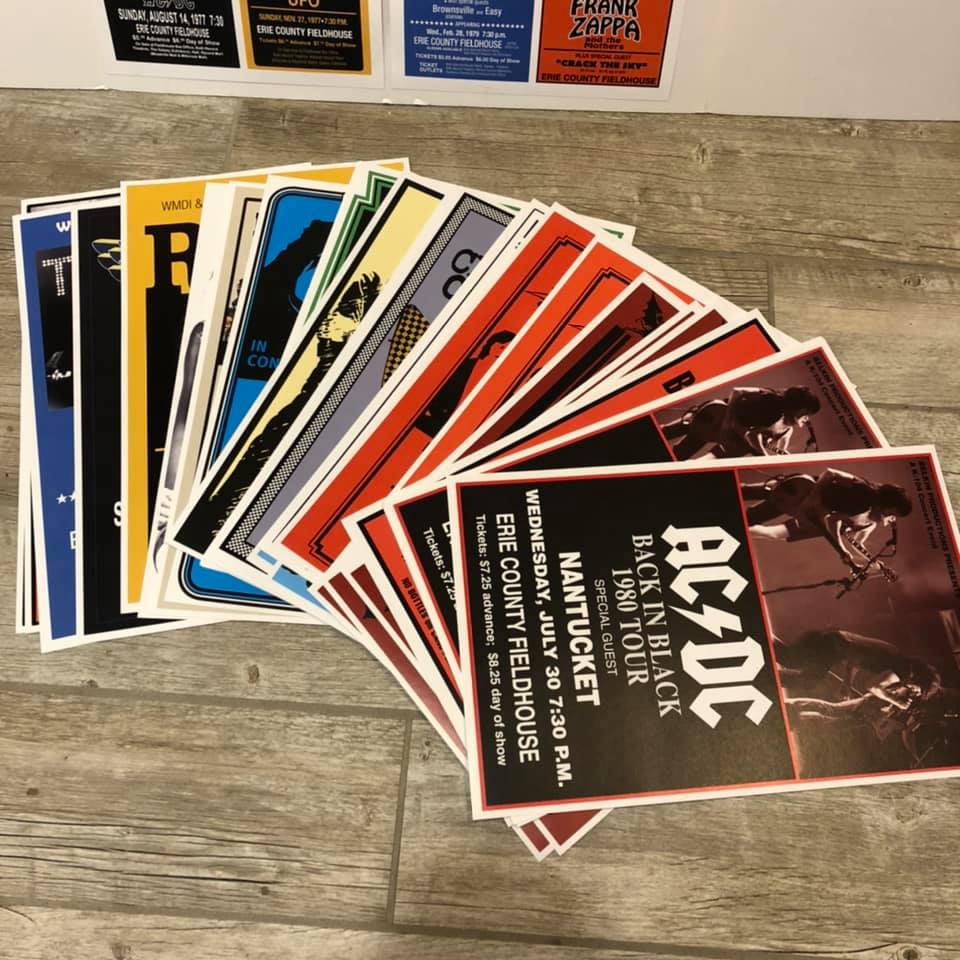 Harmonious Gifts
Believe it or not, Erie was once a mecca for world-famous musicians. In its heyday, the Erie County Fieldhouse was a stop for a variety of renowned musicians, including the likes of Alice Cooper, Aerosmith, Barry Manilow, Johnny Cash, Santana, and many others. And although we can't go back in time, we can commemorate some of these moments with vintage style posters recreated by local author and artist Dan Schell. In 2012, Schell also wrote and published 9 Years of Rock: The Story Of The Concerts At The Erie County Fieldhouse which chronicles the backstory and descriptions of each of the shows. Unique posters, t-shirts, and the book commemorating those years can be found at their Etsy shop @ErieCountyFieldhouse.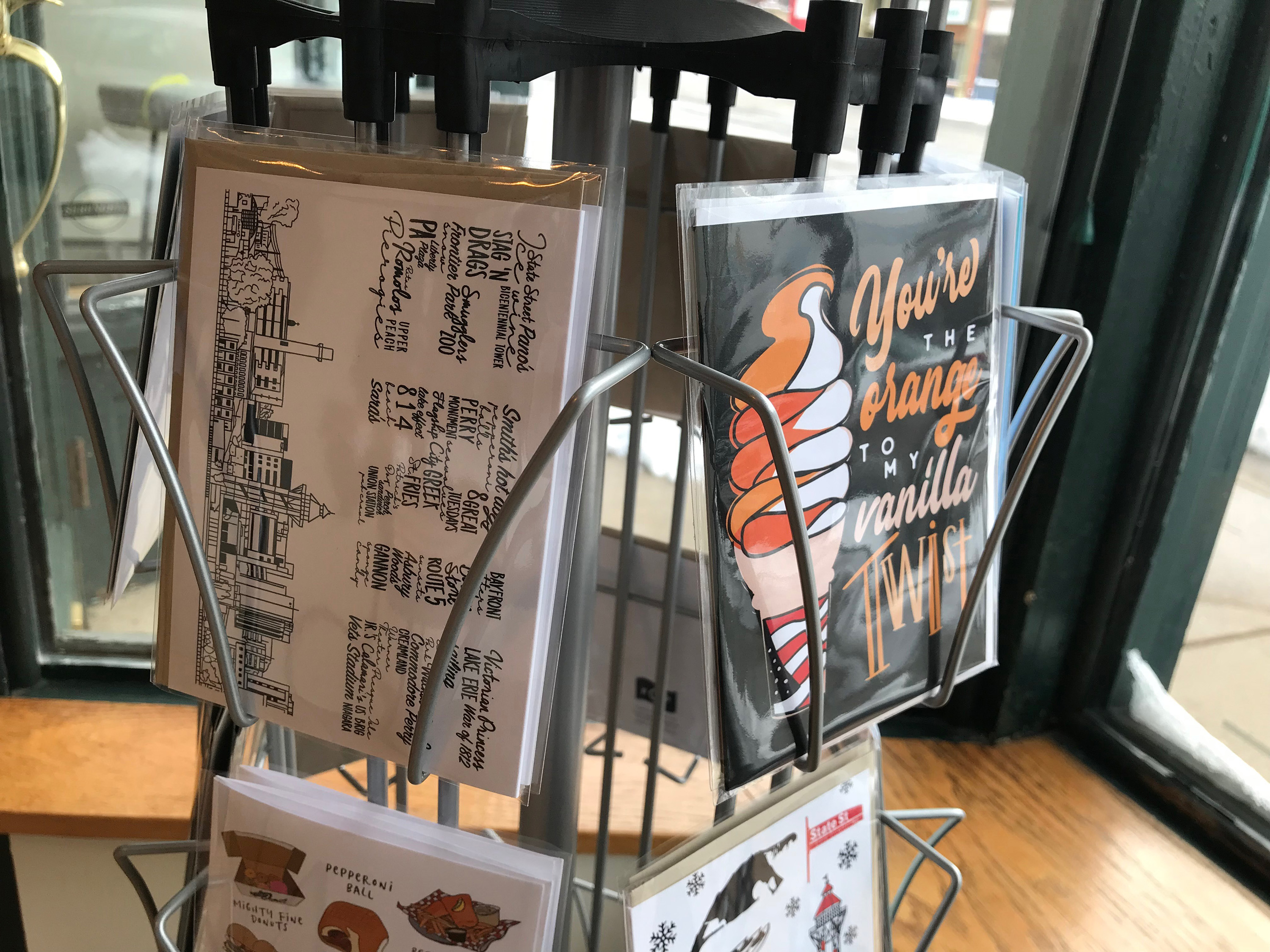 Distinktive Cards
Flagship City Press is woman-founded, owned and operated by designers Corinne Kraus and Dena Rupp. Through their minds' eye, these two talented designers have found an impressionable way to showcase Erie's uniqueness — by designing Erie-inspired stationery and paper goods. So, if you're looking for unique holiday (or everyday) cards or postcards, we highly suggest you invest in these two. Whether it's the "Happy Pawlidays from Erie, PA," or taking a stance on your favorite hot dog, "Let's be frank, it's Gotta be a Smiths," there's a unique message to be taken (or given) from each of these fine Lake Erie creations. Find them online at flagshipcitypress.com, featuring a guide to more than a dozen physical locations that stock their wares.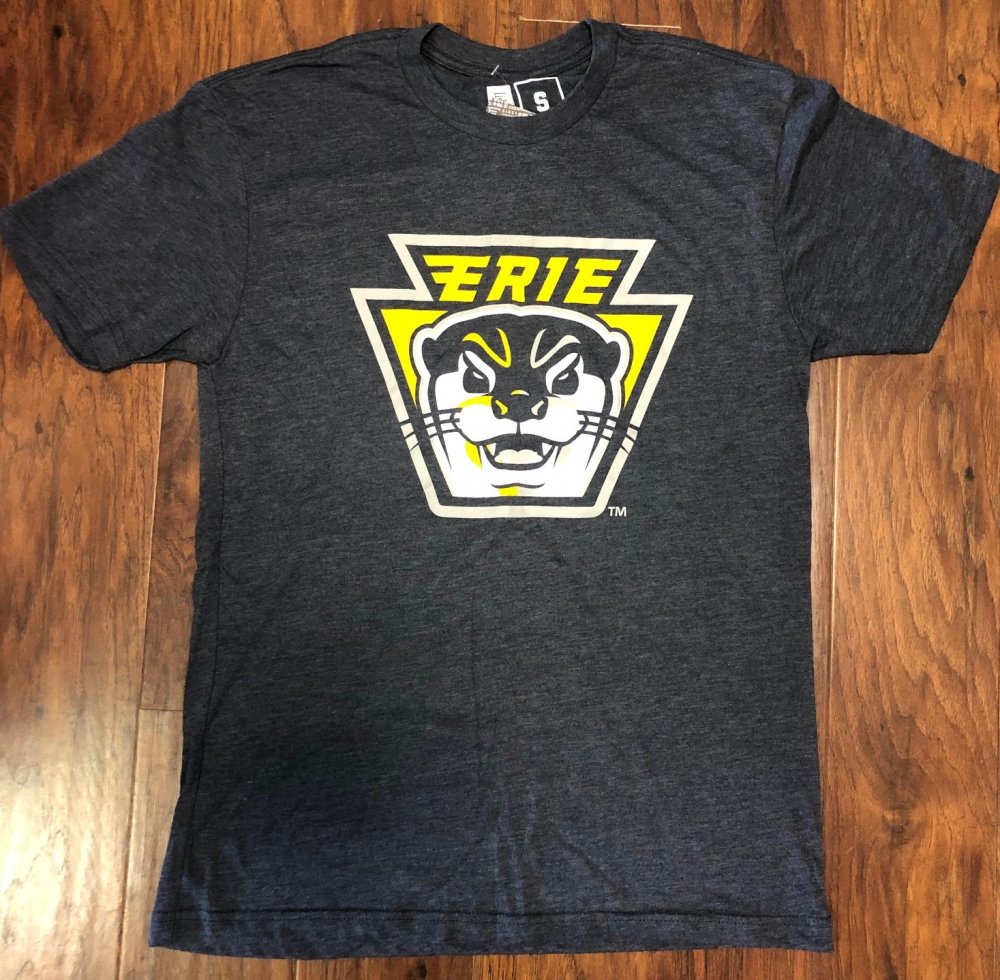 Holiday Cheer for the Home Team
Erie has always had a lot of hometown pride — especially when it comes to our local sports teams. If you have a hockey, basketball, or baseball fanatic in your life, you otter check out some of the great-looking swag to be found while supporting our hometown athletes.
Just this past year the Erie Otters reintroduced the furry little namesake in their logo and gear. Their secondary logo — the angry otter — is a fierce yet lovable character, made in partnership with Erie Apparel. Their blue, gold, and white colors adorn all of their merch and any true local hockey fan would love to get in on the swag action. Go to erieottersstore.com to shop, or drop by a game at Erie Insurance Arena.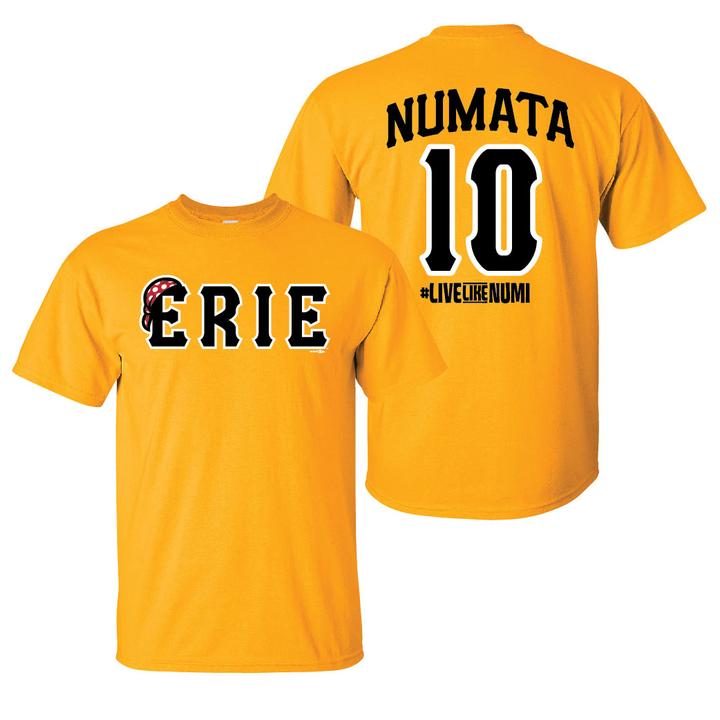 How about giving a gift that supports a great cause? The Erie SeaWolves are selling replica jerseys in honor of Chace Numata, the Seawolves catcher who tragically passed away in September. These bright yellow jerseys feature Chace's name and number. The hashtag #LiveLikeNumi is featured on the back of the shirt, to honor his life both on and off the field. Proceeds benefit the Chace Numata Scholarship. This and other SeaWolves gear can be found at seawolves.milbstore.com.
As mid-season approaches for the Erie BayHawks, what better time than now to support Erie's NBA G League affiliate. Surprise your basketball fanatic with a replica jersey featuring their name on the back. This and other avian merchandise can be found at gleaguestore.nba.com/erie-bayhawks.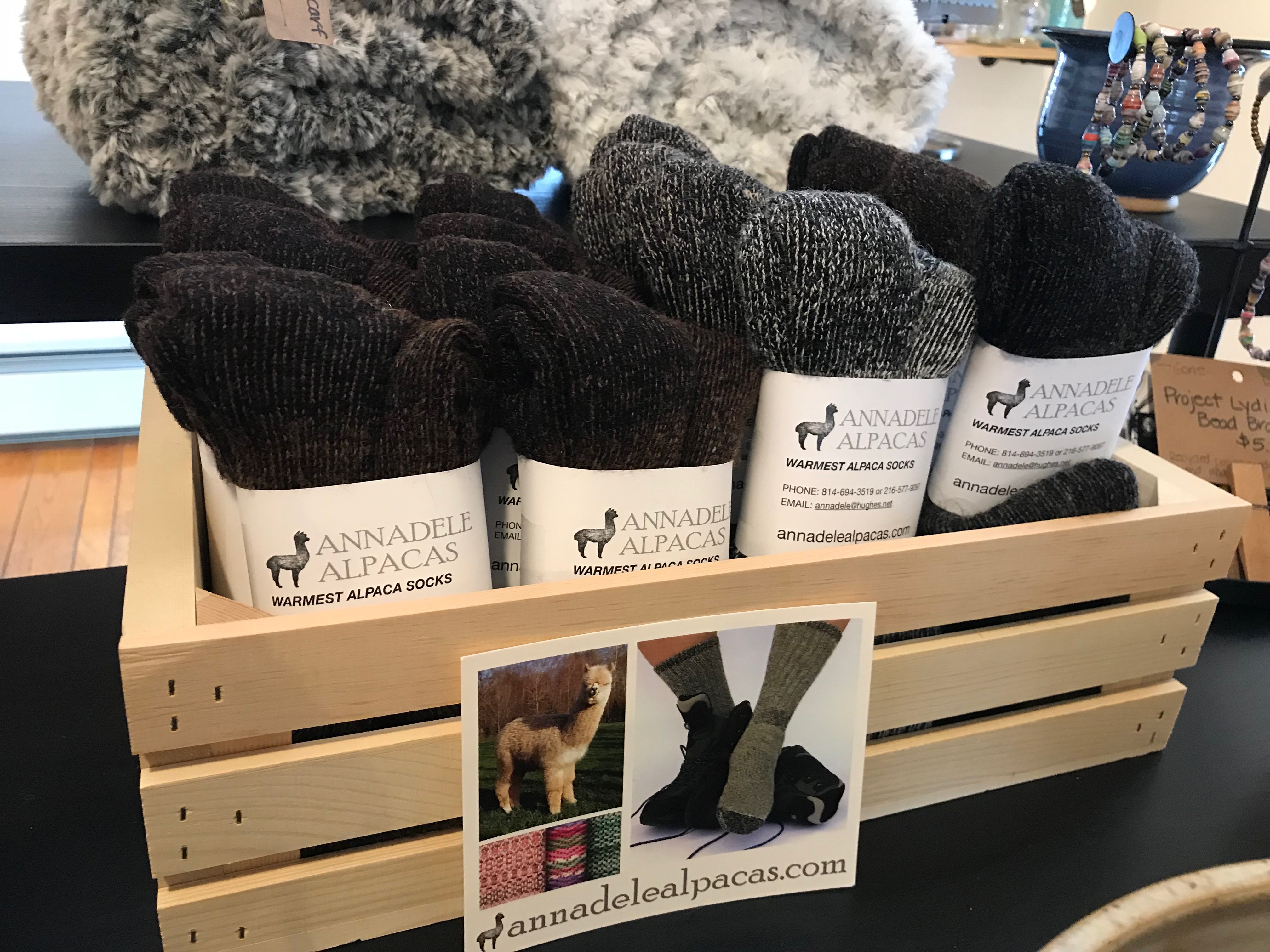 Fleece Navidad
Annadele Alpacas farm was founded by Deb King and Sharon Heiser almost two decades ago. According to their site, the duo learned how to breed, birth, and improve genetics for better fiber, and their respect for the curious and intelligent alpacas turned into a deep love of the lavish fiber they produce. Alpaca wool is as soft as cashmere, about 5 times warmer than sheep's wool, and has fewer natural oils that make the fiber less itchy and more likely to be hypoallergenic. Today, they offer a variety of products and are known especially for their socks — including boot, trouser, and therapeutic styles. Check out this line of unique and one-of-a-kind items online (or arrange a personal tour) at annadelealpacas.com.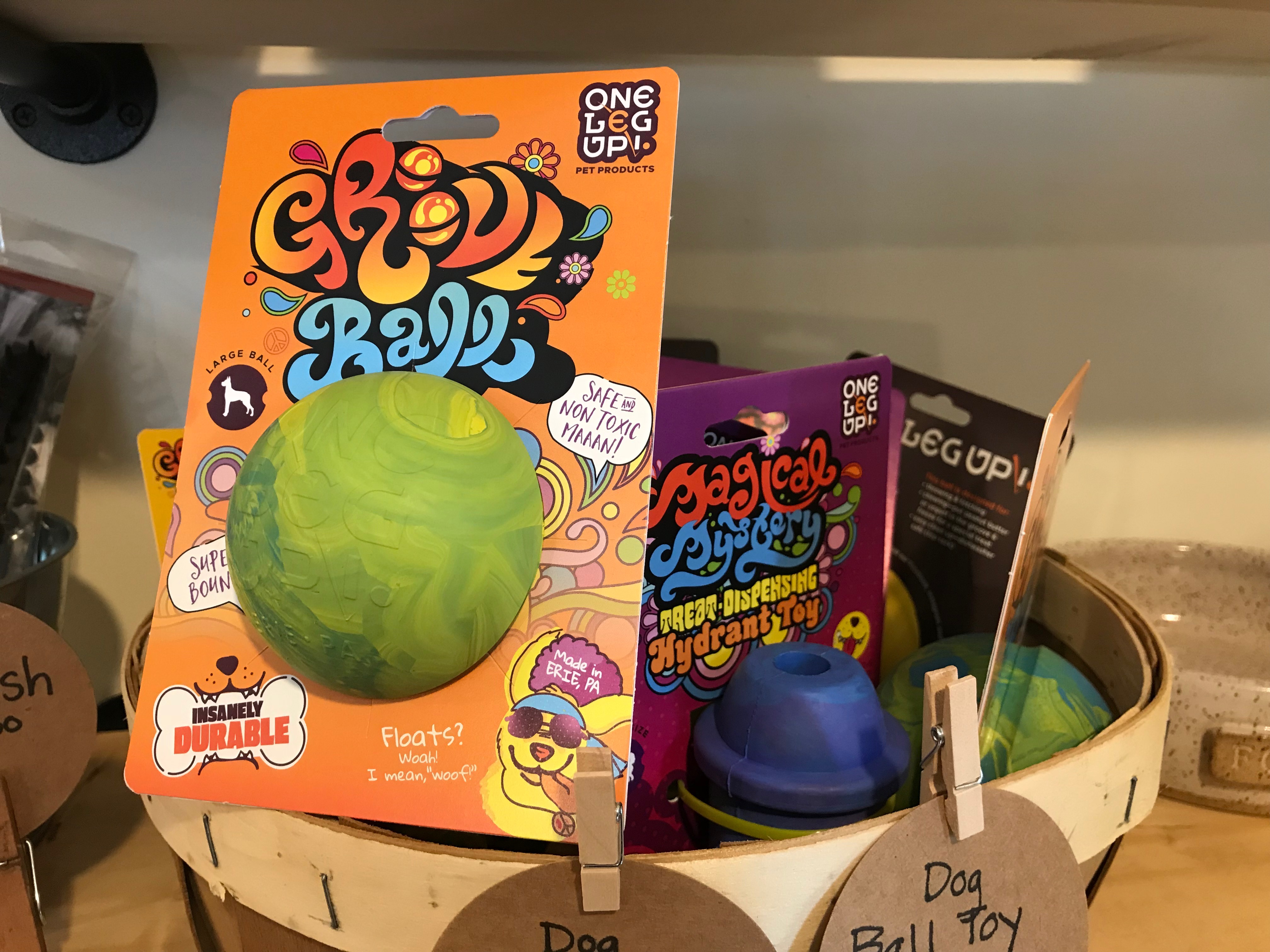 Happy Howlidays
One Leg Up! Pet products was the brainpup of Jon Meighan, owner of Lake Erie Rubber & Manufacturing. With the help of the Northwest Pennsylvania Beehive Network, and utilizing the area colleges and universities, Meighan was able to create a prototype that helped him perfect his design before he went through the process of having a rubber mold made. Currently, the company features two main products: the Groove Ball and the Hydrant Toy. The Groove Ball (in mellow yellow or cosmic blue) is a solid, natural rubber ball — BPA and phthalate-free — and engineered with long-lasting Durafloat™ technology. It is gentle on dogs' teeth and dishwasher safe (top shelf). What fur-baby wouldn't pawsitively love this product? Order one at 1leguppets.com, or use their store locator to find a nearby retailer.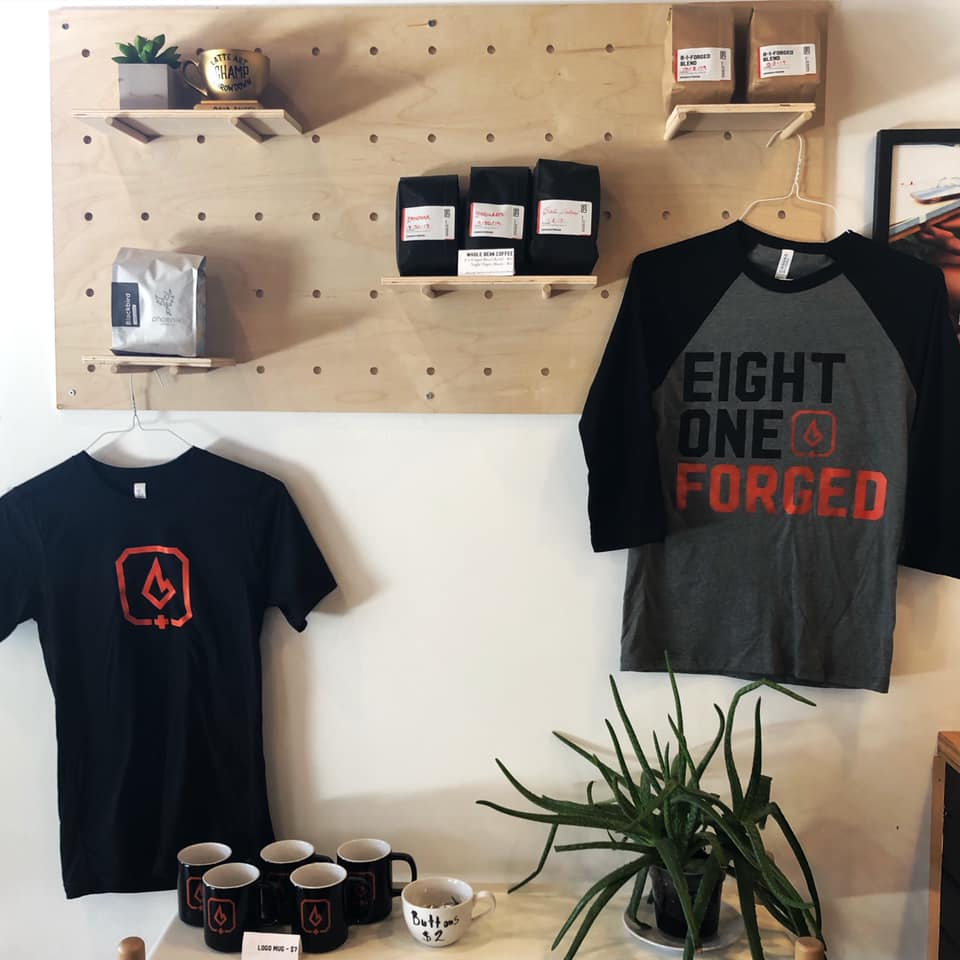 Gifts Coffee Lovers will Love a Latte
Many of us have OCD (Obsessive Coffee Disorder) and can't live without our daily cup of fresh-brewed java. Our local coffee shops provide the caffeine fix most of us seek daily. Aside from gift cards (which are always great ideas), these local coffee crafters feature other great gifts for the coffee-phile in your life.
Last year Tipsy Bean opened in Erie's Federal Hill area (2425 Peach Street and online at tipsybean.cafe). Since then, owner Giselle Littrell has added the Luminary cocktail bar and a variety of European baked goods and desserts. Fans of this warm and welcoming café can also purchase the Tipsy Bean logo t-shirts and hoodies, art, hop leaf tea tins, handmade ornaments, and gift baskets all made by local entrepreneurs.
Ember + Forge's owner Hannah Kirby has seen great success since she first opened her doors back in 2017 to become Downtown Erie's only independently run coffee shop. A hotspot for daily meetings, gatherings with friends — or just a quick stop to say hello to resident coffee and pop trivia lover Donny — the store offers more than a quick espresso hit for those looking to gift something to the local coffee connoisseur. Brandwear including t-shirts, logo mugs, and the hip new 8-1-Forged (play on the 814) raglans are on hand, as well as the always appreciated gift cards and fresh roasted bags of coffee. If you go, make sure to ask Donny for a trivia question. Located online at emberandforge.com, and in real life at 401 State St.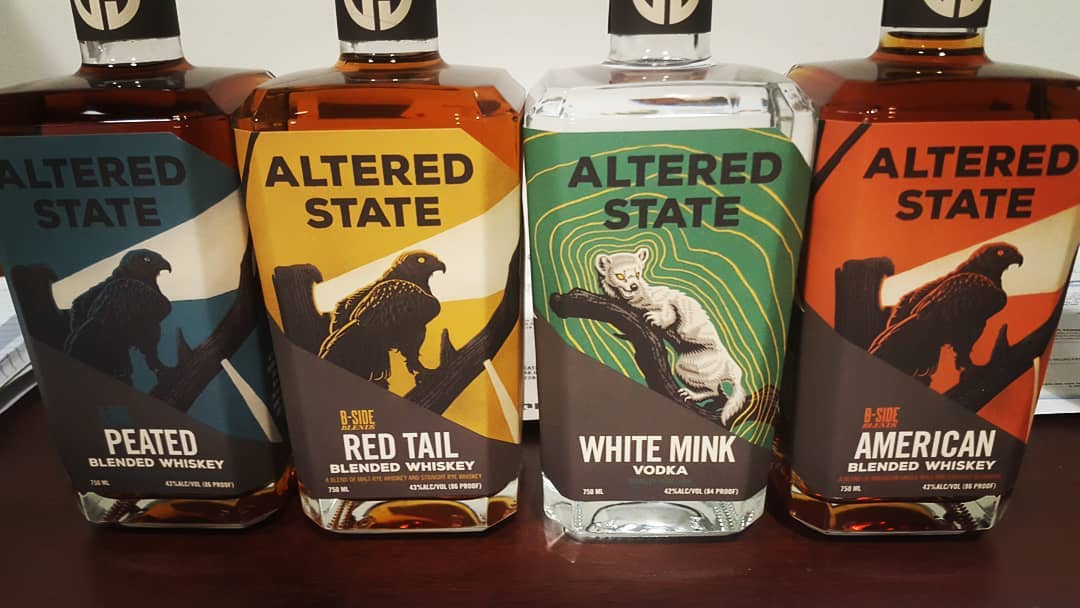 Making Spirits Bright
In the last few years Erie has become home to some great craft distilleries including Luminary, Cart/Horse, and Five & 20. Ever-expanding entries to this spirited market continues to afford the local bibulous even more offerings. Proprietors Karen and Dave Harkness opened the Prohibition-themed Erie Distillery (eriedistilledspirits.com) last spring at 1101 Peninsula Drive. Their distillery is home to a variety of hand-crafted spirits including limoncello, vodka, apple pie moonshine, and a hot pepper moonshine to enhance even the finest Bloody Marys.
Started by long-time friends and Erie natives Aaron Hetz and Gavin Haus, Altered State Distillery officially opened their doors on Nov. 19, but their grand opening celebration will be held Saturday, Nov. 30. Located in the Greengarden Plaza, the distillery houses a 500 gallon, American-made copper still — one of the largest in the region. It will feature three barrel-aged whiskeys (Peated, Red-Tail, and American blended) and White Mink vodka bottled and ready for sale. Patrons can also purchase unique brand merchandise including zipped hoodies and flannels, glassware and caps. Find them at 1535 W. 8th St. and at alteredstatedistillery.com.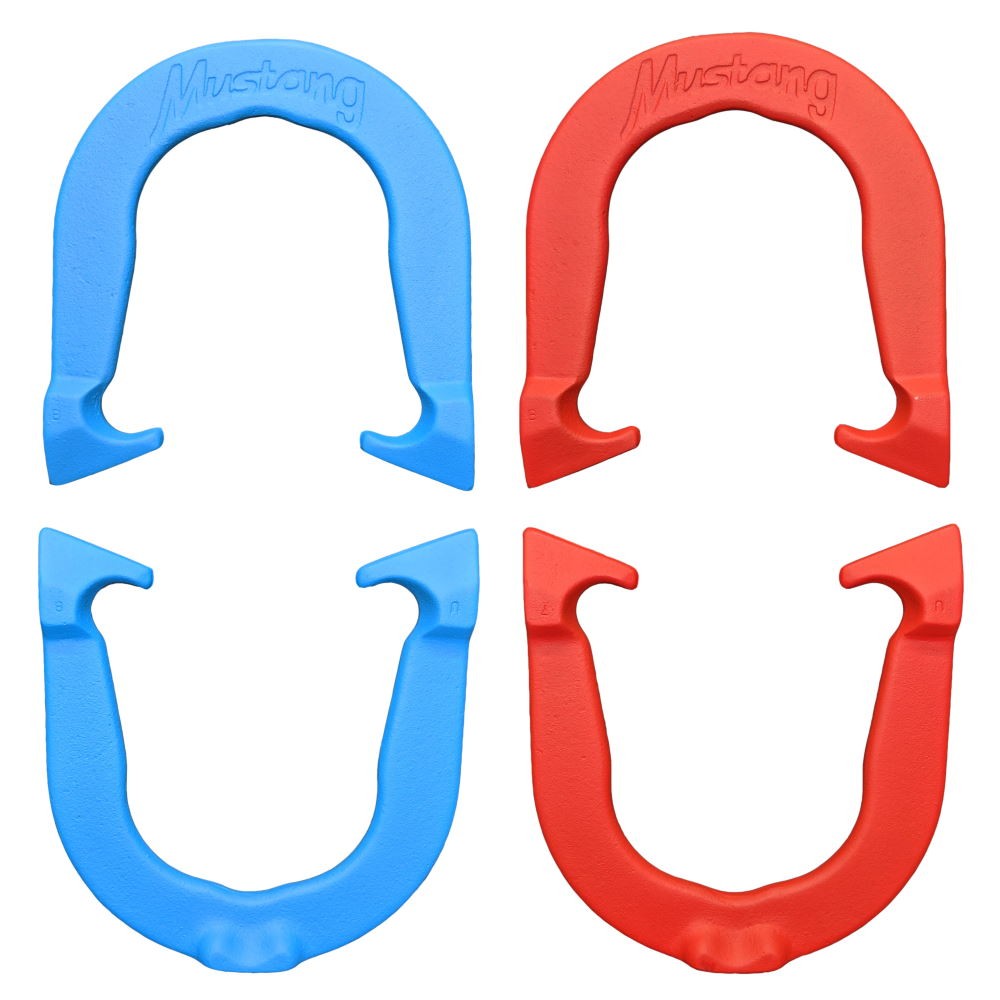 Christmas Bells are Ringing
The White family has been involved in the organized sport of horseshoe pitching for five generations — a game that has been enjoyed for centuries — whether at family gatherings or serious competitions. It was 1920 when Sam White organized the first horseshoe pitching leagues and tournaments here in our Gem City. The business has been passed down from generation to generation where it finally landed with Tony and Bobby White, the current owners. Over the years, the business has developed dozens of horseshoe designs, and their current lineup includes twelve models of four horseshoes in each of the three major types — traditional, flip-style, and universal. These distinctive blue and red shoes are designed for players of all skill levels. Haven't checked out the game before? Now is your time to discover it at horseshoesonline.com.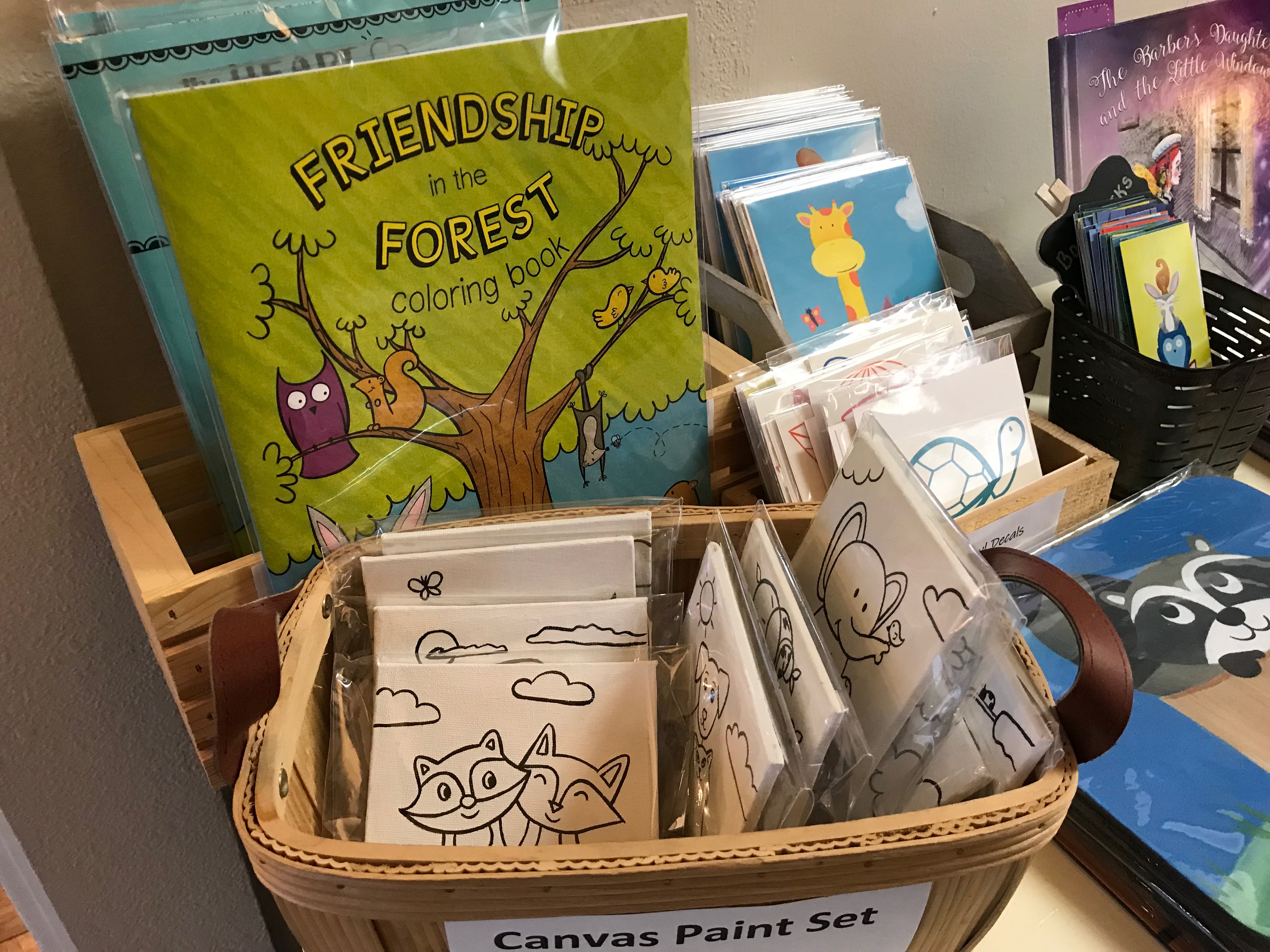 The Advent of Artistry
Diderot once noted, "Only passions, great passions, can elevate the soul to great things." Heather Cash is one of those that lives that statement. Today, this computer programmer-turned-artist lives her passion through a variety of creative outlets — providing art instruction, and creating illustrations and murals — including ones for key organizations throughout the city, such as the Children's Museum and the Erie Zoo. She has illustrated a children's book and wrote and illustrated her own coloring book. And now you can instill this creativity in others. Children (and adults) are sure to delight in her whimsical hedgehog, sloth, and kitty paint kits; her friendly forest coloring books; and her paint-your-own canvas sets (all with free shipping). This and more can be found at her online shop at heathercash.com.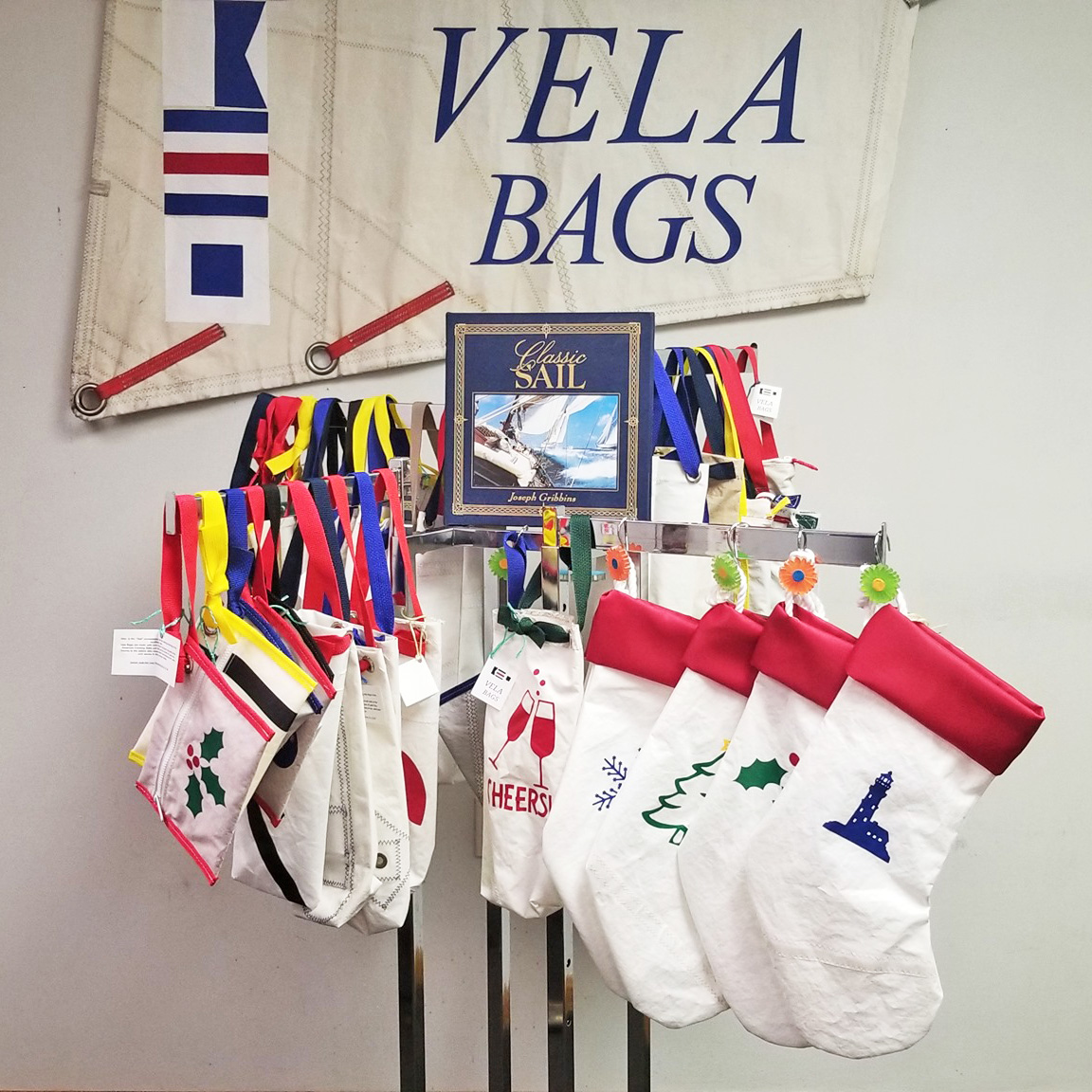 Seas and Greetings
American Cruising Sails is a sailmaker started by — who else? — sailors. This team effort led by A.J. Miceli, Kim Yamma, Mark Platteter, and Rosemary Briggs creates sails for avid seafarers around the country. Their subsidiary, Vela, repurposes old sails into a variety of unique products. According to their site, Vela is the "sail" constellation of the sailing ship Vargo in the southern sky." The items are individually made from recycled sailcloth donated by sailors and the look and style varies. Each one is a living memory of sails gone by. Wine totes, pillows, wristlets, duffel bags and more can be found at americancruisingsails.com.
Rebecca Styn is VP of Ventures at Erie Innovation District and is the proprietor of Room 33 Speakeasy. She is also completing her Ph.D. in Leadership and Organizational Learning from Gannon University. Follow her on Twitter at @rstyn. List compiled with help from Nick Warren.