Martha Graham Dance Company Breathes New Life Into Classic Tale of Echo and Narcissus at MIAC
MIAC hosts another must-see dance performance.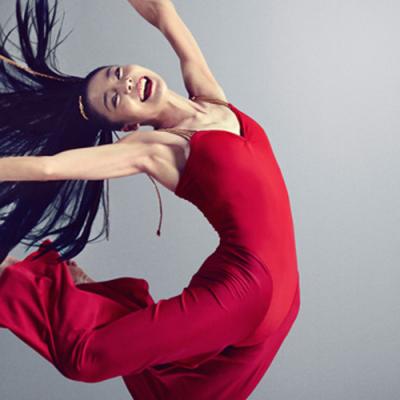 The tale of Echo and Narcissus is as ancient as it is tragic. A cursed wood nymph only able to repeat the last words said to her falls in love with a snooty, pretty boy who rejects her and falls in love with his own reflection. Unrequited love can be deadly: both waste away into shadows of themselves – Narcissus as a flower, and Echo as, well, an echo.
Proving that some things (love, misery, etc.) are timeless, their story will come to life in a new way when the Martha Graham Dance Company – the oldest modern dance program in the country – takes the stage at Mercyhurst University this week. The company has commissioned a new work by Greek choreographer Andonis Foniadakis. The work, a contemporary reflection on the myth of Echo and Narcissus, features six dancers and an original score by Julien Tarride, a French composer and visual artist and Foniadakis' longtime collaborator.
Rather than a literal interpretation or retelling of the Echo and Narcissus myth, the dance will instead evoke the myth's essence and explore its relevance to modern, contemporary life. The program, "Myth and Transformation" is funded by the New England Foundation for the Arts' National Dance Project.
This is a must-see for several reasons. One, Martha Graham's company is credited as pioneers, expanding dance's vocabulary for movement, rooting it in social, psychological, and sexual ideas. Two, if you show up before the performance, you'll get a chance to experience a conversation between the company's Artistic Director Janet Eiber and faculty from the Mercyhurst Dance department, as they discuss mythology's role in dance and movement throughout history.
Sound esoteric? Wrong. That brings us to the third reason to see this production: both dance and mythology are as old as time itself, and both explore and inform what it means to be human.
Don't think of it as going to see a modern dance performance. Think of it as reaching down into your roots and discovering an inherent, primal, human part of yourself. – Sara Toth
7:30 p.m. Wednesday, March 4 // Mary D'Angelo Performing Arts Center, 501 E. 38th Street // Tickets $20-$50 // miac.mercyhurst.edu