Monday Morning Maybes: Week 3
He went 3-2 and then 1-1 but still has three left to go. See what the heck happened in this week's installment of the Monday Morning Maybes.
April 24, 2011 at 10:48 PM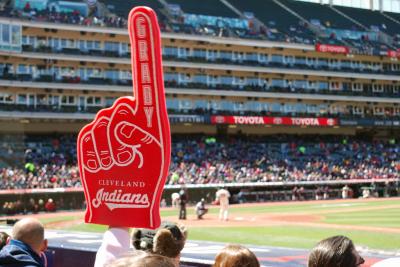 3-2. Then 1-1. With three more on the way. But that leaves two more to round out the week. Right?
Yeah, I'm as confused as you are.
Let me try to explain my way out of this one.
Out of my five picks for the second week of Monday Morning Maybes I pulled a Sibley and went 3-2, which would be great any other week, but I had just come off a 4-1 debut.
Here's the breakdown of last week's:
I got overly confident in the Pens and said they'd finish the series before I typed up week three's installment. Here I sit Sunday night typing away as the Pens ready themselves to take the ice Monday night after a scary beat down Saturday. Apparently it was the second worst in the franchise's history. And for me, it was a big ol' L for the week even though the Pens won earlier in the week. Foolish.
Dirk and the Mavs, Durant and the Thunder, and the Erie Explosion all showed up and took care of business for me. Although I didn't get cards or letters expressing that any of them did show up specifically for me, I'm pretty confident my Monday Morning Maybes gave them all the necessary confidence to get the job done.
OK, ridiculousness aside, the most impressive win came from the Explosion as they silenced doubters by dropping the then-equally impressive Richmond Raiders. Truthfully, it was the only game I was a worried about maybeing, but I had a good feeling about the Explosion, and I still do.
Back to the ice, I called Buffalo to take Philly. They lost Monday and so did I, giving me my second L for the week, which would have left me 3-2.
Then LeeS showed up.
I wasn't even half way through my second week on the job and LeeS swooped in and issued a challenge: we go head to head.
Should I be surprised? No.
Should I be scared that he stepped in so soon while he let Sibley—who made a surprise return this week to 0-1; sorry, buddy—go so long before challenging him? Beats me.
Should I be honored that LeeS wanted to take me on so soon? Beats me again.
Here's the LeeS challenge breakdown, which ended in a hodgepodge of five games picked between the two of us:
LeeS, after I rode the Sabre train that derailed Monday, started calling them his team and took them to beat Philly. With the bitter taste of losing still stinging, I took the bait and flopped for Philly—who flopped on the ice and LeeS reeled in his first W against me.
But while LeeS was quick to rattle the, um, sword, and start chanting for the goaltender, he might be sweating. Miller did drop in the win and let the game-winner by him in overtime Sunday—in addition to quite a few others, which sent the series back to Philly.
So do I flop again and go back to the Sabres and side with LeeS or do I stick steady with my first flop and ride the Phillies? Or I could just flop on out of this one. Man, that's a lot of flopping.
LeeS also called the Royals, who take on the Tribe in Cleveland this week. I didn't hesitate; I took Cleveland.
Why you ask? One simple reason: I married into a Cleveland family, and I'd rather take a loss than be the traitor son-in-law. So if you want to play if safe with me and the fam-in-law, take Cleveland this Tuesday.  
In response, I told LeeS that the Celtics would close out the Knicks. He said the Knicks would take at least one. Guess who had to pack their bags and will watch the rest of the playoffs from the couch? I handed LeeS his first L.
For my other pick, I turned to the NFL draft in an attempt to satisfy LeeS's request to diversify our sports. I said Gabbert will come off the board before Newton. LeeS disagrees.
Since no one took the call to action to give us our last game to pick, LeeS and I went local.
I like the way the SeaWolves look on Monday. He said he'd bet against the home team and take Reading Monday night.
OK, so if you made it through all of that, congrats to you, reader. Perhaps I should 'maybe' you as a winner against my writing—which suffered poorly at the hands of my sausage fingers and DROID Pro as I tried to keep up with LeeS's posts from the road. The man's a beast.
So that takes me to 4-3 for this week and a half and LeeS to 1-1. We've got three in the waiting room, so I suppose I should come up with two more if I'm going to keep up the five-a-week standard, despite LeeS's meddling.
Who would have thought I needed my own number cruncher for Monday Morning Maybes? Not me. Maybe I should request a math assistant for this column alone.
Alas, since I went 4-1 week one, right now, according to my, um, official sports abacus that I, um, took out on loan from my local dentist's office waiting room, I'm sitting at 8-4. Not bad for a beginner, but as LeeS was quick to point out, we'll have a better sense of my picks once I've got 50 or so under my belt.
And for those keeping track, LeeS stands tall at 5-2—if you count the week he nearly swept Sibley. If you're willing to give me a fresh start with Sib out of the picture—or dropping me randomly from week to week—he's 1-1.
1.  Cleveland Indians
LeeS picked Royals. I picked my family-in-law. LeeS going sports; I'm going marriage. This one's totally up to you, but I know where I stand.
2.  SeaWolves
The SeaWolves take on Reading Monday night. Reading's 11-5 with starting pitcher Hyatt having gone 2-0 already. Erie sits at 7-8 with starting pitcher Gagnier going 1-1 in his first two outings.
Stats-wise, signs point to Reading, right? Yup. But I'm not betting this one on stats. I'm betting on Smith's.
See, last time I hoped for a winner since I was going to the game since it was buck night. Well, it's buck night again, and I'm planning to go.
Hey, it worked last time, so here's hoping it works again. Call me crazy, but I like a wild card ever now and again. Take Erie on the sole fact that it's buck night.
Oh, and LeeS, an Erie guy, took Reading.
3.  Blaine Gabbert (before Cam Newton)
This year's NFL draft promises to be like no other draft before it. Exciting. Surprising. Some other word that ends in 'ing.'
OK, to be honest, I think that's a steaming pile of garbage. Not sure why garbage has to steam, but in this case, I think the extreme modifier helps my case. I use words. Sometimes creatively. Sometimes to make it look like I know what I'm talking about when it comes to sports.
Sure, the lockout will affect the draft, but the draft's still the draft: a bunch of NFL hopefuls getting courted by teams willing to roll the dice. We hear everything from, 'there's no prototype player at this position' to 'he has character issues' to 'that college system hasn't prepared him at all for the pro-level.' On and on and on. I get it. There's a lot to analyze and sports pundits make they coins off that. What a bunch of… oh wait, I'm part of that crowd now. Um, OK, so there's no prototypical player at that position, some people have character issues, and some college systems fail to prepare these athletes properly. OK.
All of that aside, the clock was winding down and I need another pick to offer up to LeeS—and he told me to diversify our picks. So here's football—American football since soccer is still a mystery to me—pick.
Don't worry, our intern Gary showed me some John Cleese clips on YouTube, and I've Wikipedia-ed it. Yes, I used that as a verb. If Facebook can be a verb, so can Wikipedia. Go ahead. Challenge me. LeeS probably will.
Anyway, I think an American football team will take Blaine Gabbert before another American football team takes Cam Newton. Sure, Newton might be the superior athlete, but these non-prototypical players haven't been working out as well as teams hope. They aren't the quick fix and too many teams with early picks need answers now—not later. This is why I think Gabbert, who could likely start quicker and last longer, will come off the board before Newton.
Keep in mind, LeeS disagrees.  
4.  Pittsburgh Penguins
Saturday was ugly. No other word than ugly. But I'm sticking with them because they'll still take the series.
These guys are road warriors and are thriving on this little guy mentality right now. So it makes sense that they'd either have to go on the road and take the series in six or lose that one and be forced to come back home and play a game seven.
Regardless of how that goes, they'll win the series and move on. They're scrapping too much right now, and even though the momentum's in favor of Tampa Bay right now, the Pens will take it back.
Look for The Flower to come up big between the pipes. Like I said before, he's either golden and unbeatable or melts. He melted last game, so look for him to help them claim the series.
5.  Erie Explosion
I can't go wrong with this team and neither can you. They crushed Harrisburg two weeks back and head to the state's capital Saturday. I expect them to do it again.
Why?
Harrisburg's sweeping the basement in the division. Erie just topped the Richmond Raiders, who I thought would give Erie a rough time. Instead, Erie bested them by 20.
Sure, LeeS and others might call this a cupcake, but I know a good thing when I see it—even if it is slathered with icing. Thing is, I want to be able to say that I was picking this team from the beginning. When the wave's high, ride it, right? Well, I say ride this one down to Harrisburg and back.
Besides, my wife loves when the Explosion's site yells at me when I check it for updates. If you haven't logged on to it yet, I highly recommend it. It gets the adrenaline pumpin'.
For the record, neither HP nor Axe contacted me regarding possible sponsorship or endorsements based on last week's column. Thus, the Monday Morning Maybes remain: The Monday Morning Maybes, brought to you by a managing editor still missing his former sports editor but making it through and having some fun.
Also, I flopped right on out of that Sabres vs. Philly debacle. Good luck, LeeS. Here's hoping you're glued to the tube again hoping you don't eat your words on Buffalo getting out of this round.
By the way, I heard that horizontally overcompensated lady you mentioned in one of your posts. She wasn't warming up to sing. She was coughing and looking for a glass of water to clear her throat.