Movie Nuggests: "Cars 2," "Transformers," and "Larry Crowne"
It's summer and it's films galore. Resident movie critic Ian McGinnity is back with a new review and two recommendations.
June 28, 2011 at 12:35 PM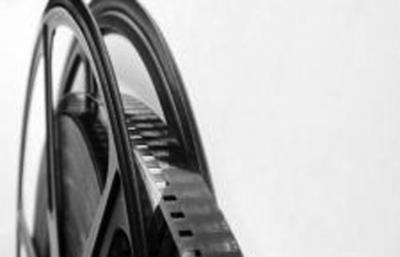 The Review: "Cars 2"
Disney and Pixar have struck box office gold yet again in their newest flick "Cars 2." The sequel is fresh and different from "Cars" including the primary spy plot. The 3D experience is worth checking out in addition to a very special animated short.
In many ways, "Cars 2" is completely different from its predecessor. The main character shifts from Lightning McQueen, voiced by Owen Wilson, to Mater, voiced by Larry the Cable Guy. Instead of a drama that included a look at the changing American landscape and the perils of technology, "Cars 2" is a comedy that will amuse children and adults. McQueen decides to participate in the World Grand Prix and takes his best friend Mater and other Radiator Springs friends as his pit crew. The setting is global from Tokyo to a fictitious city in Italy to London.
Mater becomes an unsuspecting spy after receiving secret information in a bathroom. He works with new characters Finn McMissile, voiced by Michael Caine, and Holley Shiftwell, voiced by Emily Mortimer. Caine's distinct voice is perfect for his field agent and Mortimer is also excellent as the technician turned agent. The central mystery involves lemon cars, oil versus alternative fuels, and a shadowy villain. Mater shines and his skills extend beyond towing other cars.
I opted for the 3D version of "Cars 2," which is visually stunning. Each car stood out in addition to the exotic locales. Tokyo in particular with its shining neon signs and initial World Grand Prix race is dazzling. The animated effects are top notch.
The short preceding "Cars 2" focuses on established characters for a change. Viewers are treated to a story with the characters and vocal talents from "Toy Story 3."
If you look forward to every Disney/Pixar film, race to see "Cars 2." It has better characters and more heart than most films aimed at adults.
(Tinseltown)

The Recommendations: In Theaters
"Transformers: Dark Side of the Moon"
It would not be Fourth of July weekend without a popcorn flick to entertain audiences. The third "Transformers" flick has made recent headlines because of actress Megan Fox's firing. The other main characters are back including Sam Witwicky, played by Shia LaBeouf, and Lt. Colonel William Lennox, played by Josh Duhamel. Sam's new love interest is Carly Miller, played by Rosie Huntington-Whiteley. A secret from the moon landing propels the plot that sees the Autobots battle the Decepticons.
"Larry Crowne"
How can you go wrong with a film starring Tom Hanks and Julia Roberts? Hanks plays the titular character, a man who goes to college after being fired for lacking higher education. Roberts is his speech professor and the two fall for each other. Hanks also directed and co-wrote the flick that will serve as an alternative to battles and explosions (see above).