Movie Nuggets
Want to make tonight a movie night? Ian McGinnity has some suggestions for you.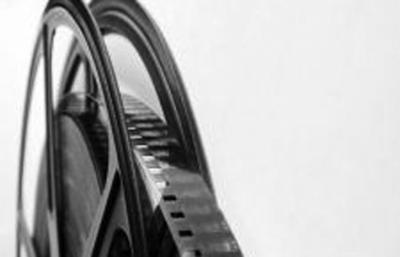 In this week's biggest new movie, the names behind the scenes are larger than on screen: J.J. Abrams and Steven Spielberg.  You can spend a dollar to check out some lizards and children you missed earlier in the spring.  Shell out a few more bucks for one of the best films of 2010.
In Theaters
"Super 8"
Intrigue, explosions, and soldiers plague an Ohio town after a train derails with its mysterious cargo.  A group of children see the event firsthand when they are making a movie and they may have recorded something illuminating.  Sheriff Jackson Lamb, played by Kyle Chandler, is concerned by the army's continued presence, unexplained crime, and the fact nine people are missing.  Besides Chandler, the cast is largely made up of new talents.  Since "Super 8" is set in 1979, the characters' clothing and town look retro.  Abrams last directed the sci-fi smash "Star Trek."
(Tinseltown)
"Rango"
In this animated western, Hawaiian-shirt-clad Rango, voiced by Johnny Depp, is new to town.  After killing a hawk, Rango is elevated to the position of sheriff to protect the citizens from constant danger in the Wild West.  "Rango" comes from Nickelodeon, and you should be prepared to laugh at the ever-versatile Depp.  Other actors providing vocal talents include Abigail Breslin, Isla Fisher, Alfred Molina, and Bill Nighy.
(Millcreek 6)
"Hanna"
The titular character is a teenage girl whose father teachers her how to fight and survive in the wilderness.  The preparations are necessary for when Hanna, played by Saoirse Ronan, encounters CIA agent Marissa Wiegler, played by Cate Blanchett.  According to Hanna's dad Erik, played by Eric Bana, Marissa will not stop until Hanna is dead.  The thriller follows Hanna as she eludes Marissa and has numerous fight scenes.  A major mystery is Marissa's relationship to Hanna.  Ronan's last high profile role was Susie Salmon in "The Lovely Bones."
(Millcreek 6)
To Buy
"True Grit"
If not for the inspiring and triumphant "The King's Speech," I would have given the best picture crown to "True Grit."  The Coen Brothers did an excellent job retelling the story that was initially a book and then a film starring John Wayne.  Mattie Ross, played by Hailee Steinfeld, is a teenage girl on a mission after her father is murdered.  She enlists Rooster Cogburn, played by Jeff Bridges, to track down killer Tom Chaney, played by Josh Brolin.  The other significant character is Texas Ranger LaBoeuf, played by Matt Damon, who assists Mattie and Rooster on their quest for justice.  Bridges is fantastic as the tough veteran fighter and Steinfeld deserves future starring roles.  The cinematography is beautifully shot, transporting the viewer back in time to a western town and the wilderness. So you ought to ride down to the general store and procure "True Grit."