Movie Nuggets, Review of "Super 8"
Ian McGinnity reviews one movie and recommends two others. See what he's sending you to see this week.
June 22, 2011 at 12:00 AM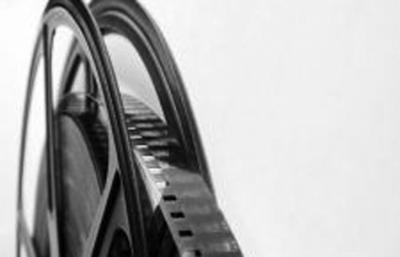 If you are looking for a masterfully crafted plot and relatable characters, "Super 8" delivers as one of the best films of the summer.
J.J. Abrams' plot is well written and laced with mystery. Abrams, who also directs, pays homage to many of producer Steven Speilberg's films including "ET: The Extra-Terrestrial," which was required viewing for the teen cast members.
"Super 8" is set in 1979 in Lillian, Ohio – Three Mile Island is occurring and the Russians are seen as villains. While a group of teens is making a movie, they witness a truck collide with a train. The entire train derails and the teens discover the man behind the wheel is a biology teacher at their school who miraculously survives the crash and warns them to escape. The Air Force swarms the scene and the teens discover it was an Air Force train. Lillian begins having strange occurrences from all the dogs running away to microwaves being stolen and most frightening, people vanishing.
The primary teens involved are deputy's son Joe played by Joel Courtney; film director Charles, played by Riley Griffiths; and rebellious Alice, played by Elle Fanning. Joseph lost his mom 4 months before the train crash and has a strained relationship with his dad, played by "Friday Night Lights" star Kyle Chandler. Viewers see the teens' relationships change as they deal with mysteries, parents, friendship, and love. Most of the teens are new to the big screen (with the exception of Fanning who is Dakota's sister), which makes them seem like the teens who live in your neighborhood. They are also funny and give the movie heart, especially when they are filming Charles' movie and Joel teaches Alice how to act like a zombie.
Other elements of "Super 8" that really worked were the setting and special effects. Viewers are transported back to 1979 by the look and feel of Lillian, the characters' clothing, and the mention of disco. The train crash and subsequent explosions are sophisticated and fit well in summer's crowded film landscape.
Make sure you stay for the ending credits. Although some viewers are not fans of the ending, "Super 8" is well worth the hype. Nearly a month and a half into summer movies, "Super 8" reigns supreme.
In Theaters
"Midnight in Paris"
If you want to see the City of Love from the comfort of the movie theater, check out "Midnight in Paris." Gil, played by Owen Wilson, and Inez, played by Rachel McAdams, are an engaged couple visiting Paris. Gil starts going away each night to walk around the city and enters another world much to Inez's chagrin. Other major Hollywood heavy weights in the movie are Kathy Bates, Adrien Brody, and Marion Cotillard. Woody Allen wrote and directed this flick and provides summer viewers with an alternative to the big and flashy fare.
"The Green Lantern"
Another summer weekend means another super hero flick. Ryan Reynolds trades in his comedic and romantic hats to take a stab as the titular super hero. The ring chose Reynolds' Hal Jordan to defend humanity, and Jordan gets trained far away from Earth by the Green Lantern Corps. Other important characters are Jordan's love interest Carol Ferris, played by Blake Lively, and primary villain Parallax, voiced by Clancy Brown. Will darkness prevail in the world?