Music Reviews
Jazz-tinged folk to shoegaze to experimental electronica are amongst some of the sounds Alex Bieler and Ben Speggen reviewed in this issue.
February 18, 2014 at 8:52 AM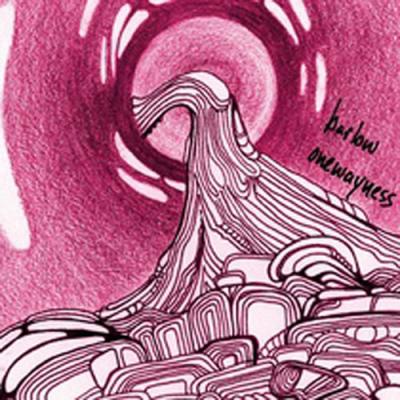 Sun Kil Moon
Benji
Caldo Verde Records
4.5 Stars
It seems that Mark Kozelek is beginning to accept that he's a pretty melancholy guy. "For 46 years now, I cannot break the spell / I'll carry it throughout my life and probably carry it to hell" he sings on his latest album Benji, his trademark baritone sounding as wounded as ever. There are plenty of reasons to be sad, as Kozelek reflects on the deaths of people close to him and of those far away over the course of 11 gut-wrenching, beautifully picked tracks, but instead of somber stories on fictitious characters, his tales feature stream-of-consciousness musings of real events. Still, while Kozelek is beginning to ponder his own mortality as well as those close to him, there's a lightness behind the dark, a eulogy to those he loved on tracks like the stunning "Micheline." Benji may be an album obsessed with death, but it's a beautiful ode to life and the people you experience it with. - Alex Bieler
Lost in the Trees
Past Life
Anti-
4 Stars
Back in 2012, Ari Picker impressed critics with A Church that Fits Our Needs, a gorgeous and personal album dealing with the suicide of the Lost in the Trees frontman's mother. Two years later, the North Carolina band has changed, trimming down from a sextet to a four piece and trading in the swells of strings and more orchestral fare for electric guitars and synths, but the grandiosity that Picker and company became known for is still a major part of Past Life, Lost in the Trees' latest album. While the arrangements are stripped down compared to past tracks, songs like "Daunting Friend" and "Excos" maintain a cinematic feel, buoyed by Picker's golden tenor, an emotive beacon that floats along with each note. The shift to a more electric influence may be a bit of  a shock to Lost in the Trees fans, but the band pulls it off on Past Life. - Alex Bieler
The Heliotropes
On the Outside
Independent
3.5 Stars
While The Heliotropes may have titled the local band's latest album On the Outside, it may be fairer to say that the new 12-track set is more of an invitation inside the mind of Katie Chriest and Sheldon Peterson. The duo, along with bassist David Blaetz and violinist Abby Badach, excel at creating introspective, jazz-tinged folk songs anchored by Chriest's emotive vocals, especially on the gentle "Easy Not to Notice." Peterson's excellent picking skills are on display throughout the album, notably during the extended intro of "Eagle, Seagull, Pigeon," which kicks off an impressive four-track stretch to close On the Outside. At times, the album starts to drag, as all but two tracks top the five-minute mark, causing songs like "Orion" and the title track to lose some luster toward the end of their runtimes. Still, fans of The Heliotropes will be pleased to hear the quartet's latest efforts.  - Alex Bieler
Barlow/onewayness
Barlow/onewayness Split 7"
Independent
4 Stars
On the split record between Barlow and onewayness, shoegaze shakes hands with experimental electronica and it's anything but an awkward exchange. "Sun" – one of Barlow's longer songs, nearing the five-minute mark – features a surge of sound with fuzzed-out guitars and slamming drums upfront, leaving Ethan Oliva's vocals hanging out in the background, even when he's screaming behind a torrent of distorted layers. The hook – a slinky guitar riff – remains intoxicatingly present, creating a spacious yet full feeling. Master of spacious sounds – Adam Holquist, aka onewayness – layers spoken words from a CB radio – blips included – with ambient electronic swells and a haunting yet simple melody that becomes distressed as "Ghost Repeater" progresses. The stacking of sound upon sound creates a pleasant tension and anxiety that never really resolves but instead fades out. Both songs and sounds celebrate the spaciousness of a musical canvas so maybe it's more of a musical high-five here than a humble handshake. - Ben Speggen