Music-Lovers Can Get Satisfaction with 8 Great Tuesdays
8 Great Tuesdays kicks off with Satisfaction, The International Rolling Stones Show "one of the best tribute shows in the world".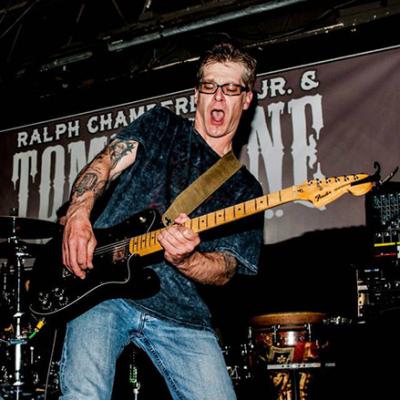 Tuesday, July 11
8 Great Tuesdays — the annual, free, Port Erie-hosted concert series at Liberty Park on Lake Erie — makes for eight great weeknight summertime parties for thousands of show-goers every year.
And 2017's 8 Great lineup is shaping up to be fun (and, again, free) for everyone, with Satisfaction/The International Rolling Stones Show kicking the season off with its performance (along with openers the Ralph Chamberlain Jr. Band) on July 11.
Heralded by Rolling Stone (the magazine) as "one of the best tribute shows in the world," the U.S.-based group has clearly done its homework — dug deep into its homework — and have the looks, vibes and chops worthy of presenting the Stones' half-century-worth of iconic rock.
"Satisfaction is a dead-on portrayal of the Rolling Stones," said the Washington Post.
Well, Satisfaction, Erie's just dyin' to meet you.
8 Great Tuesdays continues every Tuesday from there, featuring Killer Queen - The Premier Tribute to Queen (with openers Radio Age) on July 18; The Common Heart (with The Groove) on July 25; One World Tribe (with Sun King Warriors) on Aug. 1; Stephanie Quail (with Next of Kin) on Aug. 8; The Earthquakers (with Bill Wharton The Sauce Boss) on Aug. 15; Rick Magee and the Roadhouse Rockers 25th Anniversary Party (with Miller and The Other Sinners) on Aug. 22; and, closing the season out, Eric Brewer's Back to School Bash (with Six-Year Stretch) on Aug. 29.
For info about this year's performers, the free public venue, and other details about all things 8 Great Tuesdays, visit Port Erie at porterie.org or call its offices at 455-7557. — Ryan Smith
6:30 p.m. // Highmark Amphitheatre at Liberty Park // porterie.org