New Belgium Brewing Cruises into Erie
Fat Tire: Now available within biking distance.
September 2, 2015 at 11:00 AM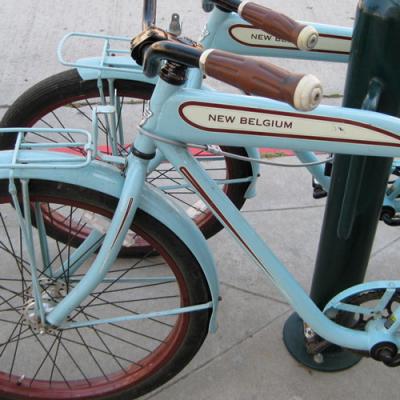 I had one mission on the last day of my road trip to the Colorado Plateau in 2006: stock up on Fat Tire. I'd fallen in love with New Belgium Brewing's flagship beer on previous western road trips, but couldn't get it back east.
Pulling out of Manitou Springs that morning, after one more run through Garden of the Gods, I aimed for a beer store toward the eastern Colorado border. I bought six cases, then faced an interesting dilemma: where to sleep? For two weeks, one side of my truck bed was occupied by bike, firewood, and sandstone-dusted hiking boots. On the other side: my bedroll. A motel room exceeded my remaining budget (earmarked for Fat Tire.)
So I tucked the six cases into bed, and drove 23-plus hours straight through to Erie. I arrived home bleary-eyed and half-witted. It was worth it.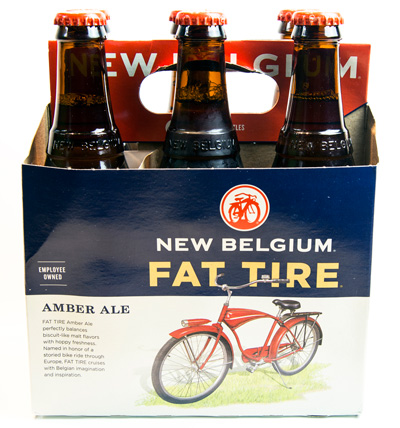 Since then, New Belgium has expanded, and we've recently bought six packs in Cleveland. But as of Aug. 31, New Belgium has arrived in Pennsylvania. Finally, we can crack open the earthy, malty, biscuity, and perfectly-balanced Fat Tire — along with New Belgium's other creative brews — right here at home.
Beth McCormick, VP of Specialty Sales at Erie Beer Company, is thrilled to welcome New Belgium to Erie, not only for the quality craft beer they bring to the market, but also for the ethical business practices they famously model. "They're a B Corporation," she explains. "They put it on themselves to become certified, and then to re-qualify every two years."
According to the B Corporation website, "B Corp is to business what Fair Trade certification is to coffee or USDA Organic certification is to milk. B Corps are certified by the nonprofit B Lab to meet rigorous standards of social and environmental performance, accountability, and transparency." 
New Belgium became a B Corp in 2013, and was a 2014 "Best for the World" honoree in Environmental Impact. The brewery's Sustainability and Business Report reads like the dreamy proposal of an impractical idealist, except that they've realized these dreams. It's worth a look at NewBelgium.com/Sustainability.aspx.
Much of New Belgium's success, though, is in the fact that, as of December 2012, they are 100 percent employee owned. New Belgium calls their regional reps "Rangers," and Ryan Ball, Ranger for North Texas, says full ownership news came on his first day. CEO Kim Jordan convened all employees, who were each given beers and envelopes. "She said, 'Open the beer, not the envelope,'" Ball recalls. After her speech, Jordan instructed employees to open the envelopes, containing coasters. "So at this point, I was employed for about seven and a half minutes," he remembers, "but a lot of people were worried we were going to be bought out by a bigger corporation." Instead, Jordan told the employees to turn over their coasters, and see who their new owners were.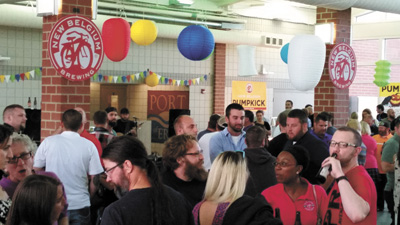 On the flip side? Mirrors. 
"The room erupted," Ball laughs. It was a fine first ten minutes, and it's just gotten better. 
"A lot of people like their jobs," he explains, "but we love our jobs. That's employee ownership."
Originally from Pittsburgh, James Marks, New Belgium's Western Pennsylvania Ranger, happily moved back to usher the brand into the Keystone State. "I love our beer, but I really love our culture," he emphasizes. "Bringing the brand and the beer that I love here means the world to me."
Marks mentions the company's practice of donating "$1 for every barrel of beer sold" to nonprofits in communities where New Belgium is sold. They're committed to engaging with the local community, whether through bike advocacy, sustainable agriculture, or environmental education, or with events like their "Clips Beer & Film Tour, a beer-toting, film-traveling, nonprofit-benefiting show that travels coast-to-coast."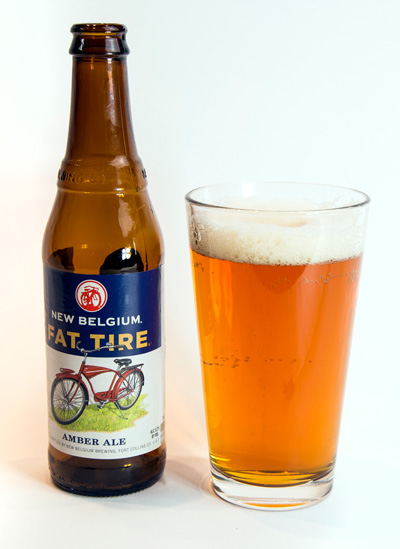 Their "Beers with Vrienden" (Flemish for "friends") program, meanwhile, partners New Belgium brewers with craft breweries throughout the country, using local ingredients and inspiration. "We love collaborating," says Marks, and "I love trying other people's beers!" He mentions Lavery and Voodoo brewing as locals who've caught his attention.
Events throughout the week of September 4 will celebrate New Belgium's arrival in Erie, but Marks insists this is just the beginning. 
In this era of cozy branding, where every company wants to be your best friend, New Belgium's approach still feels genuine. So many companies list reasons they can't focus on workers' rights, sustainability and the bottom line. But this employee-owned brewery's quality brews and pioneering business model have earned them hordes of loyal fans, many of whom have shared their "Fat Tire Story" on the website. 
Now that cross-country mega-drives are no longer required, let's hope the story of this brewery inspires Pennsylvania with visionary audacious energy. We can all drink to that. 
Katie Chriest can be contacted at Katie@ErieReader.com.`