Once More Unto the Breach!
Thoughts and Predictions for the 2023 Oscars
February 21, 2023 at 8:00 AM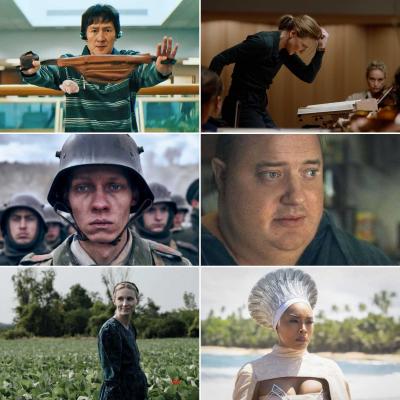 The nominations for the 95th Academy Awards have been announced and once again, there are some pleasant surprises, some baffling omissions, and even a few head-scratching choices. All told, this year's Oscar picks are among the most interesting and exciting in years with little-known underdogs and massive crowd-pleasers getting an equal amount of attention (and a well-deserved Best Song nomination for RRR's "Naatu Naatu" which is certain to bring down the house).
This awards season could prove to be a bit of a surprise, so let's run through our nominations:
Best Picture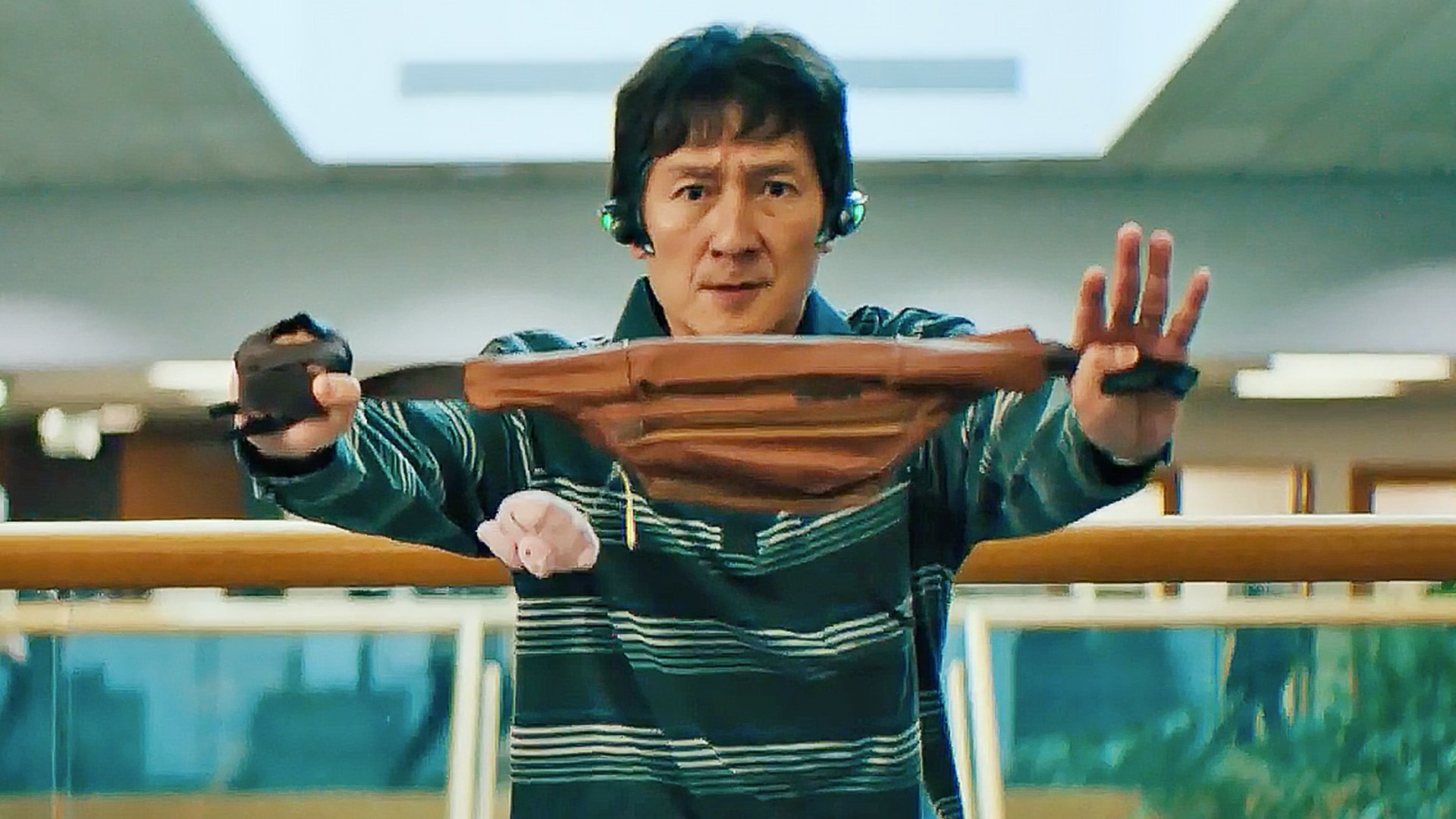 The big winner this year is Daniel Kwan's and Daniel Scheinert's (collectively known as the Daniels) surprise hit Everything Everywhere All at Once (EEAAO) with 11 nominations, with The Banshees of Inisherin and All Quiet on the Western Front close behind with nine each. The sheer number of nominations puts these three in the spotlight as the clear frontrunners. Meanwhile, Steve Spielberg's The Fabelmans went from being a predicted big winner to a scrappy underdog (no nominations for either Cinematography or Editing make its chances slim), but the Academy loves Spielberg and movies about movies so we may still see an upset.
On the other hand, two gargantuan blockbusters scored big this year. Both Avatar: The Way of Water and Top Gun: Maverick ruled at the box office and that popularity could make them potential big winners. It's not likely, certainly possible. I vote for Everything Everywhere All at Once as the surprise winner.
Best Director
Once again, the Daniels (EEAAO) seem to be the clear winners in this category, but it's possible that their film is a little too wild for older Academy voters and this may dampen their chances. Martin McDonagh and Steven Spielberg both made films that are more Oscars-friendly and that could lead to a rare Picture/Director split. The Daniels are still the safe bet, but I predict that Spielberg is going to pull it off and join William Wyler and Frank Capra as a three-time Best Director winner.
Best Actor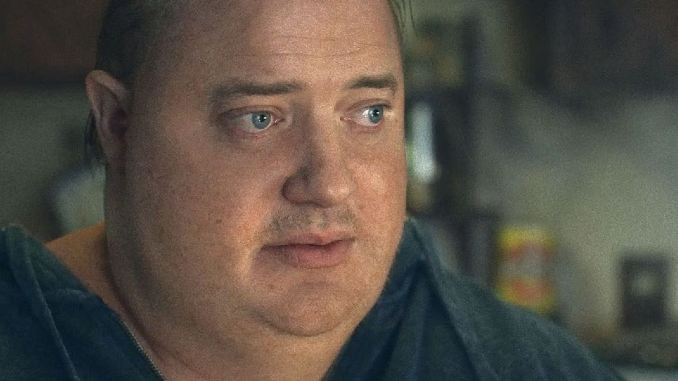 A few surprises (yay for Paul Mescal in Aftersun!) but for months it was pretty much settled that this award was Brendan Fraser's to lose. However, now that doesn't seem to be so certain. Although his performance in The Whale has been universally praised, the film itself has received a lukewarm reaction and that may hurt his chances. Meanwhile, Colin Farrell has seen a momentum that hasn't stopped yet. His performance in Banshees is great (although I prefer him in After Yang) and the film is one of the big frontrunners, which could lead to a win for Farrell. And then there's Austin Butler in Elvis. We know the Academy loves musician biopics and that could give him an edge. This one went from a sure thing to a nail-biter real fast, but I still have hope for the Fraser revival!
Best Actress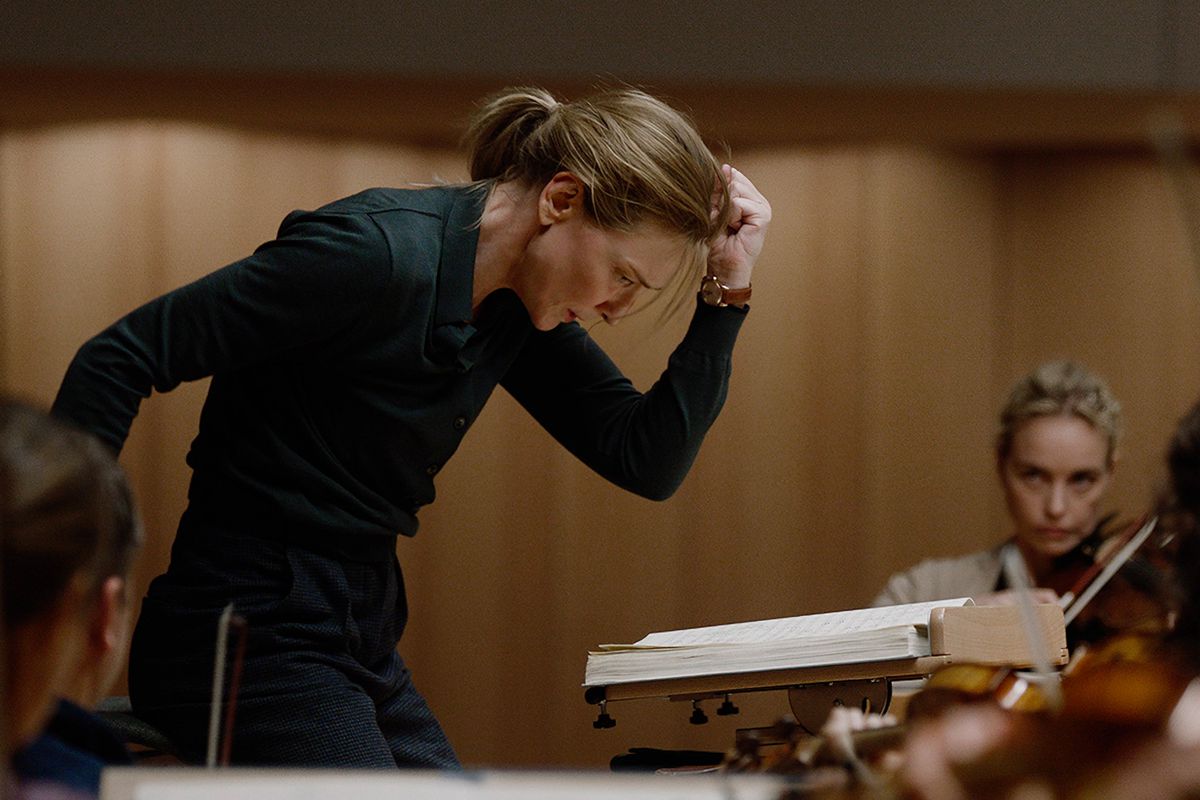 Again, this seemed like a done deal months ago for Cate Blanchett's performance in Tár, but unlike Best Actor, she hasn't shown any signs of slowing down. Her only competition comes from the Michelles (Williams in The Fabelmans and Yeoh in EEAAO) but I don't think it will be enough. And then there's the anomaly of Andrea Riseborough. Her grassroots campaign has paid off and now she has a nomination for a film almost nobody has heard of (the indie drama To Leslie). Could she be the surprise upset of the year? It's the long shot to end all long shots, but you never know.
Best Supporting Actor
And now for the easiest award to predict! Ke Huy Quan (EEAAO) has had a momentum that just will not stop and his wins in other awards ceremonies have only strengthened that momentum. The only real challenge is Brendan Gleeson's performance in Banshees but even that is a long shot. It's too bad because there were some good nominations this year (Judd Hirsch and Brian Tyree Henry) but Ke Huy Quan's comeback will not be denied.
Best Supporting Actress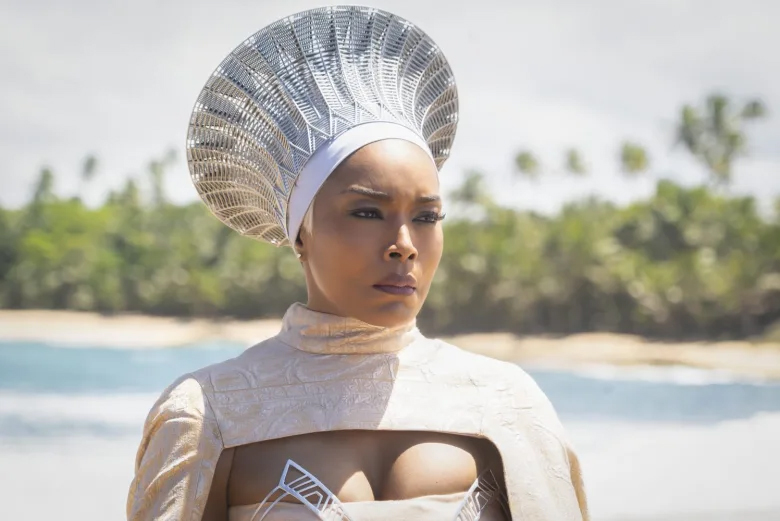 Biggest surprise of the season: a Marvel movie not only has an acting nomination, but it is the current frontrunner! Angela Bassett has been a standout in the new Black Panther: Wakanda Forever film and she looks like she could win it all. However, Kerry Condon's role in Banshees is much more subtle but no less powerful. The Academy has never given an acting award to a non-Joker related superhero film, so Condon could be an upset. Finally, Stephanie Hsu has been a little overshadowed by her EEAAO co-stars but she could sneak in as a spoiler. At this point Bassett has it, but that could change.
Best Screenplay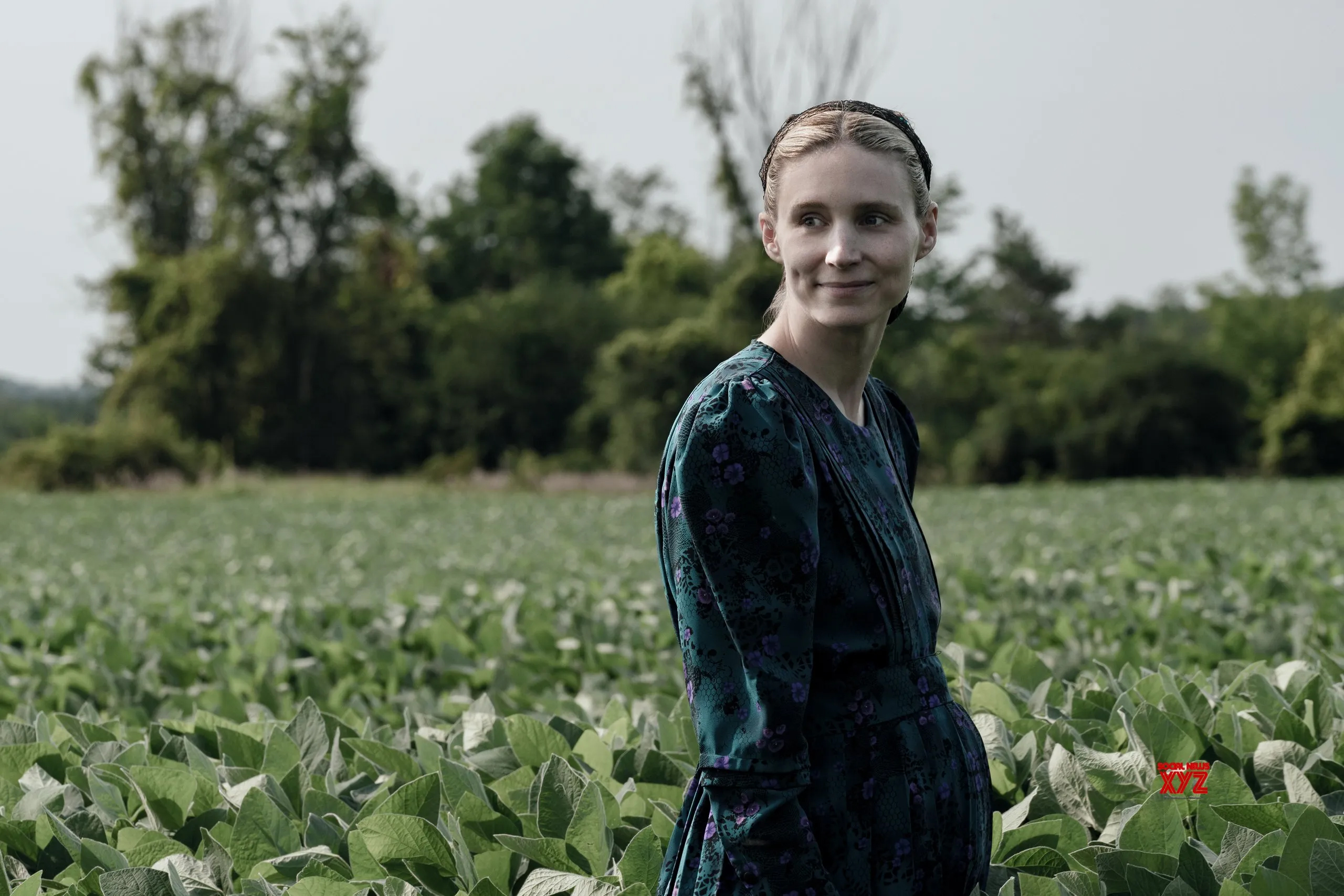 This year's Best Adapted Screenplay category has been underwhelming to say the least (although it is funny knowing that the writer of Transformers 4 is now an Oscar nominated screenwriter). At this point, they may as well just give the award to Sarah Polley for Women Talking. Nothing else even stands a chance. Best Original screenplay is much more interesting with EEAAO and Banshees as frontrunners but everything nominated has a fighting chance. This will be a close one, but I'm again betting on the Daniels.
Best International Film
With a surprising snub for Park Chan-wook's brilliant Decision to Leave, it seems like this is going to go to All Quiet on the Western Front easily. The film can't hold a candle to the 1930 original but it has been gaining a lot of attention and this will be the most likely place where the Academy will honor it. However, that quirky little Polish drama EO has received a surprise nomination. Could it be the little donkey that could and stop the German war drama in its tracks? We'll find out on Sunday, March 12.
Forest's Academy Awards Predictions
Best Picture – Everything Everywhere All at Once
Best Director – Steven Spielberg,The Fabelmans
Best Actor – Brendan Fraser,The Whal– Cate Blanchett, Tár
Best Supporting Actor – Ke Huy Quan, Everything Everywhere All at Once
Best Supporting Actress – Angela Bassett, Black Panther: Wakanda Forever
Best Original Screenplay – Daniel Kwan & Daniel Scheinert, Everything Everywhere All at Once
Best Adapted Screenplay – Sarah Polley, Women Talking
Best International Feature – All Quiet on the Western Front
Best Original Song – "Naatu Naatu" from RRR