PACA Presents A Shayna Maidel
PACA puts on Barbara Lebow's haunting play of sisterhood in the aftermath of the Holocaust.
April 15, 2015 at 5:15 AM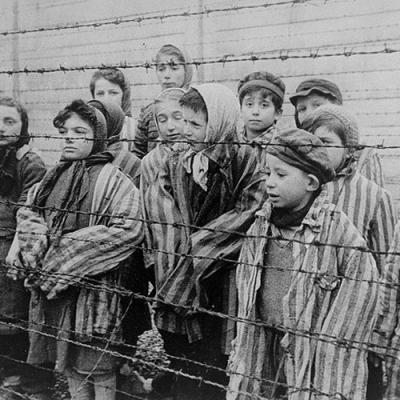 In Yiddish, "shayna maidel" means "pretty girl" – think of it as a term of endearment, often from an older family member.
It's also the title of Barbara Lebow's A Shayna Maidel, a show that, according to The New York Times theater review in 1987 "echoes with lost innocence."
It's no wonder, as it's a play focusing on a two sisters – each a "pretty girl" in their own right – navigating the aftermath of the Holocaust. Powerful, haunting, and deeply affecting,  A Shayna Maidel is also the latest production from Performing Artists Collective Alliance (PACA), opening April 16 in Erie.
A Shayna Maidel is the story of two sisters reunited after 20 years. One is a survivor of the horrors of Nazi concentration camps; the other, who fled Europe when she was four, is now a fully Americanized young woman who barely remembers her older sister. It's a conflict of family, of cultures, and of faith, and a poignant study of the bonds of sisterhood. An additional foil is presented in the girls' father, whose neglect, self-centeredness, and overbearing nature create two different (but similarly painful) schisms between he and his daughters.
Despite the entrenched pain both daughters grapple with in A Shayna Maidel, Mel Gussow promised readers of The New York Times review in 1987 that "with sustained tenderness," Lebow "offers a catharsis and a promise of embracing love." And that's what family does, after all – they may bring out our worst, but they also help us tap into our best. — Sara Toth
8 p.m. April 16-18, 23-25// PACA, 1505 State Street, Second Floor// paca1505.com // Tickets $10