Patrick Catalde's Art is a Delicate Balance
Catalde might just want us to take a look and lighten up, already.
February 3, 2016 at 1:40 PM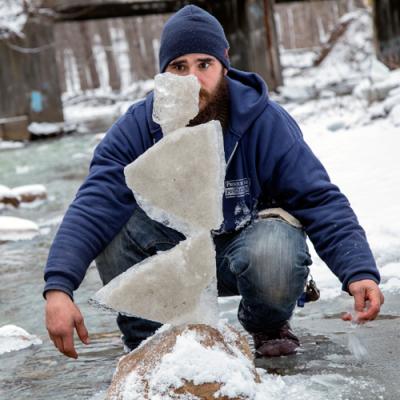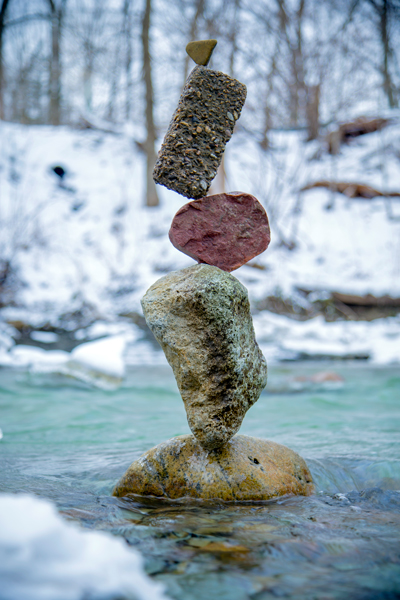 It's tempting to impart all sorts of symbolic meaning on Patrick Catalde's work. To imply that by balancing rocks, he's showing us the beauty of balance in life. That by working with ice — one of nature's most transient materials — he's teaching us the great lesson of impermanence: everything changes, nothing lasts — and what is here now is worthy of our full attention. 
In working so spontaneously and elementally, Catalde continues a concept perhaps most famously represented by Andy Goldsworthy, internationally known for his work both with and within the natural world. Goldsworthy reminds us, "We often forget that WE ARE NATURE. Nature is not something separate from us. So when we say that we have lost our connection to nature, we've lost our connection to ourselves."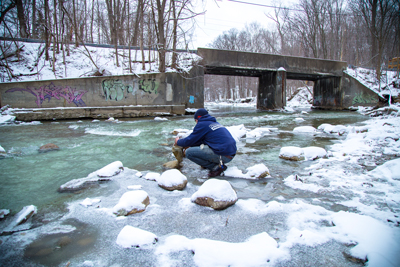 But Catalde, who shares images of his creations with over 700 followers on Facebook as Rockface Treestack, posts accompanying "status updates" that defy highbrow descriptions. He writes, "some are simplistic and, dare I say, elegant in their defiance … and some are more not like that" and "turns out ice is more willing a participant than I had previously imagined … who'd a thunk it?"
Catalde might just want us to take a look and lighten up, already. And maybe that's the best lesson of all. — Katie Chriest
Watch a video of Catalde in action here.